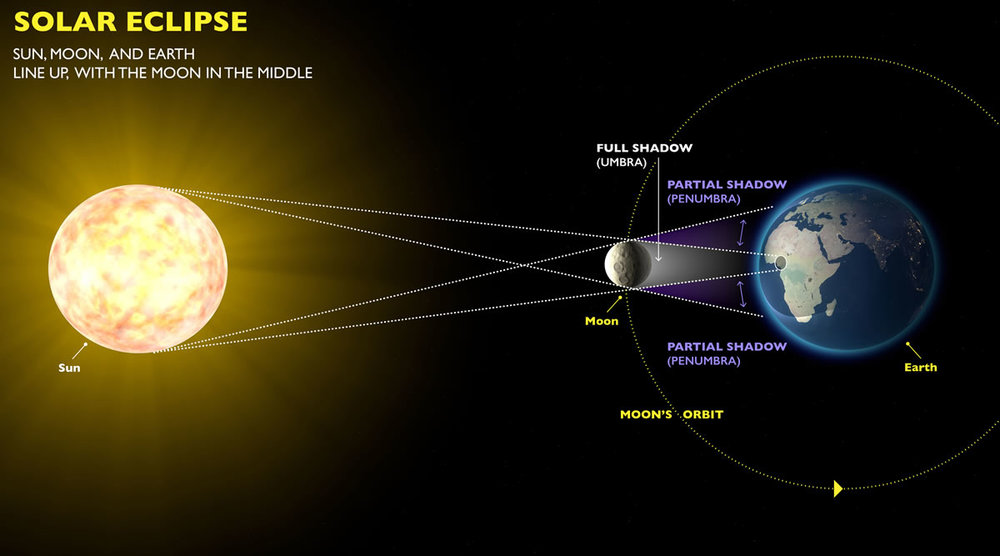 Solar Eclipse Information
El Dorado School District
Friday, August 18, 2017
On Monday, August 21, 2017, our nation will experience a total solar eclipse for the first time since 1918. While not in the path for the total eclipse, El Dorado will be able to view a partial eclipse. The event starts at approximately 11:45 a.m. Maximum coverage of the sun will happen around 1:15 p.m. The eclipse will end in our area at approximately 2:45 p.m.
For several months, the District has been working on ways to safely incorporate this once in a lifetime viewing opportunity into our curriculum for students to experience, even purchasing specially rated glasses for each student to wear for their safety. However, the recent release by Kinslow Eye Center has caused El Dorado School District to change our lesson plans. According to the Kinslow Eye Center release there is potential for irreversible blindness even with correctly manufactured solar eclipse glasses.
The El Dorado School District will not be participating in any outside eclipse viewing activities at any of our schools. Students will be kept inside during recess periods and will only be allowed outside at upper-level schools for a limited time as required for changing classes. As an alternative to an outside viewing of the eclipse, our teachers may provide to students the opportunity to view a live-stream of the event being provided by NASA at https://www.nasa.gov/eclipselive.
Parents who want their children to experience the event live, under parental supervision, will be allowed to check out their child. We would like all check outs to be made by 11:30 a.m. prior to the beginning of the eclipse. Absences will not count against the student as long as the parent/guardian is the one checking them out.
El Dorado School District encourages anyone who chooses to view the eclipse to thoroughly research safe ways for viewing to prevent blindness.