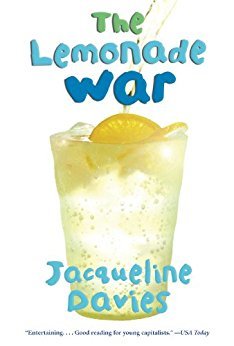 The Lemonade War: Class Videos
El Dorado School District
Tuesday, November 07, 2017
Since August 23, all elementary schools in El Dorado School District have been reading The Lemonade War by Jacqueline Davis to students in grades K-4. The book takes a practical look at economics using a brother and sister who compete with lemonade stands. After reading the book together, students and teachers were given the opportunity to compete in a variety of areas. Students could write business plans or create videos to showcase what they learned by reading The Lemonade War.
The videos were recently submitted and judged. The winning classes received a Chromebook.
The winner's were:
Hugh Goodwin - Mrs. Jackson/Mrs. Cunningham's classes
Northwest - Mrs. Camacho's class
Retta Brown - Mrs. Sturgis' class
Yocum - 3rd grade
To view all the videos that were submitted, check out our Lemonade War Playlist on the El Dorado Schoo District YouTube channel. https://www.youtube.com/playli...