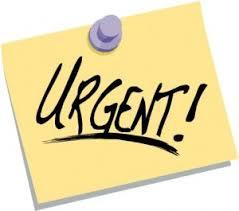 URGENT PLEASE HELP!!!
Washington Middle School
Wednesday, November 29, 2017
WMS has been chosen for an extraordinary gift to help our students travel to various STEM and robotics competitions, but we need your help. Your donations will be matched dollar for dollar up to $10,000 by the Wall Center for Plastic Surgery in NE Louisiana, but time is limited. Please go now to the following site:
https://www.gofundme.com/the-wall-center-gives-back-2017
When it asks for the class, please paste the following name:
Ms. Christina Turner

Otherwise, the money will be shared among schools.
Please help us. Time is very limited on this.