EDIT MAIN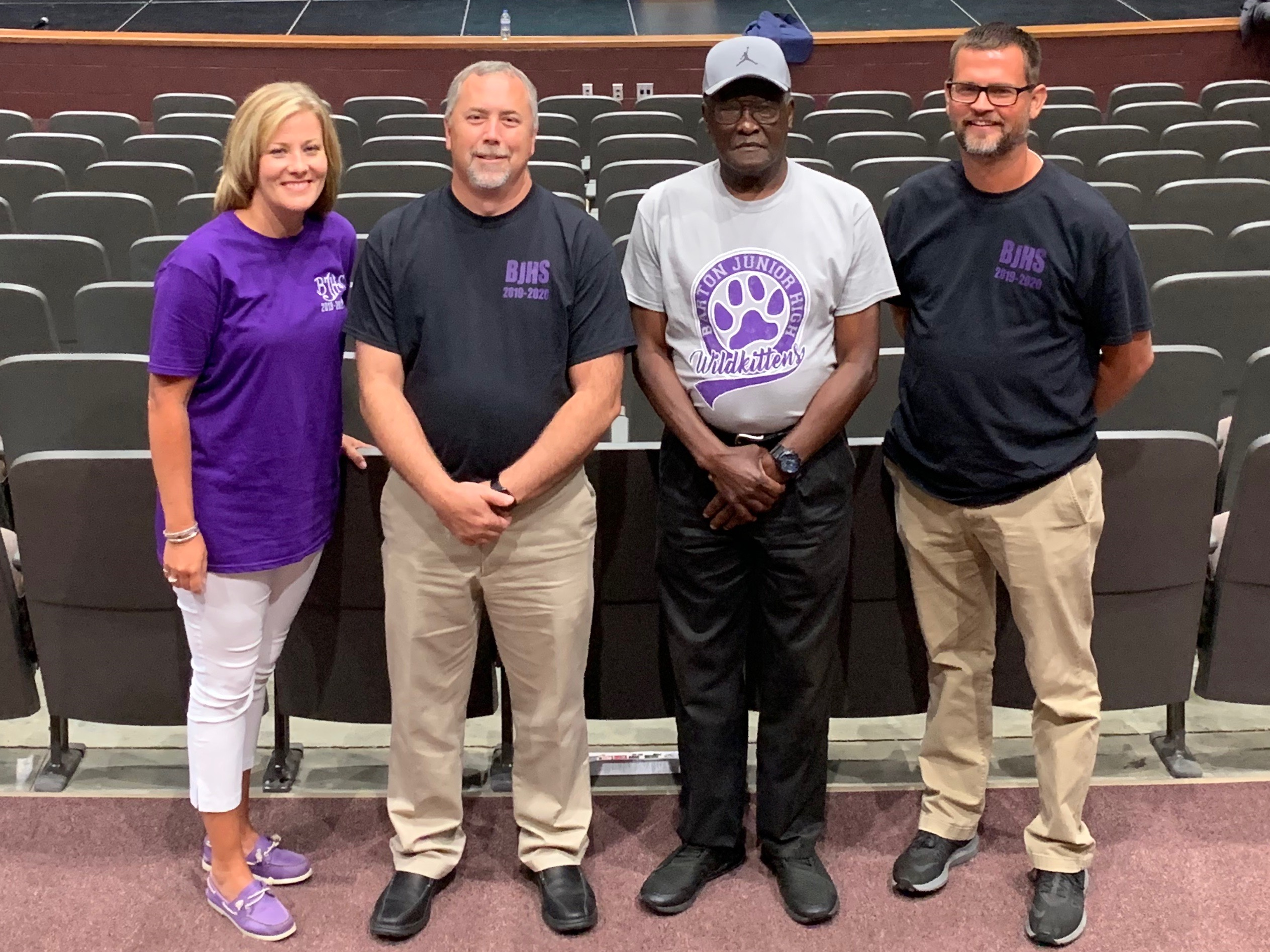 Barton Administration
Mark Smith- Principal
Warren Harshaw- Asst. Principal
John Davis- Asst. Principal
Andria Gleghorn- Asst. Principal
The staff and I want to welcome all our students to Barton Junior High, home of the mighty Wildkittens! We are excited to have you here and excited about this school year!
The Barton curriculum, activities, and procedures are designed to develop strong academic, behavior, and character traits--all intended to prepare students for EHS and the career and college worlds waiting for our students. We believe junior high is a time for students to try many activities; therefore, our electives range from a variety of arts including band, choir, visual art, and orchestra; physical activities consisting of Boys' and Girls' Athletics, Boys' and Girls' Conditioning, Cheerleading and P.E, and academically oriented courses such as Robotics, Competition Robotics, Barton Media, Stitch and Steam, Imagine Zone, and Garden Gurus. Our core courses include Math, Science, English, and Social Studies and Pre-AP Math, Science, English, and Social Studies. We also offer Algebra I and Physical Science for credit. In addition, students may participate in student government and teacher sponsored clubs.
Junior High years can often be difficult years for adolescents as they are navigating that time in their lives of being not quite a child and not yet an adult. We have developed a social emotional learning curriculum to help them grow during this time period. Our staff loves this age student and enjoys so much watching them learn, grow, and mature. We believe this is an especially important time to help students develop personal responsibility. While parents are still able to log into HAC to check grades, and while we provide students with a planner for them to record due dates for assignments and tests, we do not send home a weekly folder. Most classes will use Google Classroom and most teachers use a Remind account to help inform students and parents of due dates and class news.
We are excited about this school year and cannot wait for all the activities around school. As our cheerleaders ask at our games and pep assemblies, "Are you proud to be a Wildkitten"? YES WE ARE!!!
Sincerely,
Mark Smith, Principal