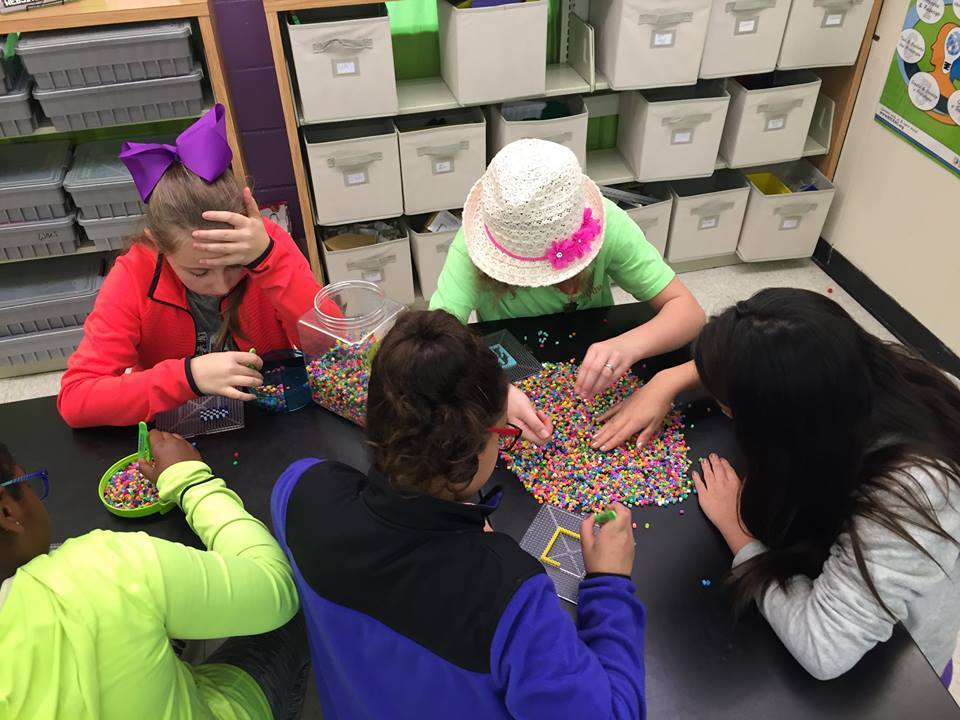 Students Receive 3rd Nine Weeks AR Reward!
Chelsey Turner
Tuesday, April 11, 2017
We recently had our 3rd Nine Weeks AR reward. We had originally planned to have a gaming tournament, but with our new MakerSpace we decided to have a making tournament instead. All of our students with 150 or more AR points were able to participate! They had a lot of fun making and playing with all of the STEAM activities in our new library maker space.
Keep up the good work great readers!