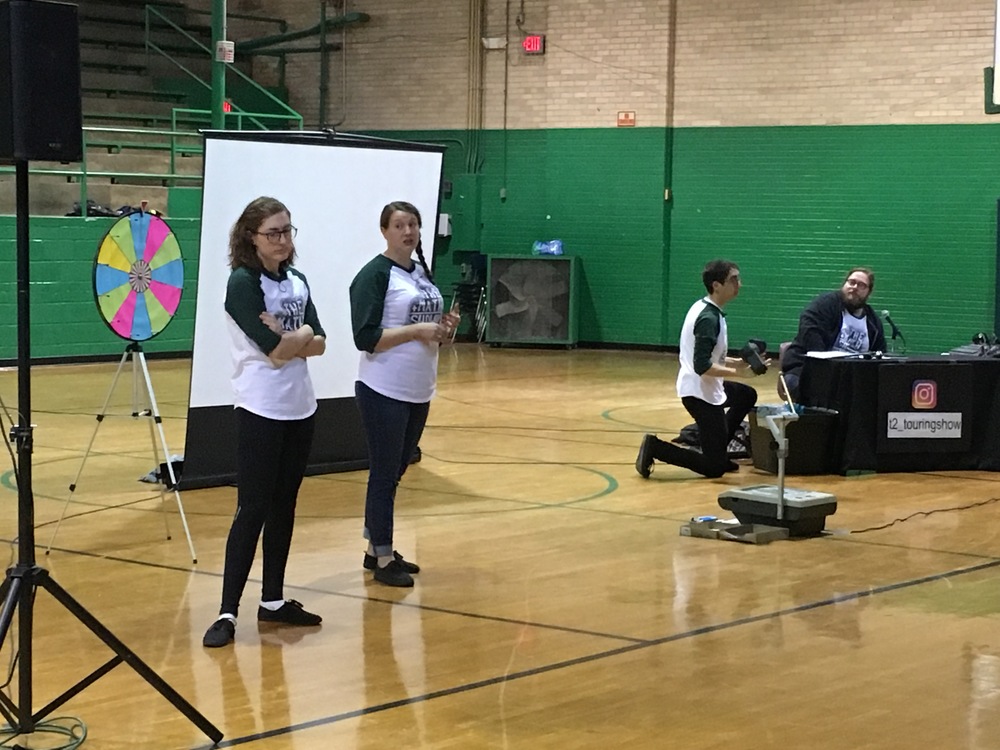 Math Show at WMS!
Washington Middle School
Wednesday, November 08, 2017
WMS was so excited to have a math comedy show here this week that will used the arts and theater to explore the concepts of probability and odds. Math teachers rotated their classes through this show taking place in the gym.