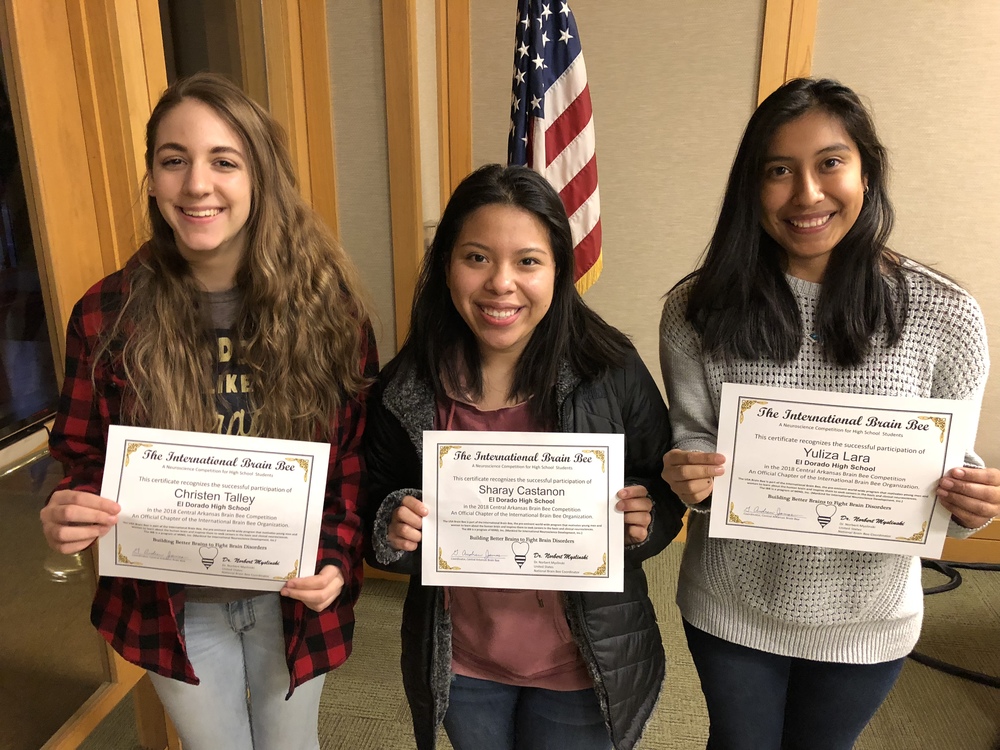 EHS Participates in Brain Bee
Taylon Steele
Sunday, February 04, 2018
Last Wednesday, three EHS students competed in the Arkansas Brain Bee at the Central Arkansas Library in Little Rock. Seniors Christen Talley and Yuliza Lara and junior Sharay Castanon competed against other students across the state in the science competition that focuses on the brain and all its functions. Although they did not place, they received a participation certificate and $10 a piece.
Mr. Foster is very proud of how the girls performed. Mr. Foster took a group last year to compete in February and plans to take a team again next year. If anyone is interested in participating, see him for more details!
Photo submitted by Mr. Foster: Christen Talley, Sharay Castanon, and Yuliza Lara.