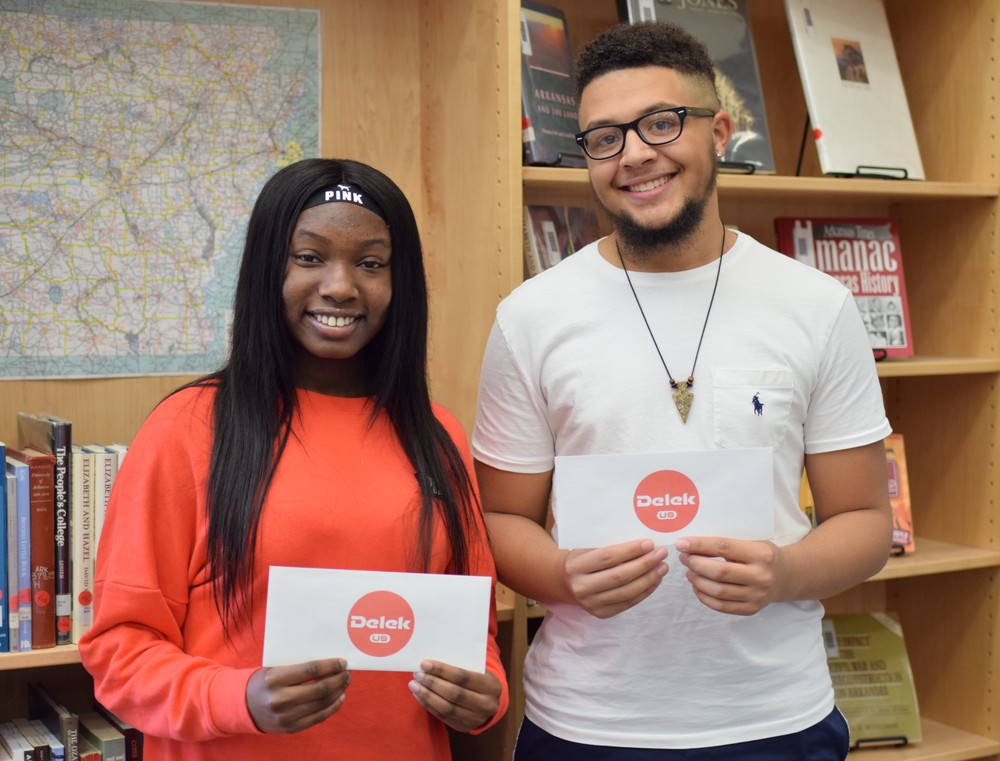 Global Classroom Scholarship Recipients
Taylon Steele
Friday, February 16, 2018
This summer, 24 students, 5 parents, and 4 teachers will head to Costa Rica as part of the EHS Global Classroom group.
During the ten-day trip, students will explore San Jose, Monteverde, the Arenal region, the Central Pacific Coast, and Manuel Antonio National Park. They will tour a coffee plantation, visit a volcano, kayak a lake, hike to a waterfall, stroll through the rainforest, take a crocodile boat cruise, and explore a national park. Students will get to experience the culture of Costa Rica through a safe, guided tour.
This year, a scholarship program, sponsored by Delek US – El Dorado Refinery and the Delek US – El Dorado Refinery Turnaround Department, is allowing two students to participate in this amazing opportunity. Junior Dallas Williams and sophomore Jaraelyn Johnson are the recipients of the 2018 travel scholarship, including all travel expenses, passports, gratuities, and spending money. When they return, Williams and Johnson will speak to Delek employees about their trip and what they learned.
Thank you, Delek for making this trip a possibility for our students!
Mrs. Parker hopes to offer a scholarship program next year for the 2019 Europe trip. Listen to the announcements in the fall to see if scholarships are available.
If you are interested in attending this year, there are still a few spots left!