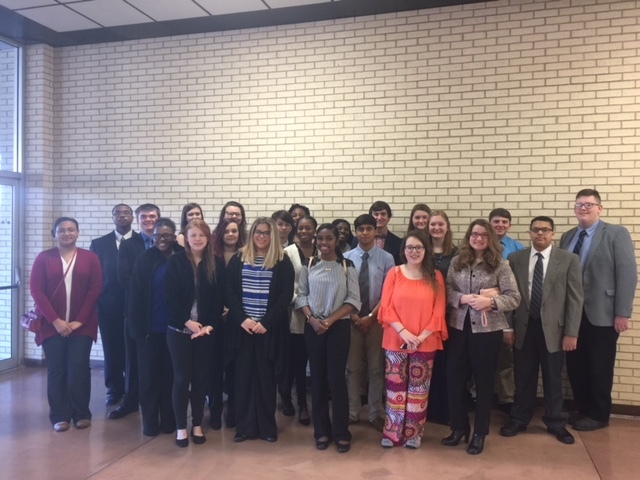 FBLA Students Compete at Spring Conference
Taylon Steele
Sunday, February 04 2018
Congrats to the EHS FBLA!
The following students placed at the competition and are now eligible to attend the FBLA State Conference in Little Rock, AR in April. The students are: Connie Barrette second place Introduction to Parliamentary Procedure, Keirra Bowens and Garrett Jeans second place in Global Business, Skylar Drummond and Trinity Herring fourth place in Marketing, Christin English & Jourdyn Smith third place in Hospitality Management, Eric Gonzalez second place in Accounting II, Scout Jerry third place in Economics, Zander Jones second place in Computer Applications, Cameron Kuhlmann fifth place in Introduction to Financial Math, Addison Martin and Jacob Phillips third place in Business Ethics, Ahjaley Miller fifth place in Securities and Investments, Alaina Nolden second place in Introduction to Business Procedures, Kaliyah Rivera and Venalee Sloan third place in Hospitality Management, and Zoreaire Thomas fifth place in Personal Finance.
Featured photo: FBLA members who attended the 2018 FBLA Spring Conference in Pine Bluff, Arkansas. Picture submitted by Mrs. Martindale.