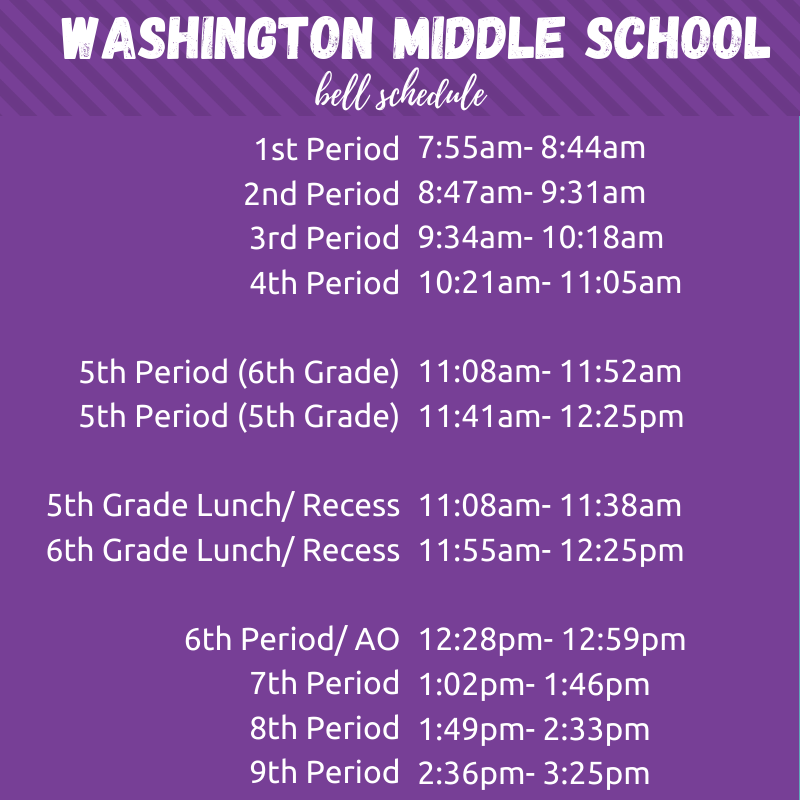 WMS Regular Bell Schedule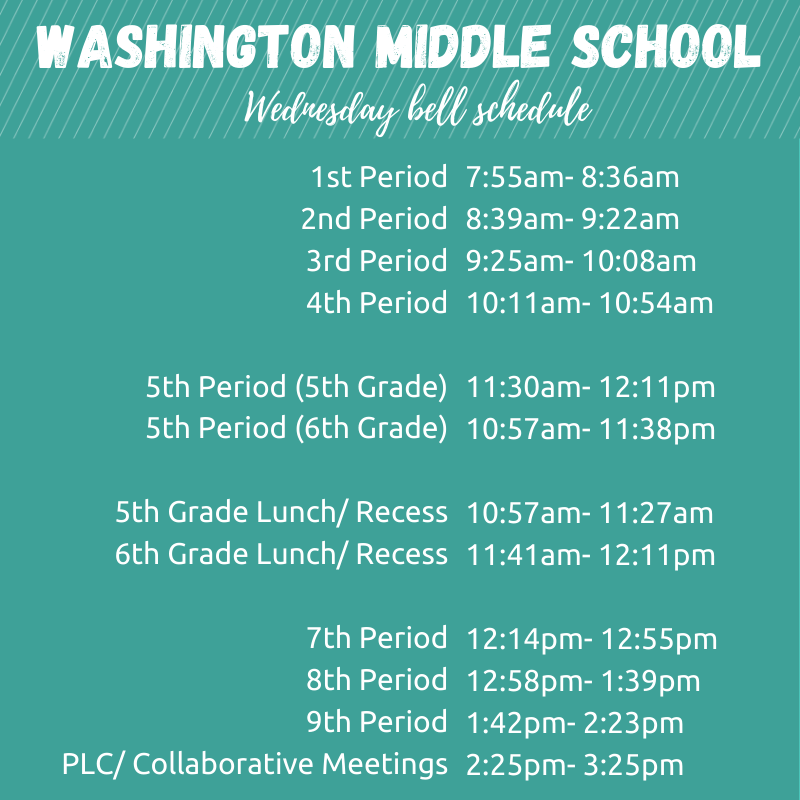 WMS Wednesday Bell Schedule
Washington Middle School, for grades 5 and 6, gives students the chance to broaden their skills with both regular and Pre-AP courses in core areas and elective courses that include arts, musical/theater performance, orchestra, STEM Maker Labs and competition teams. Pre-AP courses are open to all students. Parents must give consent for their child to enroll in Pre-AP courses. To learn more about regular and Pre-AP courses for Washington Middle School, view our registration forms or visit the Department pages on our website. Please feel free to contact our counselors with any questions.
To access the Pre AP consent form click HERE.
To check out all of the amazing WMS Electives click HERE.