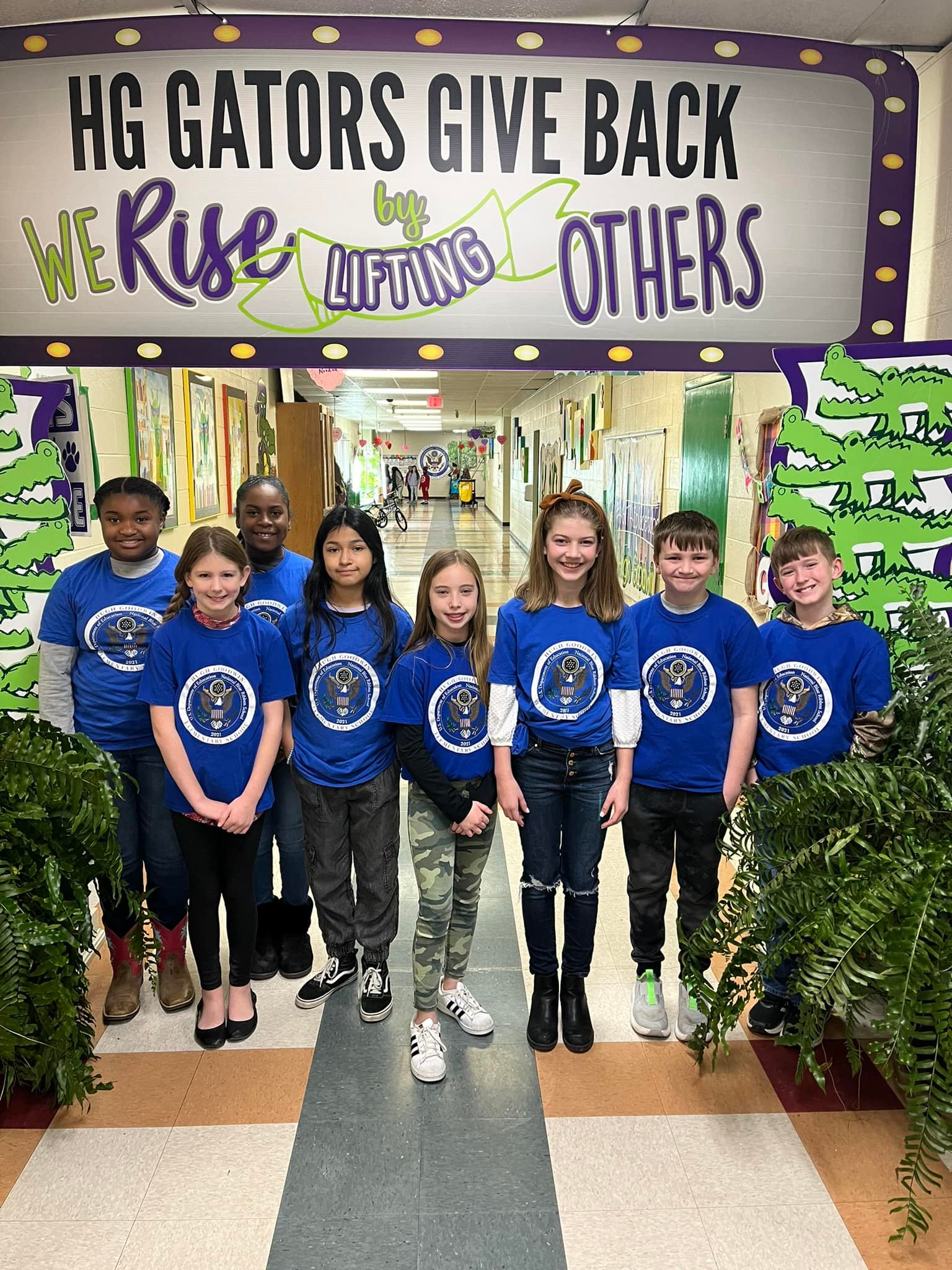 4th Grade Ambassadors---they guide tours of Hugh Goodwin to future students and parents. The provide a students view of the school and answer questions. They are elected by their peers of 4th grade.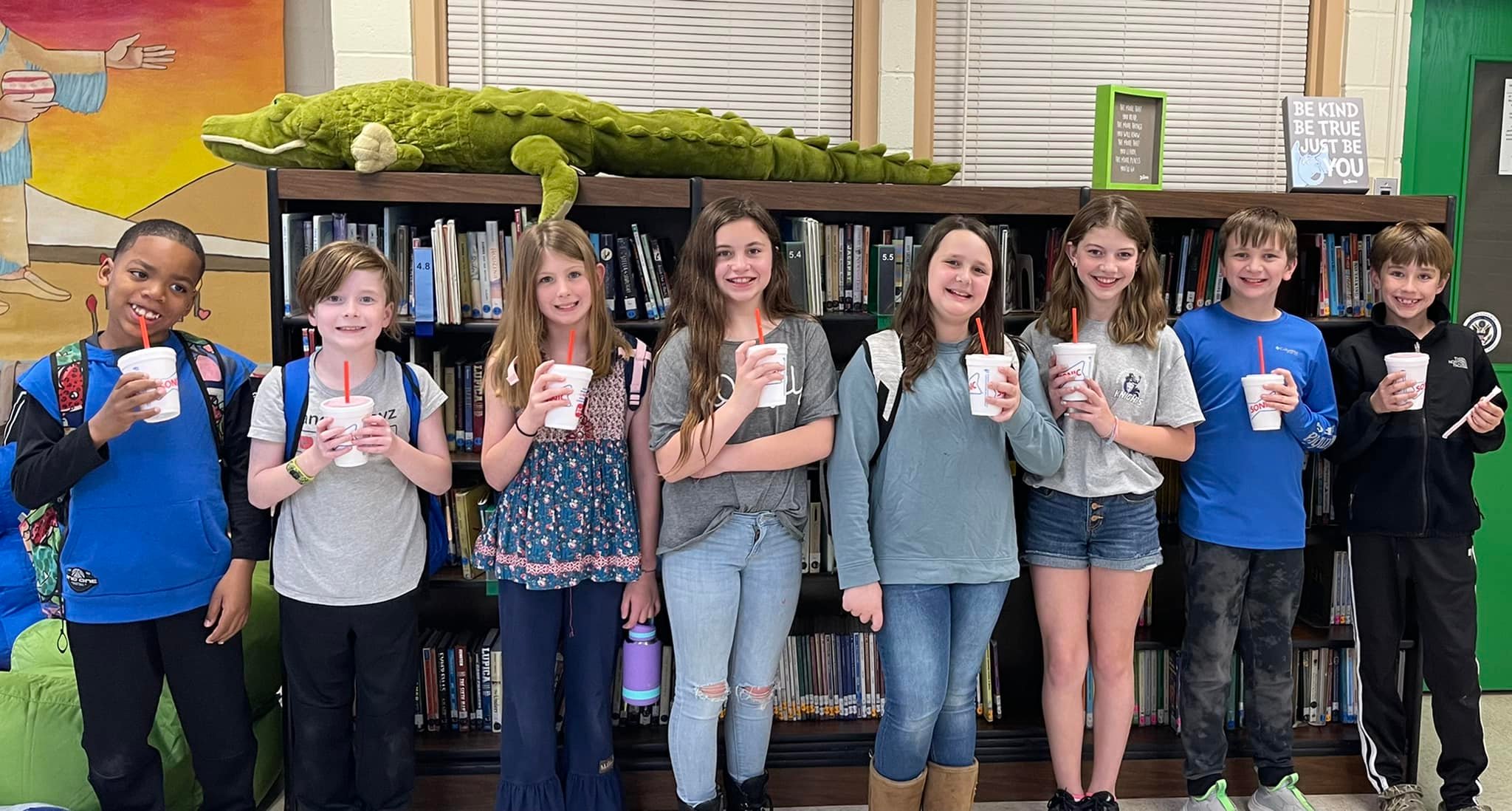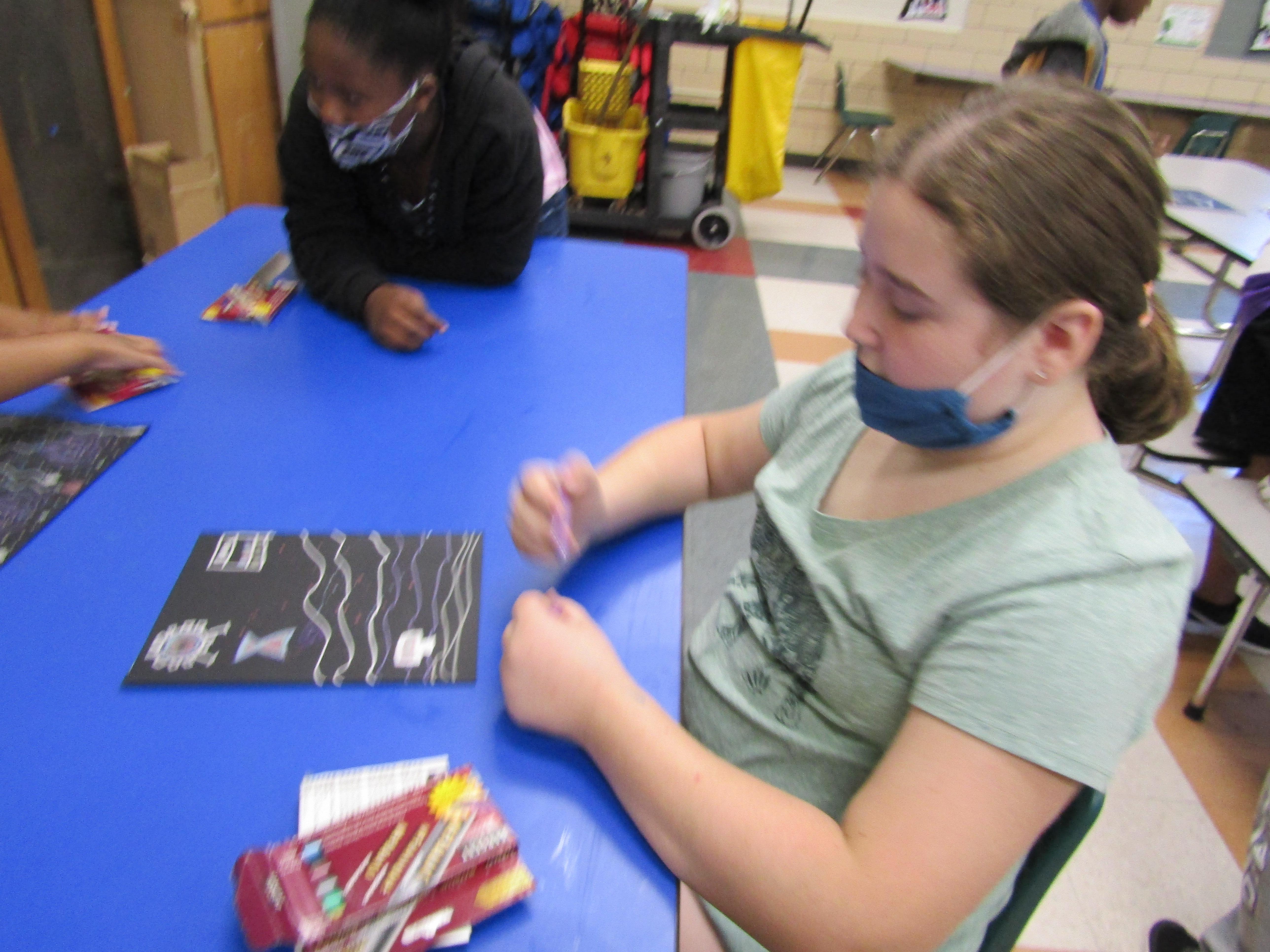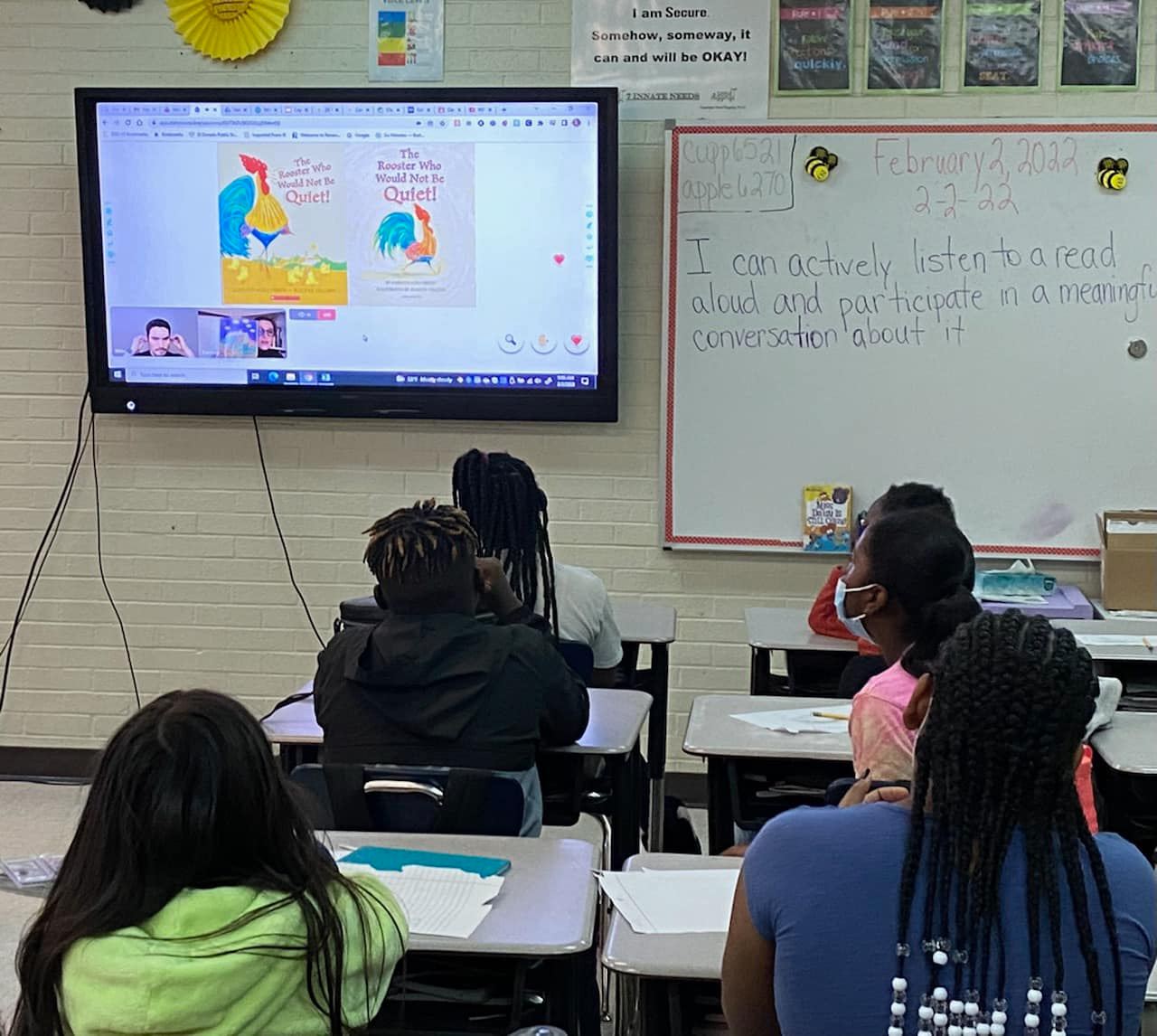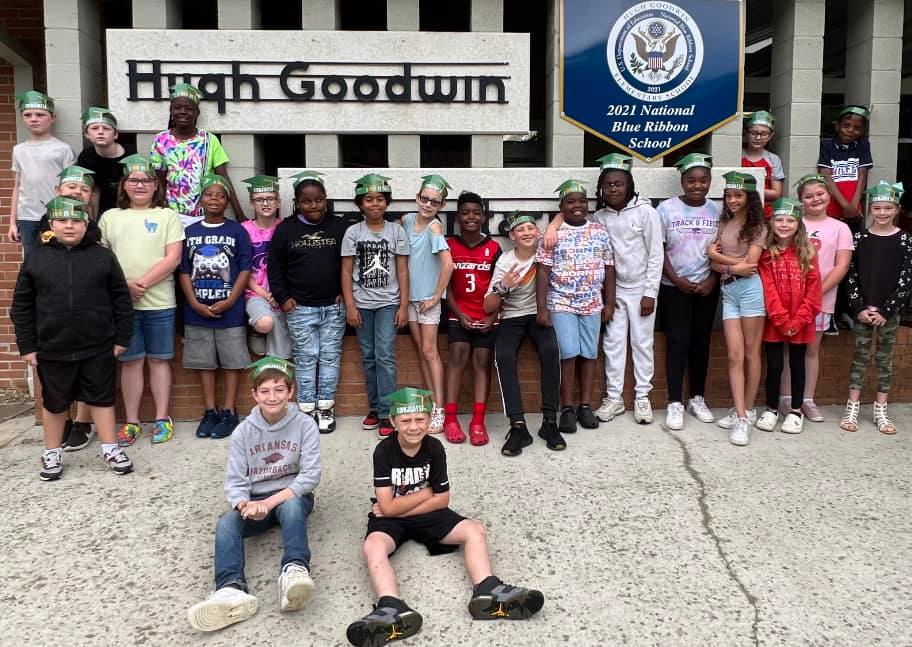 3rd Nine Weeks AR Goal Reward
Mrs. Robbins' class taking part in a Google Meet with an author.
Mrs. Mullenax's Class after their graduation Clap-out through the halls of Hugh Goodwin.
4th Grade Teachers (May 2022)
Mrs. Michelle Lyons, Mrs. Lara Robbins, Mrs. Brittney Mullenax, & Mrs. Margaret Cupp