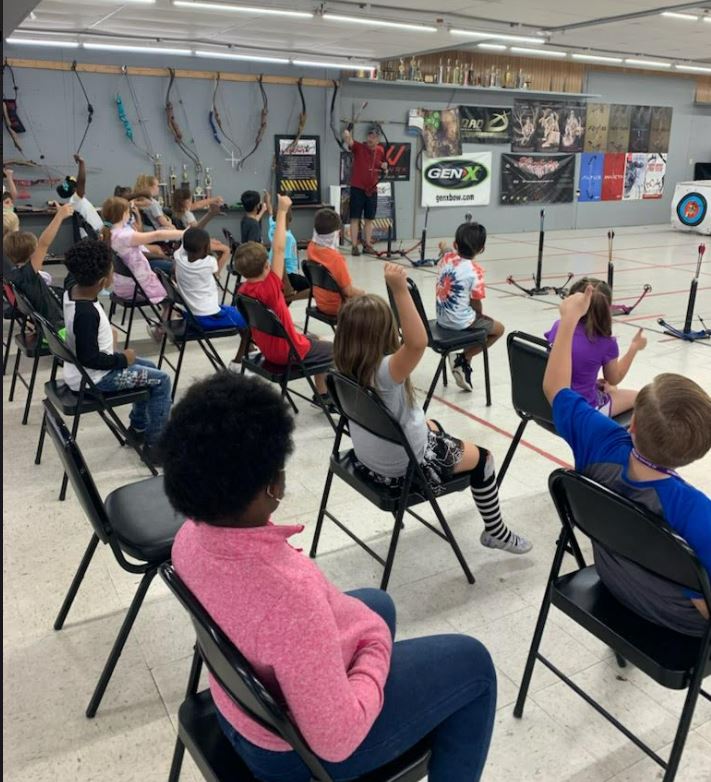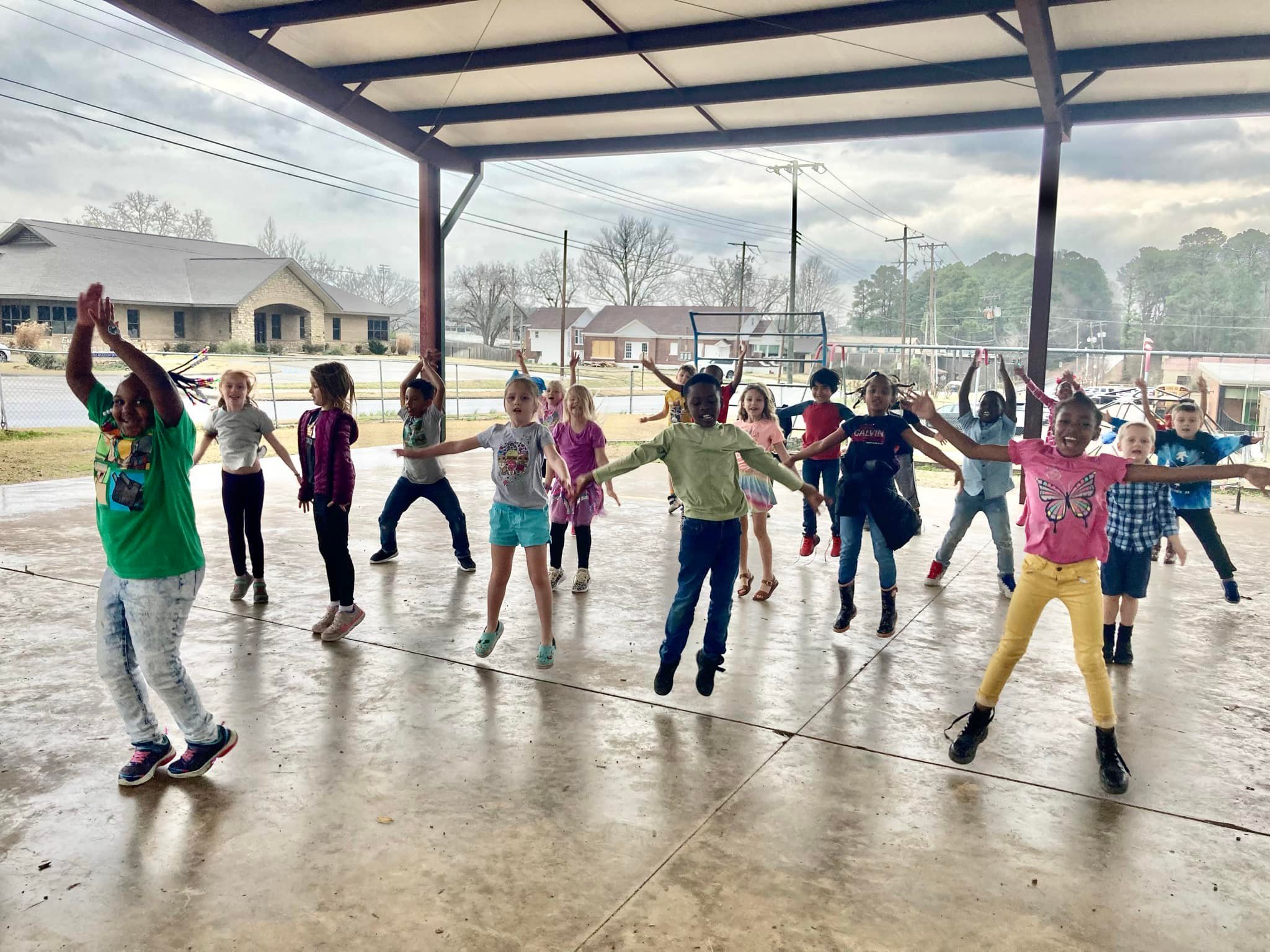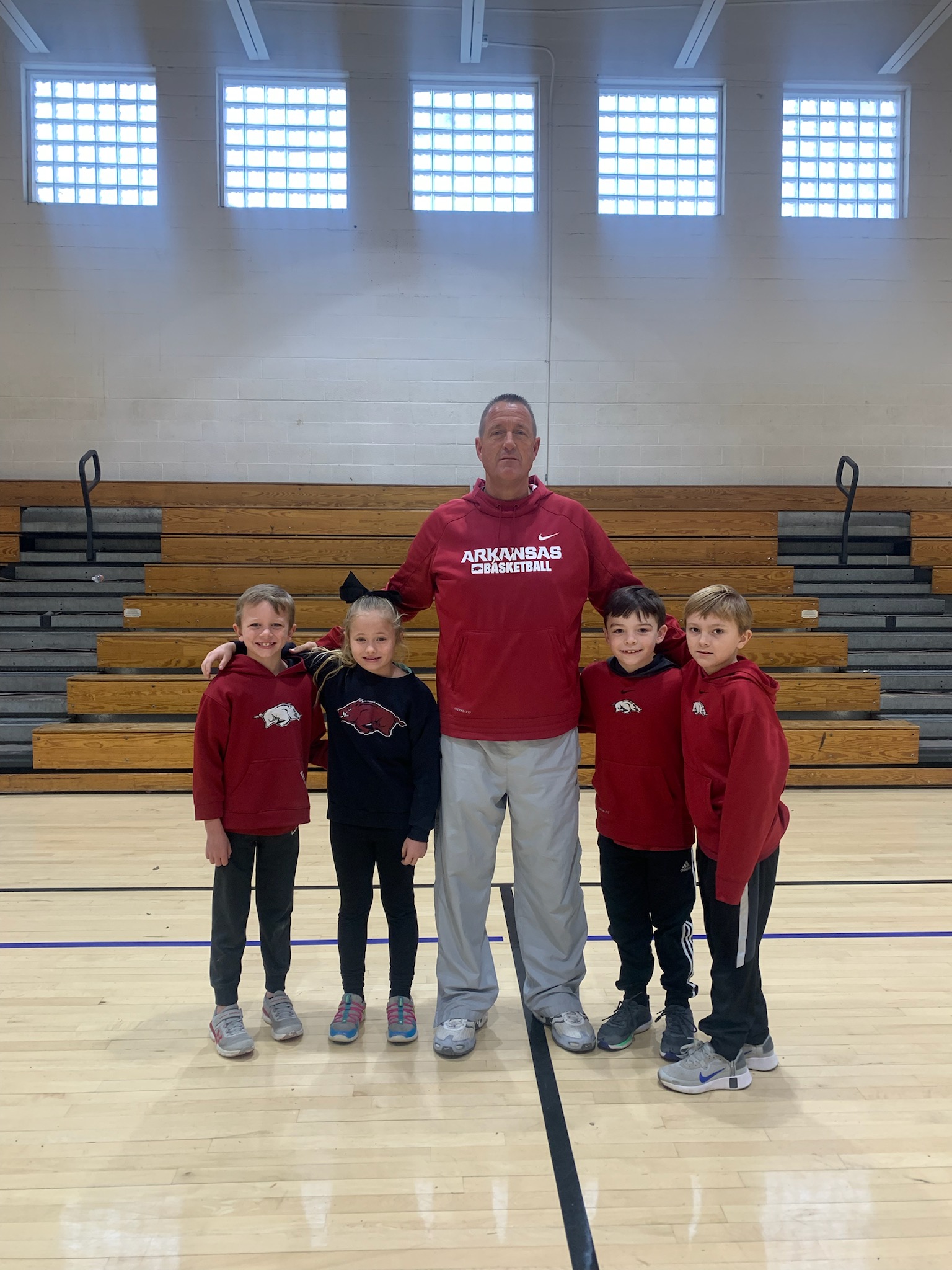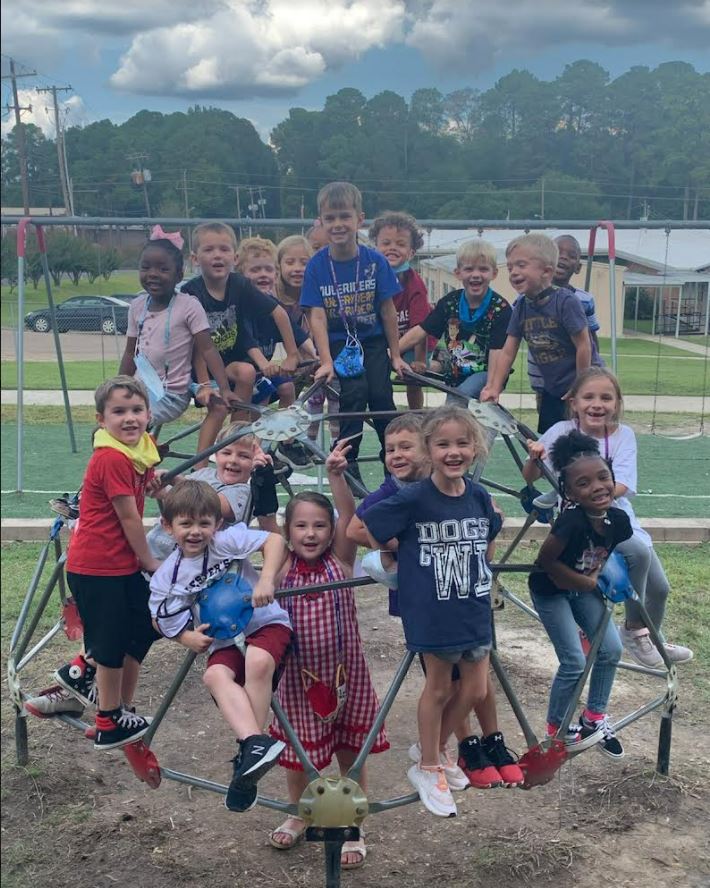 Gators enjoying TWOSDAY in P.E.
Coach Blackburn & 2nd grade students College Day "GO HOGS GO!!"
Mrs. Lester's Class enjoying a great day outside at P.E. time.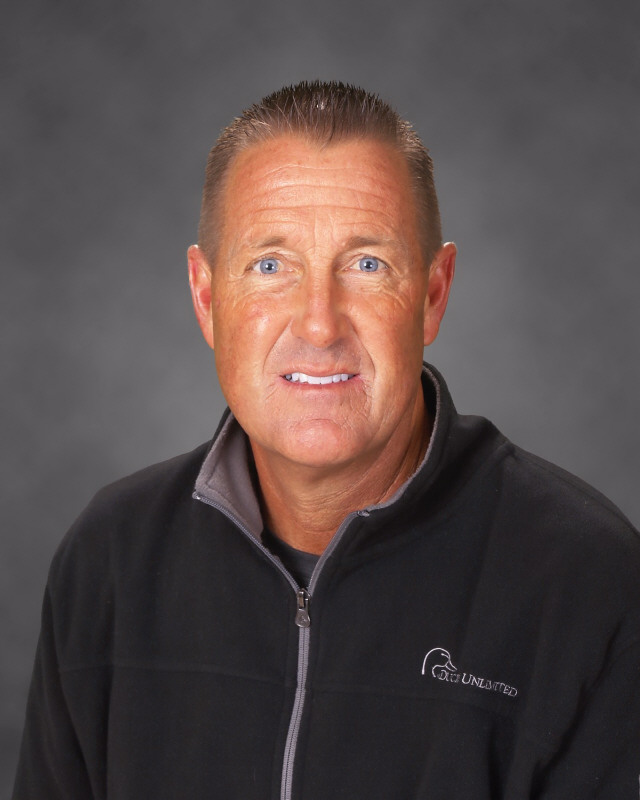 Coach Billy Blackburn, P. E.
Coach Favorite Time of the Year is Spring for School Wide Field Day
All students will attend Physical Education class once a week during their activity time.
P. E. Units
1. Archery Unit (2nd, 3rd & 4th Grade)
2. Badminton Unit
3. Basketball Unit
4. Fitness Testing
5. Dodge Ball Unit
6. Jump Rope Unit
7. Soccer Unit
8. Golf (Kindergarten)
9. Ultimate Football Unit
10. Variety of Relay Games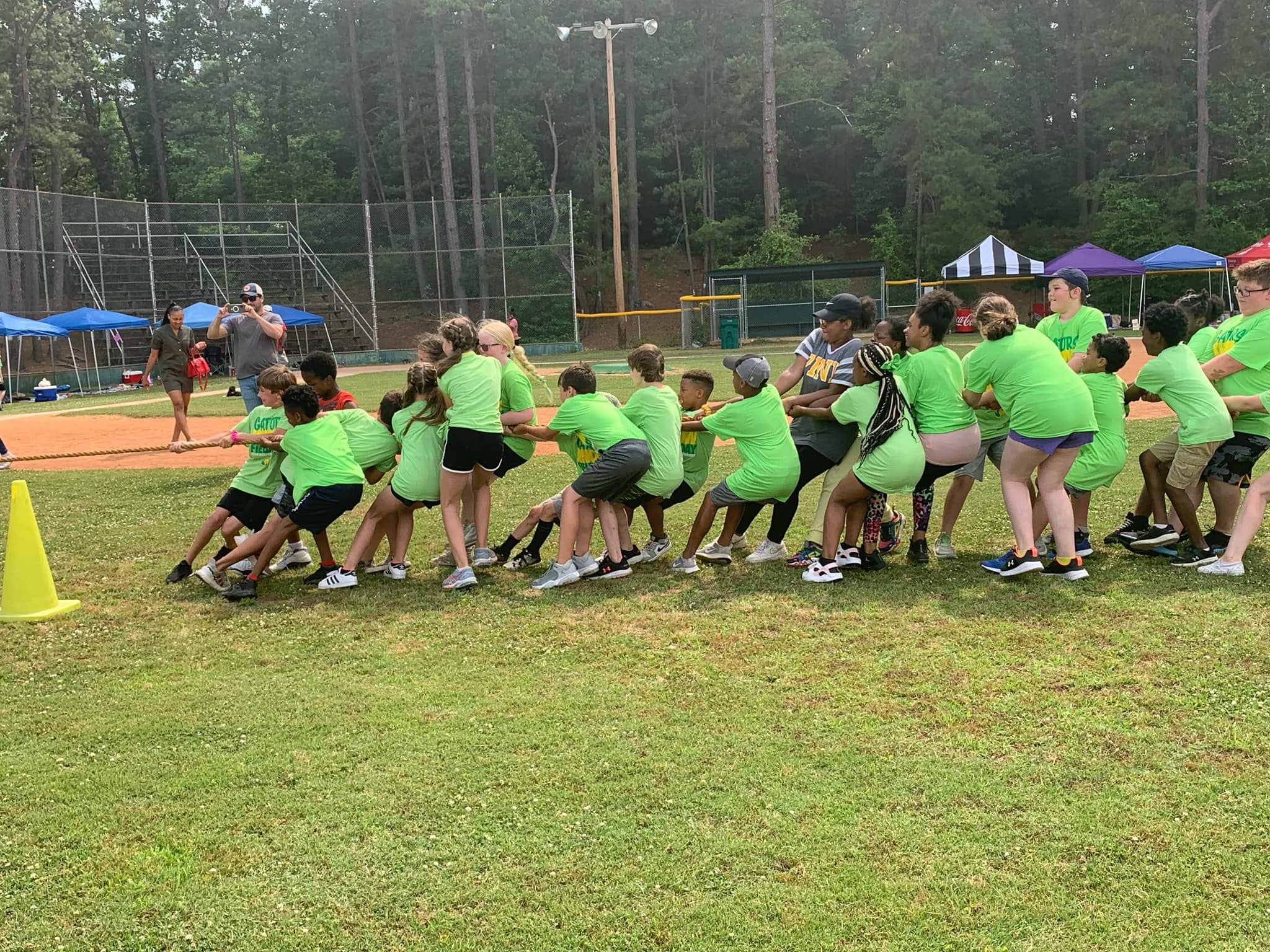 May 20, 2022---4th Grade Tug-of-War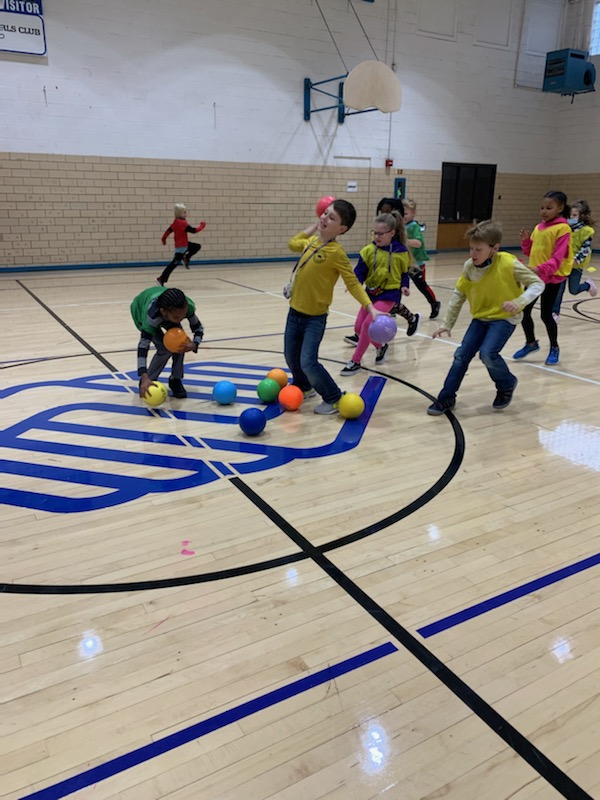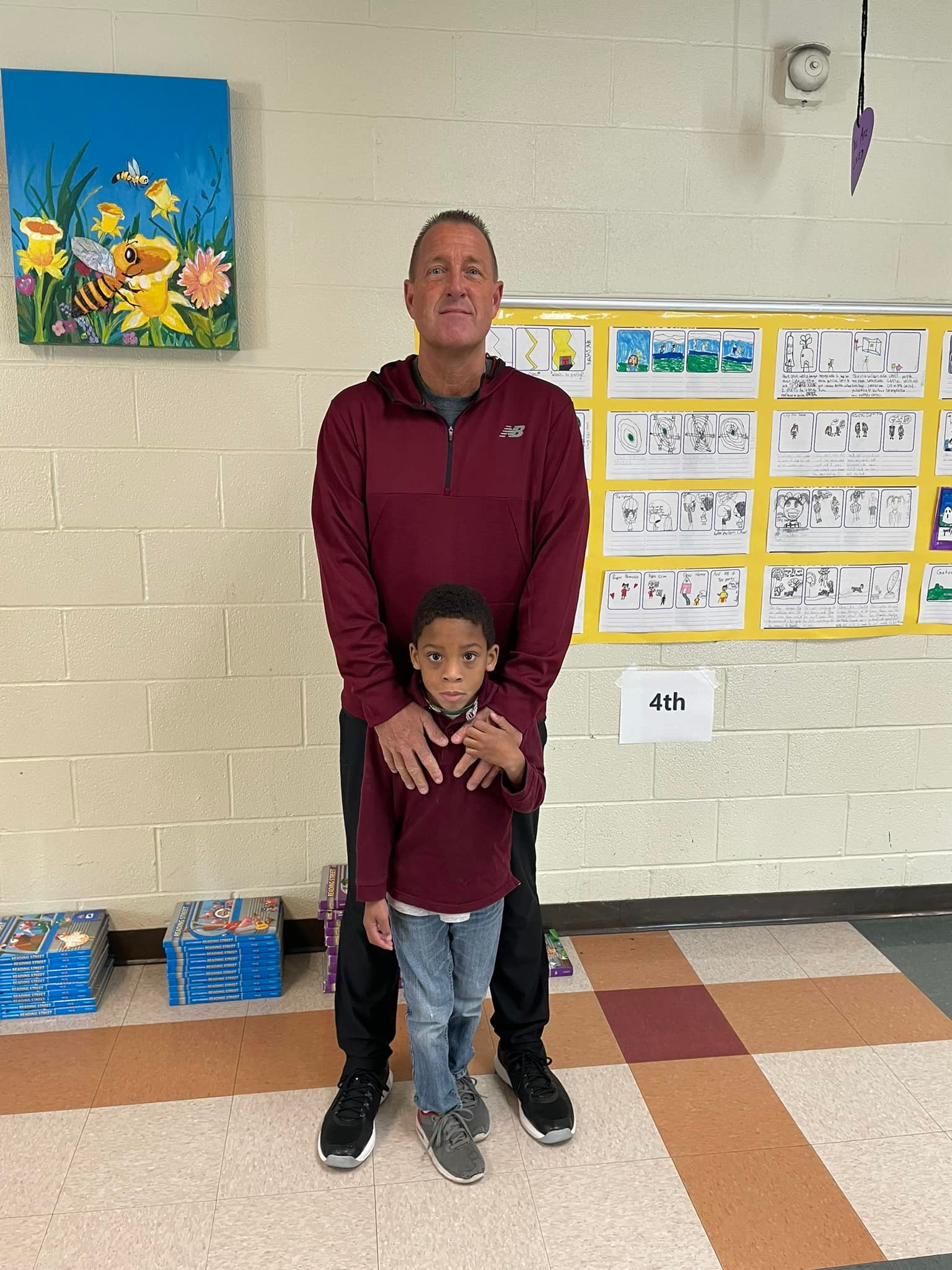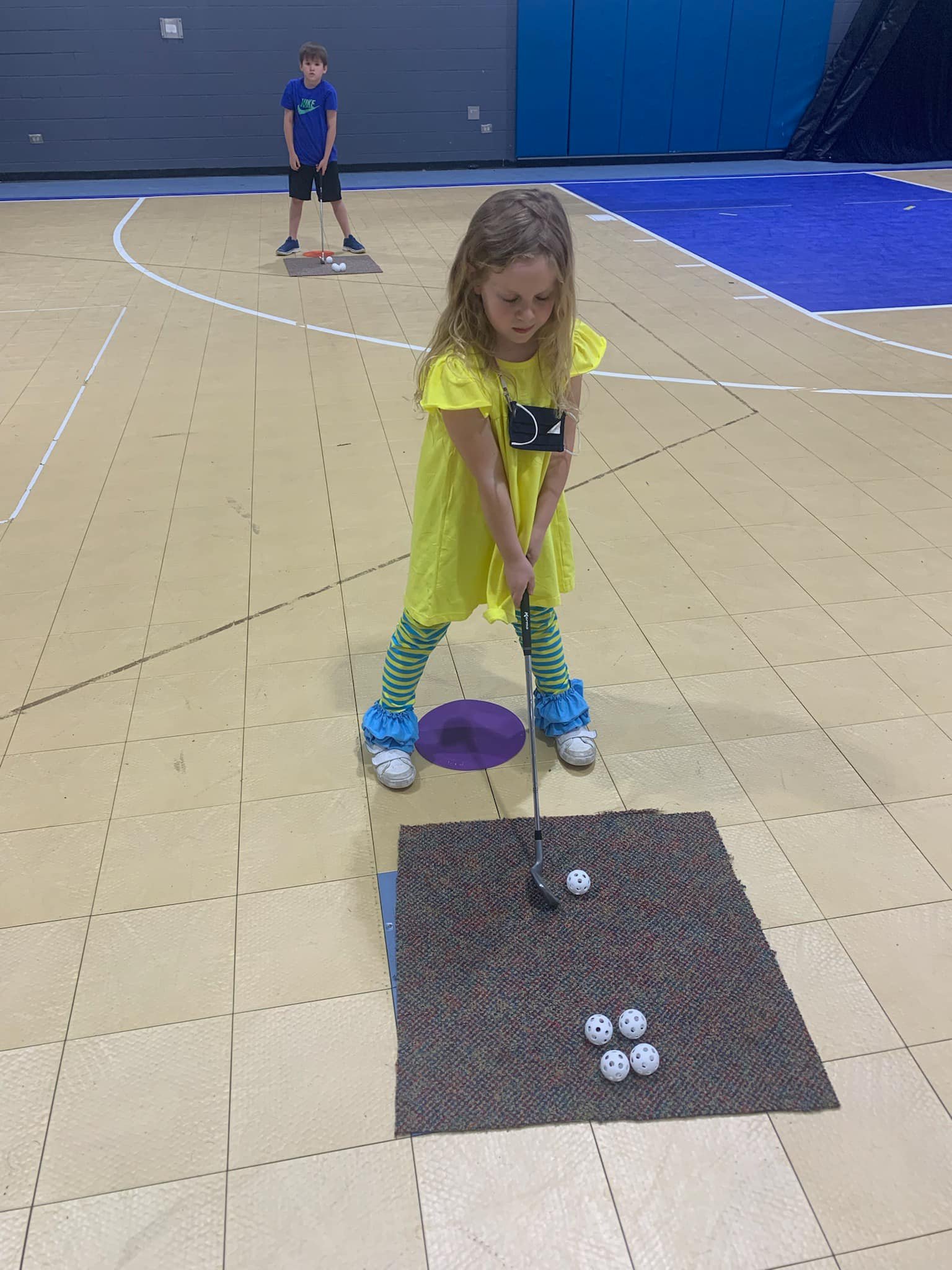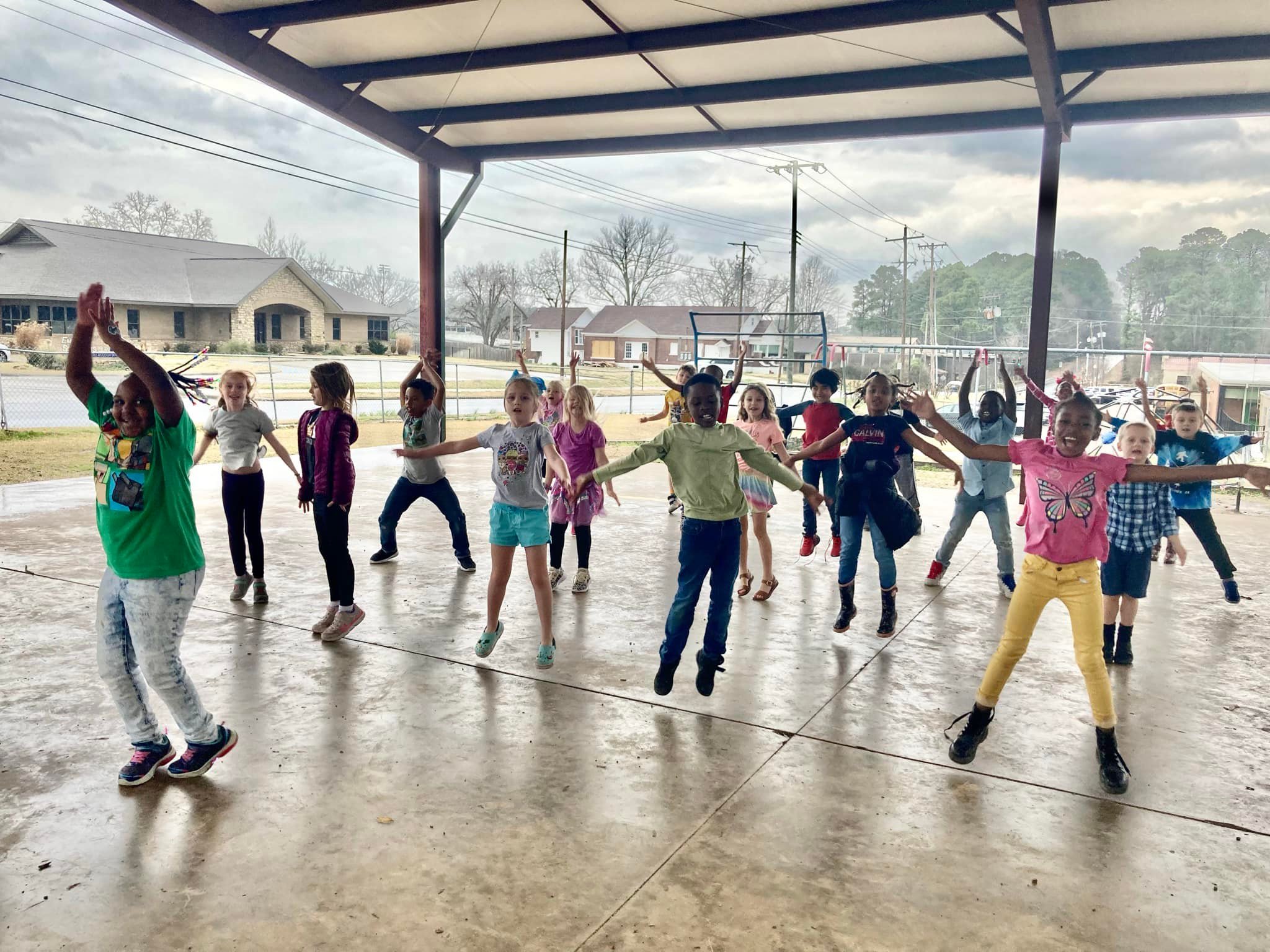 Coach Blackburn being a mentor to a Kindergarten student
Kindergarten Spring Golf Unit
Rainy Day Recess under the Pavilion