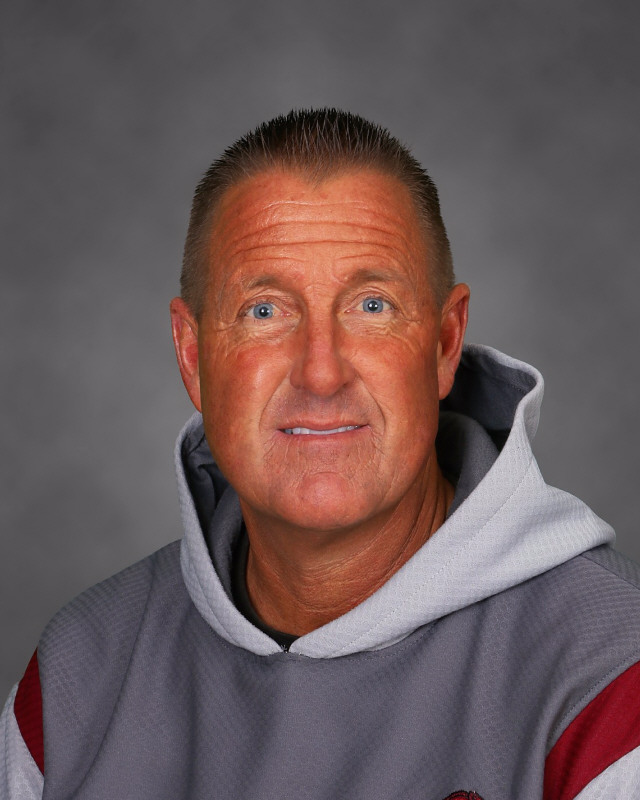 All students will attend Physical Education class once a week during their activity time.
P. E. Units
1. Archery Unit (2nd, 3rd & 4th Grade)
2. Badminton Unit
3. Basketball Unit
4. Fitness Testing
5. Dodge Ball Unit
6. Jump Rope Unit
7. Soccer Unit
8. Golf (Kindergarten)
9. Ultimate Football Unit
10. Variety of Relay Games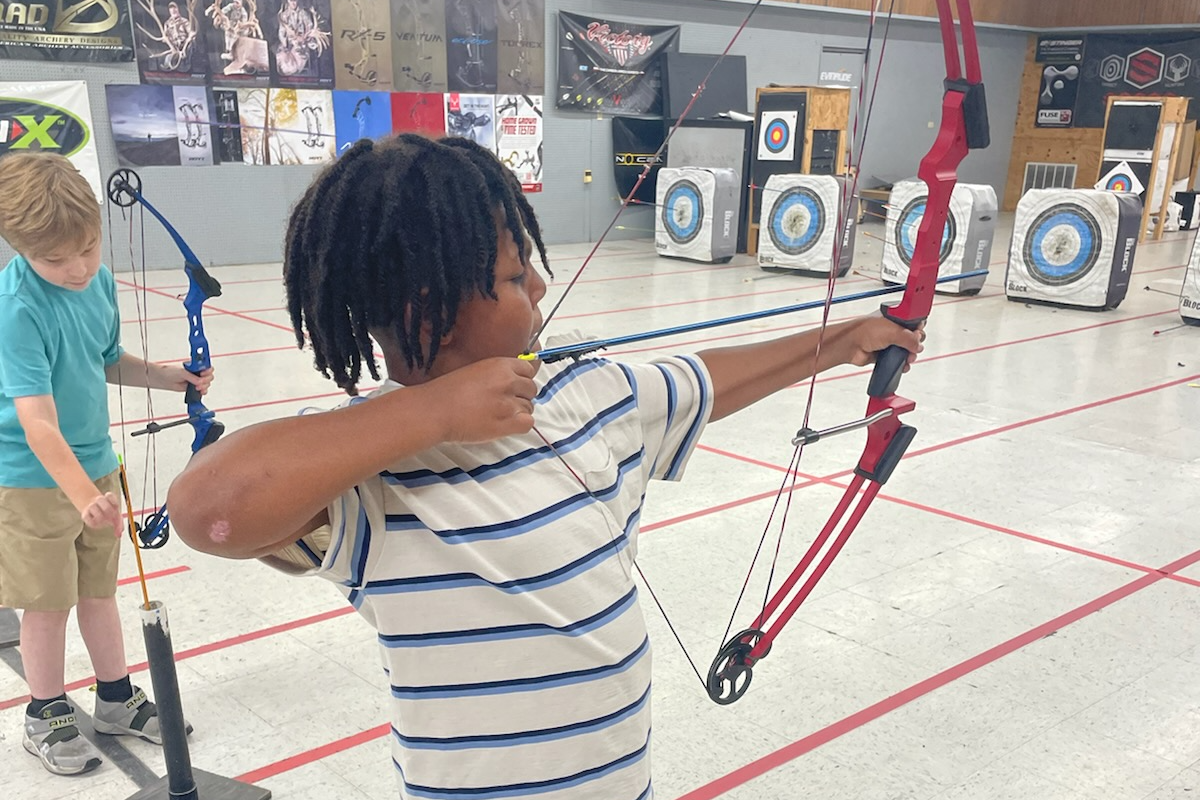 Archery at Slinging Arrows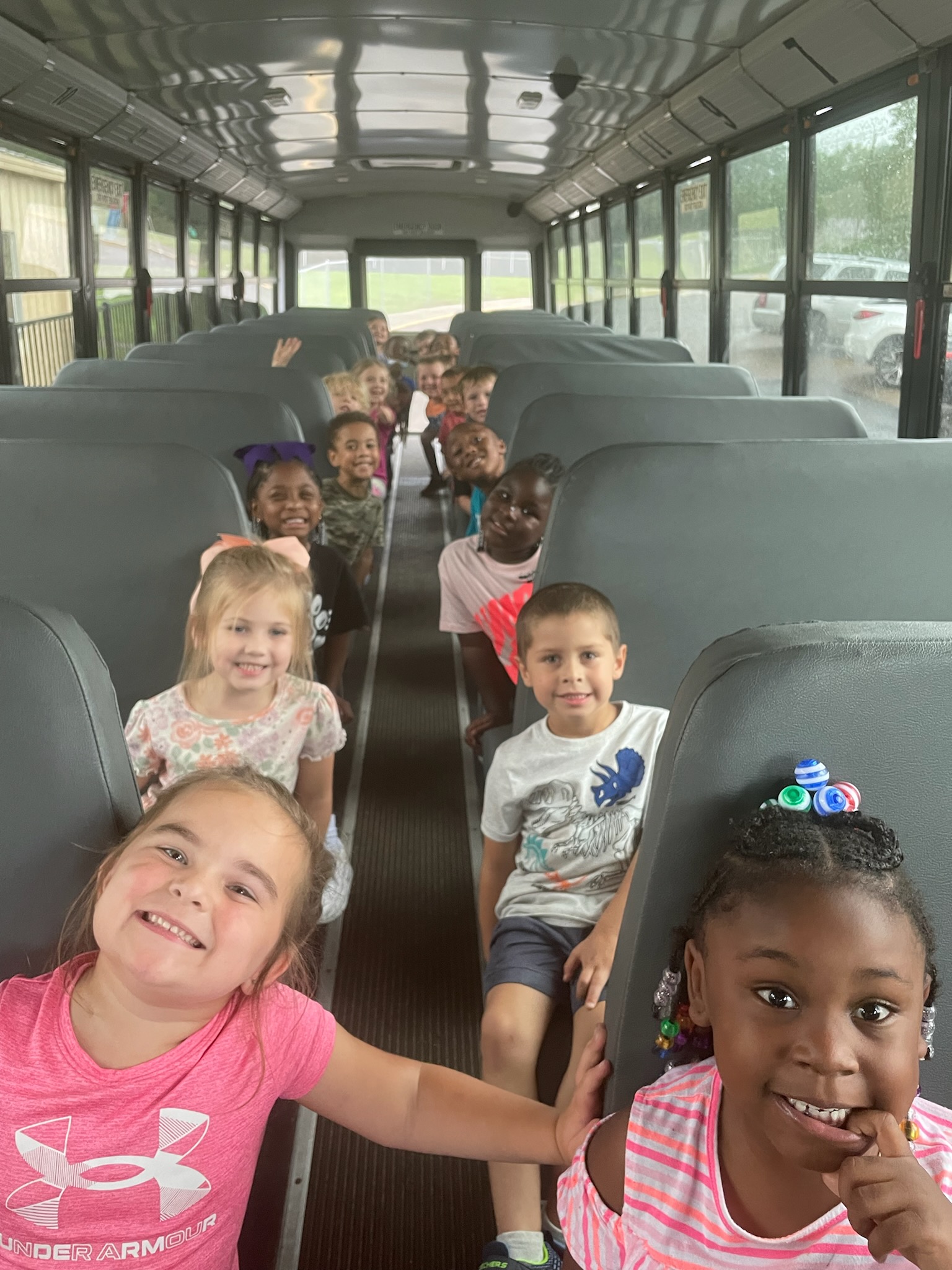 Miss Roberson's Class first bus ride with Coach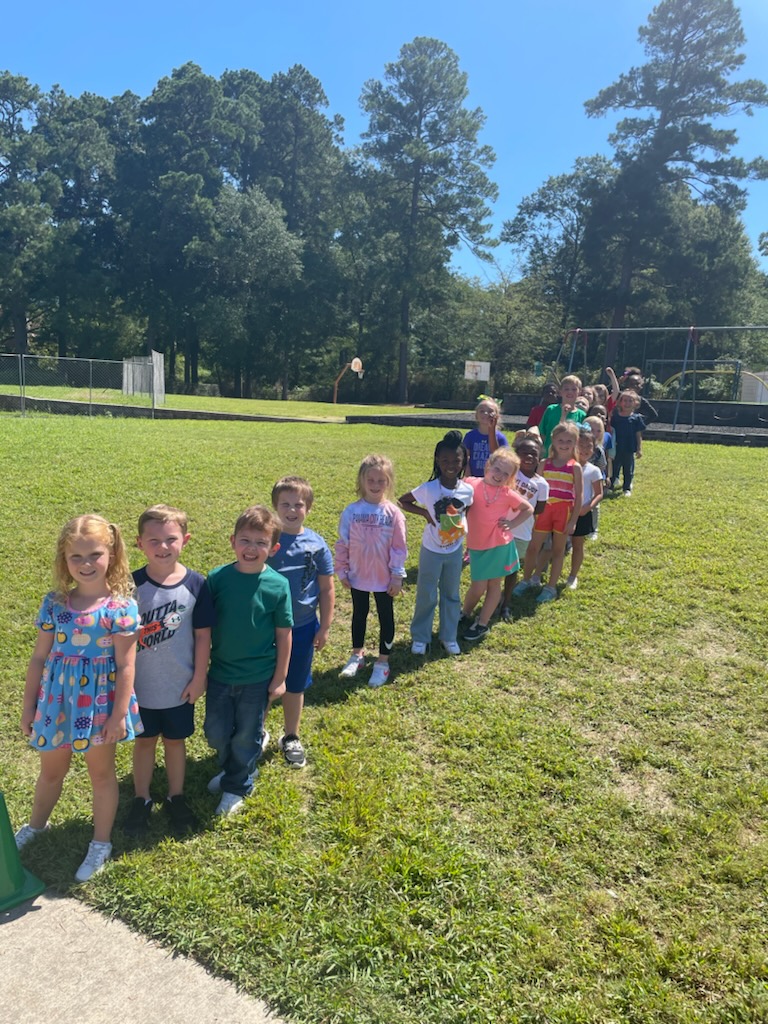 Mrs. Koonce's Kindergarten Class lined up ready for P.E.