Photo's of our 5th grade students visiting South Ark last week. They also enjoyed a picnic at MAD!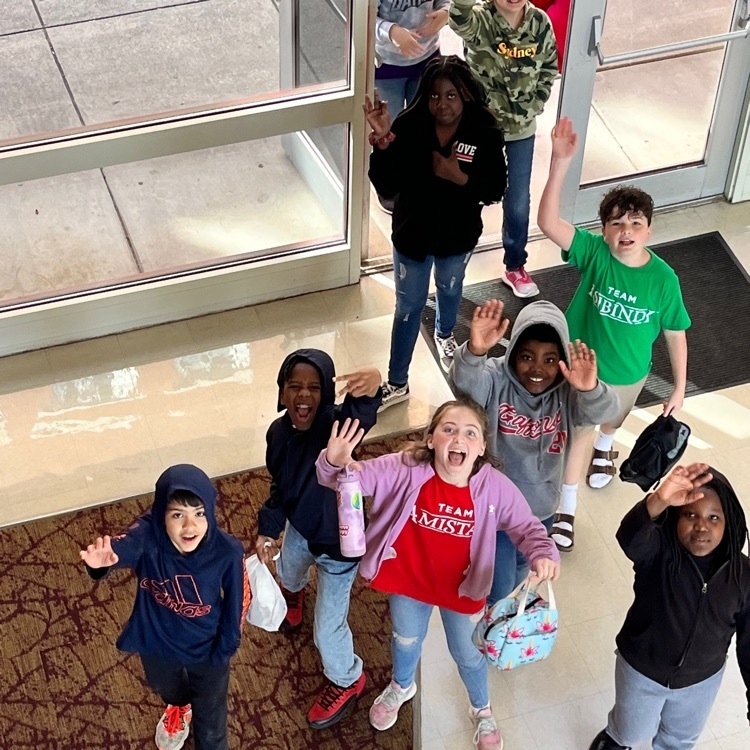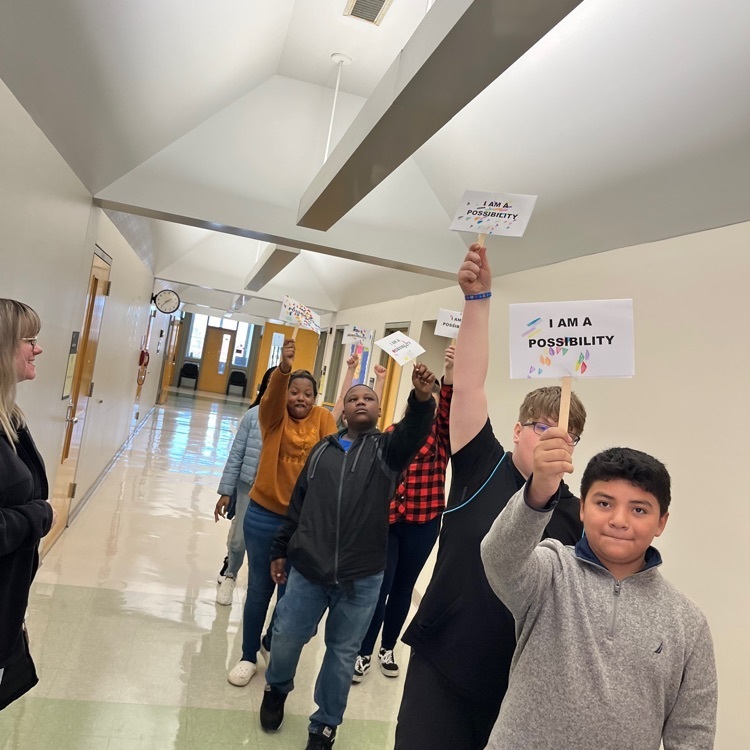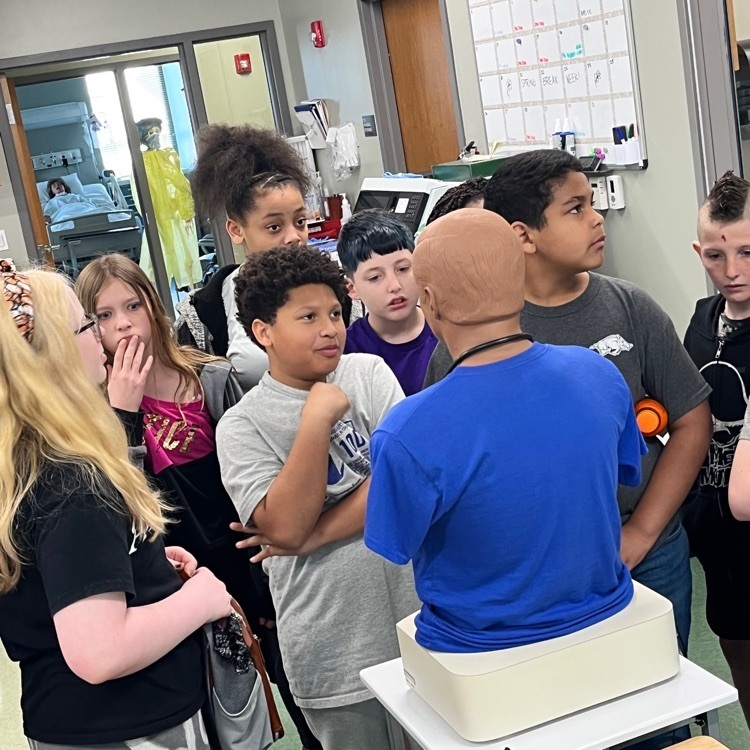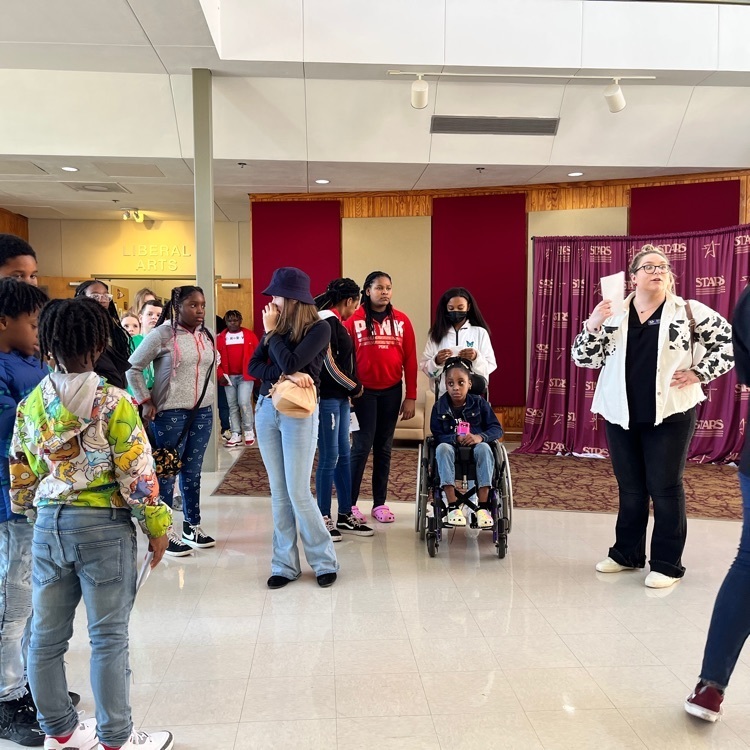 Pictures of our 6th graders during their field trip on Tuesday, March 17th, to Southern Arkansas University! 💙💛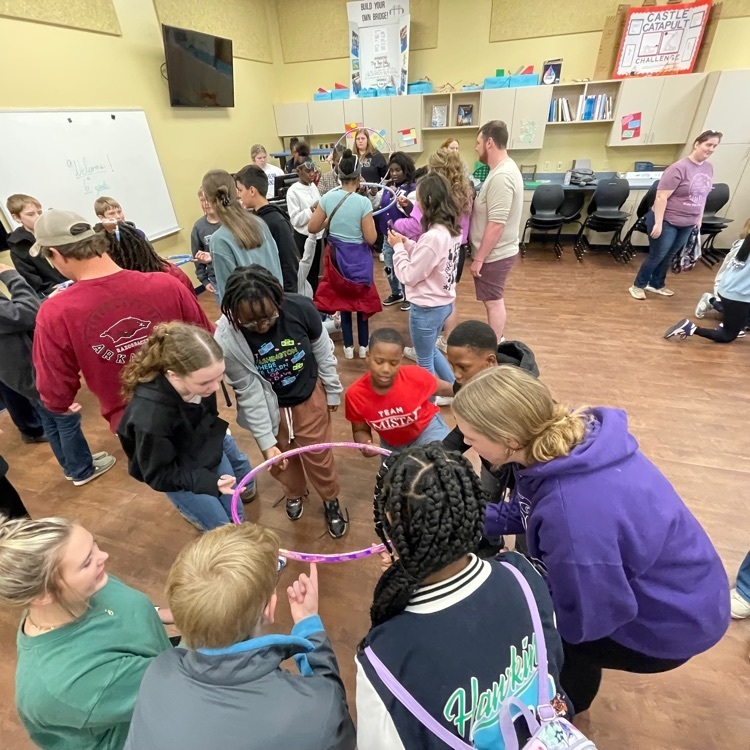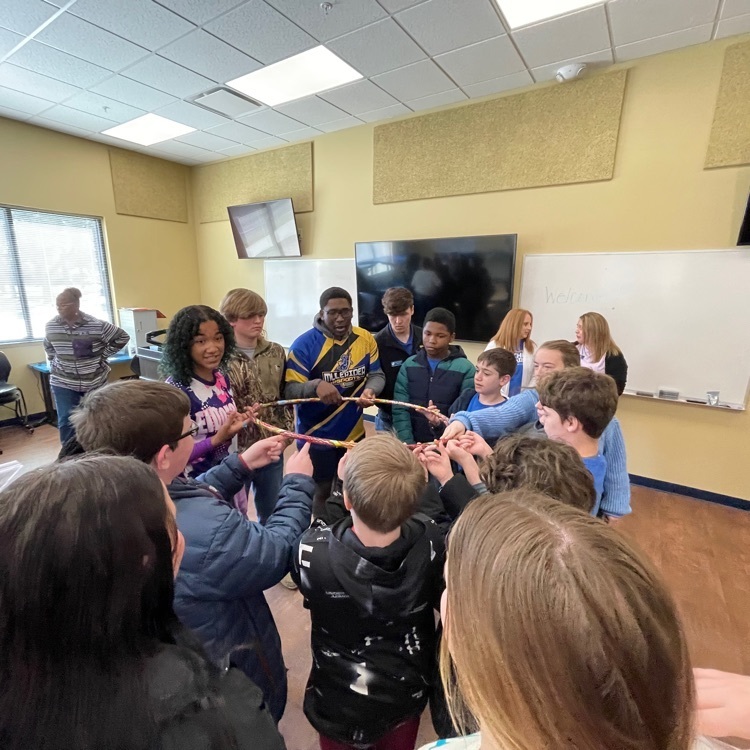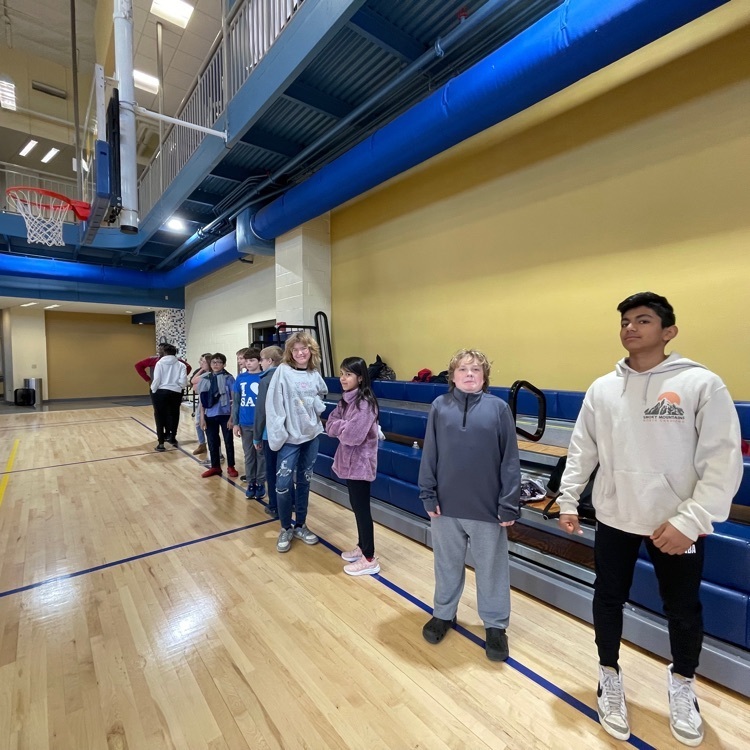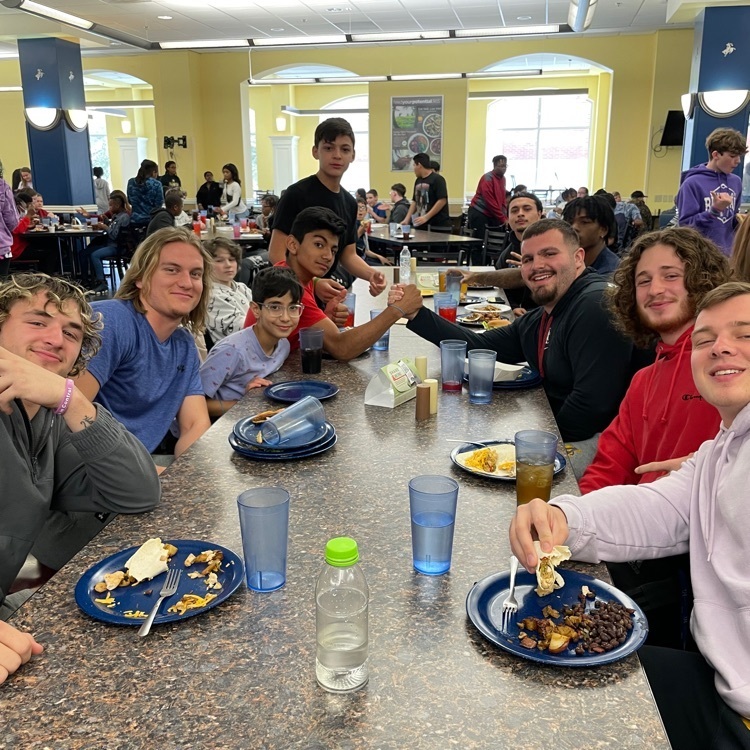 Washington Middle School's House Presidents and some of our Competition Shake students have made it to Atlanta! They are touring and getting ready for the National Amazing Shake Competition.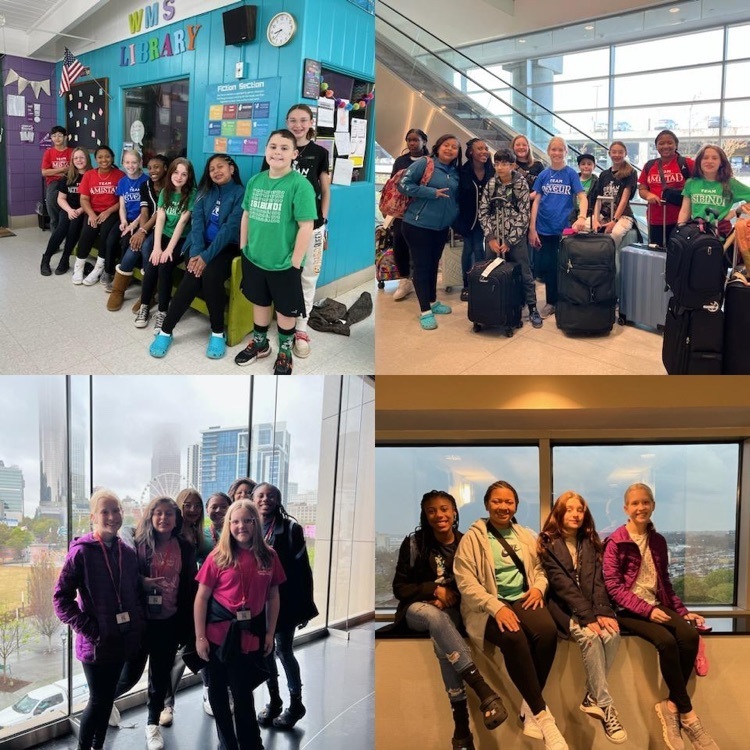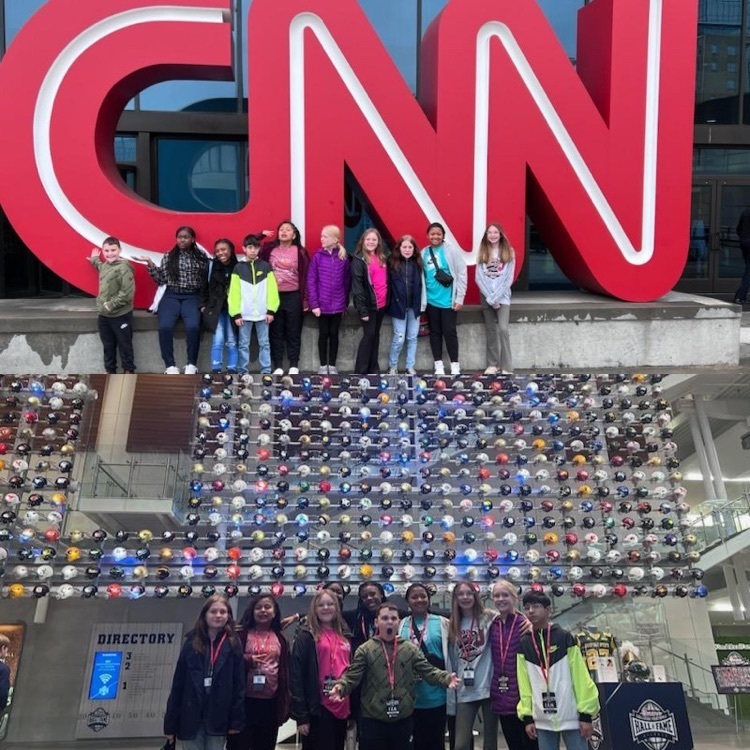 Knights Conferences will take place on Tuesday, April 4th. Per your conversation regarding scheduling, with your child's teacher, a letter will be sent home on March 27th to confirm your scheduled time. Conferences will be held in the WMS Cafeteria!
Two important reminders: 1. Tomorrow, March 17th, we will dismiss at 2:25. 2. Spring Break is March 20th-24th. Students return on Monday, March 27th!
WMS Archery would like to thank Quality Electric Co. Inc. for their generous donation and becoming a sponsor of the 5th grade team. As you know, the 5th grade archery team won the state championship on March 3rd and is headed to Salt Lake City, UT for the Western National Tournament. Without the support from our sponsors and people like Brad Edgerton, Clint Walker, and Mike Slack, none of this would be possible.
Thank you Simmons Bank of El Dorado for hosting the WMS Competition Shake Class for skills practice and financial literacy lessons. The students learned so many skills that will last a lifetime!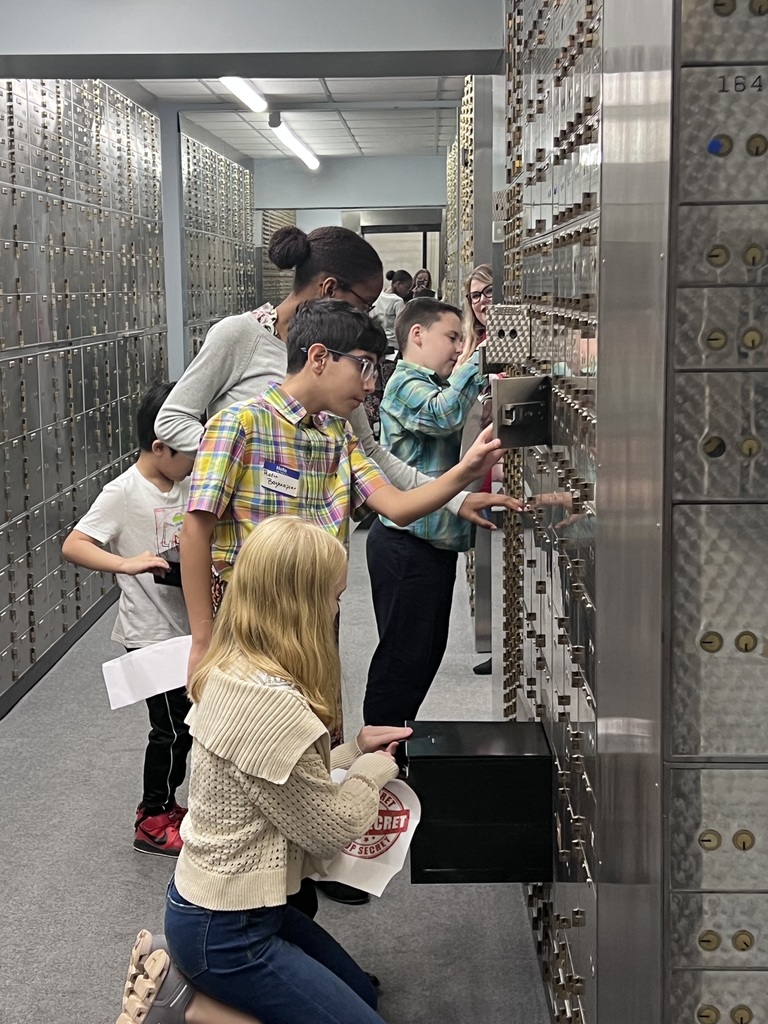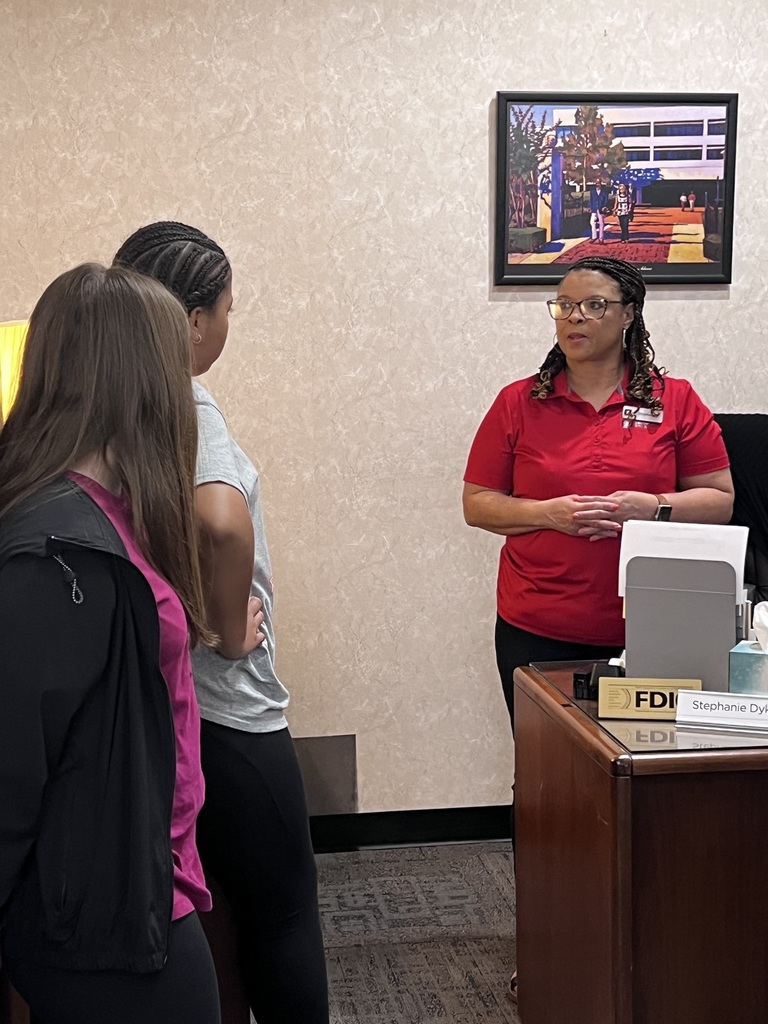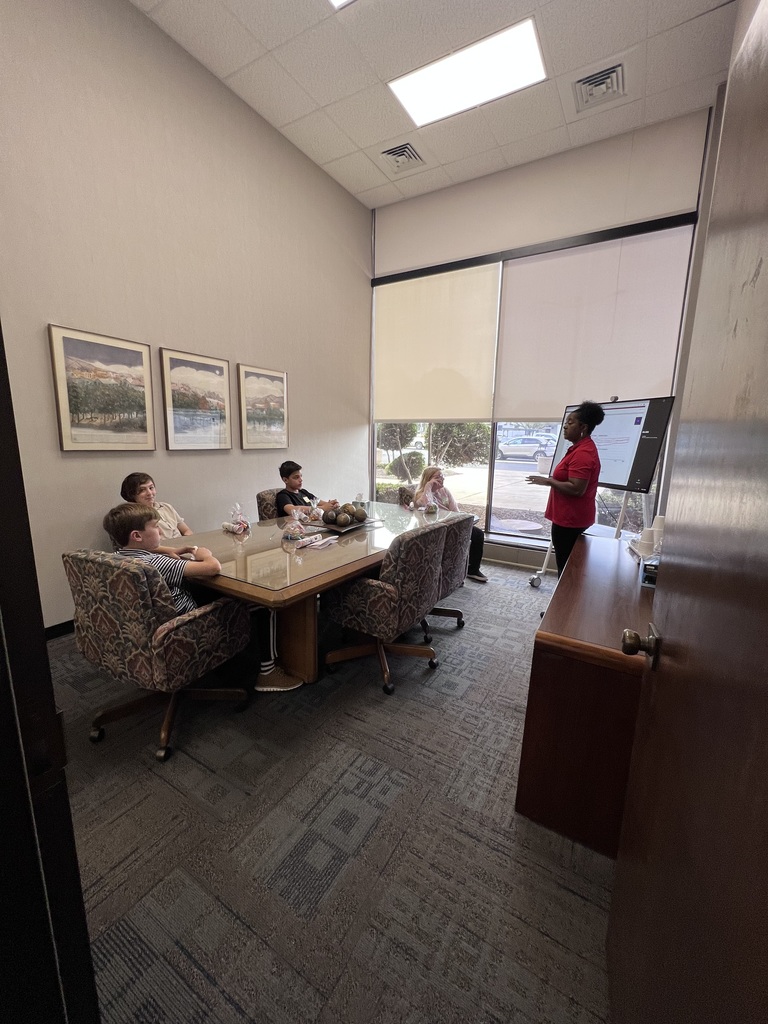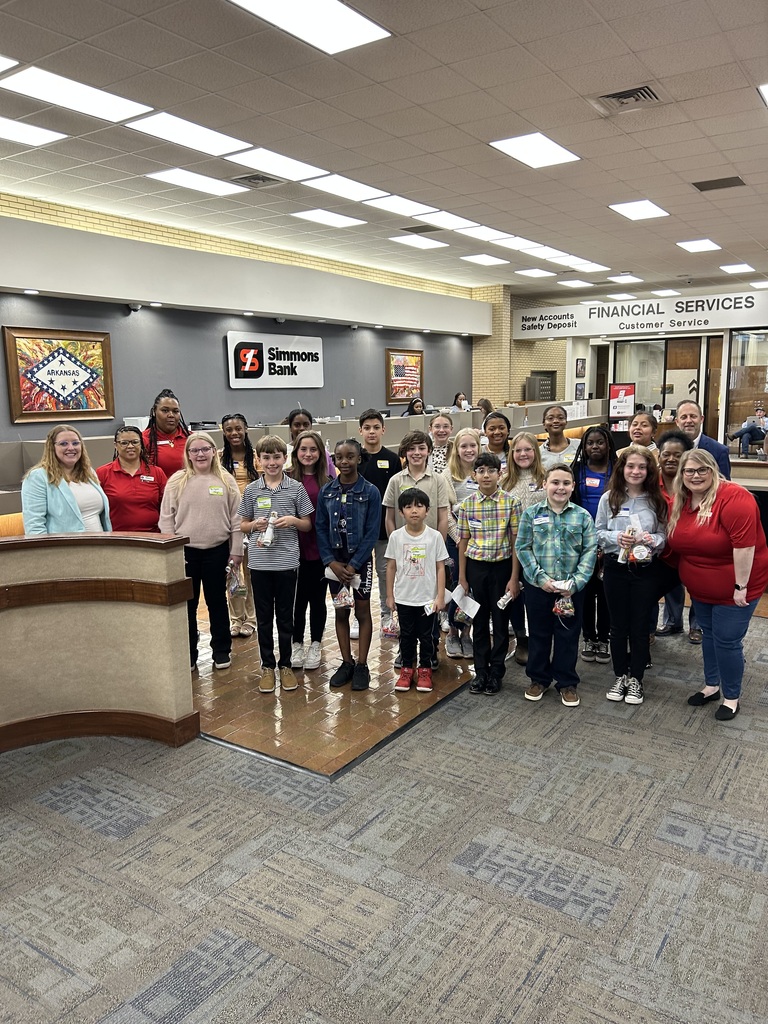 5th Grade Quiz Bowl won 2nd place in their competition yesterday!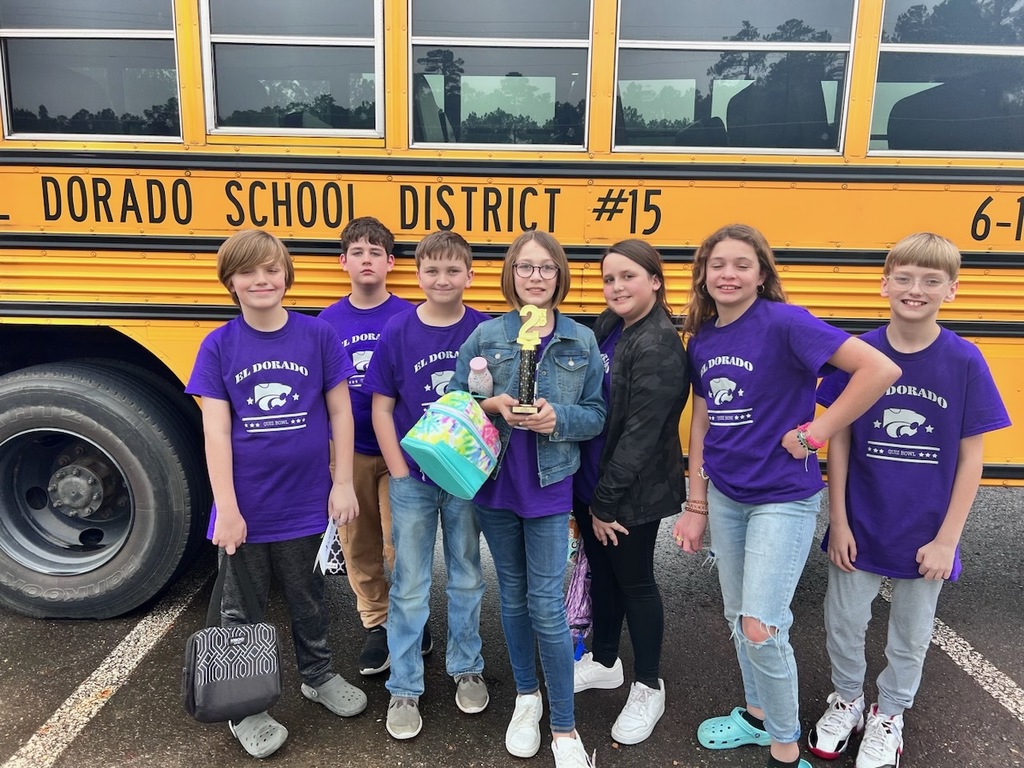 Last weeks random point earners! Isabella Bromsey, Ethan Schimberg, Lawson Johnson, LyEric Brown
Please come out to Stars Cinema Thursday to help raise money for our students competing in the National Shake Competition and Nationals for archery!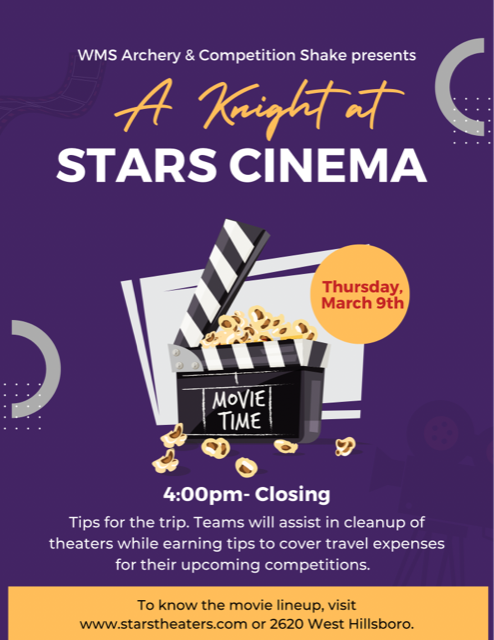 We would like to thank Williams Orthodontics for their continued support of our AR store. Because of their generous donations, we are able to offer great prizes and incentives to reward students for reading.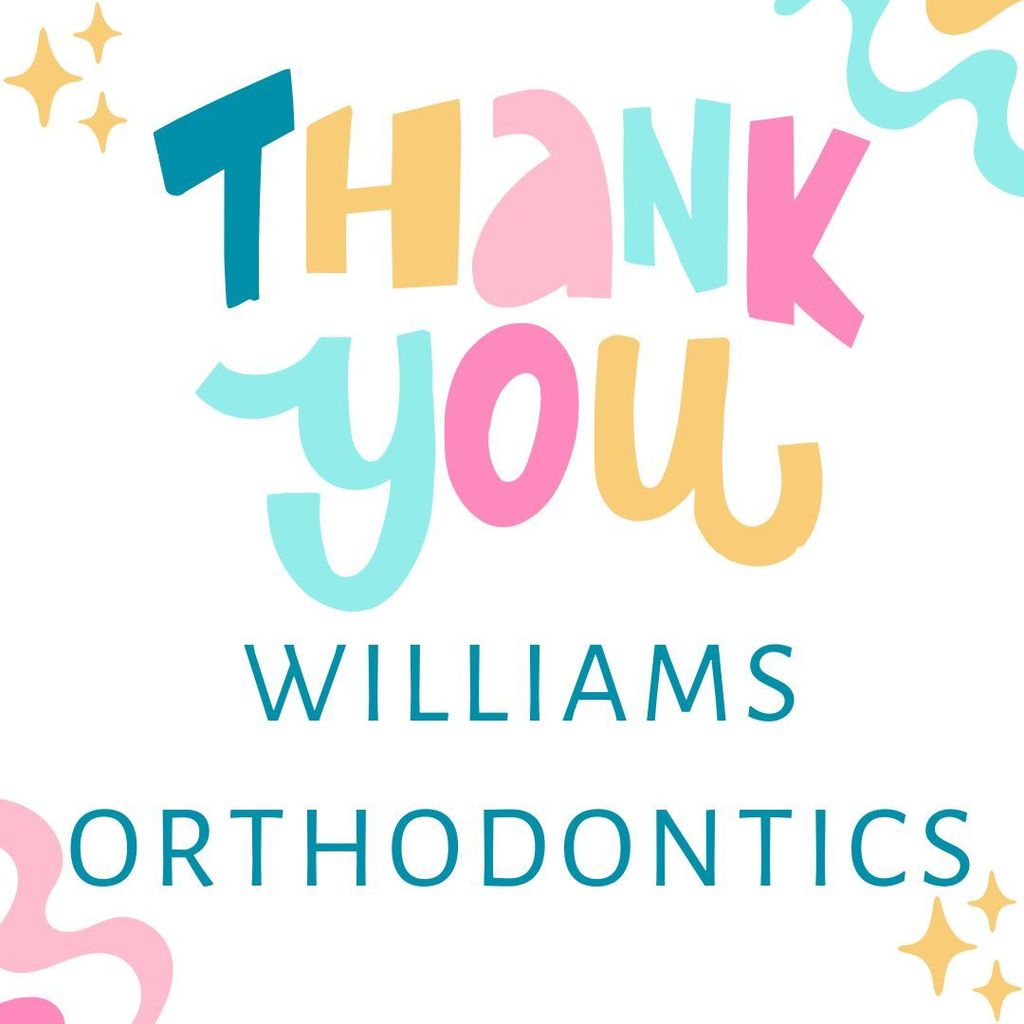 WMS Archery teams went to the Arkansas NASP State Championship Meet this Friday, March 3rd at the Hot Springs Convention Center. Washington's 6th graders competed in the Middle School Division which includes grades 6-8. There were a total of 36 teams in the division and WMS placed 12th overall with a season high score of 3075. As a team they shot 81 bullseyes total. Top shooters on our team were Easton Hicks with a score of 269/300 for the boys and Avery Warren with a score of 265/300. Many 6th graders had their personal bests at this meet including Jarvis Brown (245), Macie Chapman (251), Madison Clark (234), Sarah Custodio (256), Jason Faith (247), Julian King (245), Trent Murphy (263), Easton Hicks (269), Audrey Primm (219), Haidy Reyes (249), and Jackie Vazquez (253). The 5th graders competed in the Elementary School Division which includes grades 4-5. There were a total of 34 teams competing and our 5th graders came out on top with a team score and season high of 3099 with a total of 85 bullseyes. Top shooters on the team were Harrison Langston with a score of 276 (1st overall out of 134 Elementary Boys Division, 1st overall for 5th grade boys, and 15th out of 829 shooters Elementary to High School). Robert (Zane) Walker scored a 264 which placed him 9th overall for Elementary Boys and 70th overall (out of 829). The top girl shooters were Emma Odom who placed 2nd overall for Elementary Girls with a score of 266. This placed her 42nd overall in all divisions for girls out of 621. Abby Knighton was the second highest scorer for girls on our team with a score of 264. She placed 3rd in Elementary Girls and 3rd for 5th grade girls (42nd / 621). 3rd place on the team was Alyssa Yepez with a score of 260 (Personal Best). This placed her 6th for Overall Elementary Girls, 6th for Overall 5th Graders, and 67th over all divisions for girls. Anastacia Seymour was our 3rd highest scoring girl on our team with 258 (Personal Best). This placed Ana 8th Overall for Elementary Girls, 8th for 5th grade girls and 74th over all divisions for girls. Sadie McDuffie placed 10th overall for Elementary Girls with a score of 255 (Personal Best). This placed her 10th overall for 5th grade girls and 98 over all divisions for girls. Other 5th graders with personal bests were Josey Camacho (246), Josie Mann (255), and Diana Rojo (254). Barton Junior High placed 1st overall for Middle School Division. "It's really something to watch archery growing not only across the state but booming right here in our backyard. I'm very proud of both of our teams for the seasons they've had. I can't recall off the top of my head when we had a team score so many personal bests (18) at the State Meet. It'll be very exciting to watch this 6th grade team next year at Barton. It's tough having this year's best team down the road in the same division. This is an overall truly great group of archery and even better students. It'll be hard seeing them in another jersey. For the 5th grade, they're state champions! This team had five girls and two boys in the top ten for their gender overall. That's something special to happen. They will now be headed to Salt Lake City, Utah for the Western National Championships along with Barton Junior High. I know the city of El Dorado is proud to know that they have the top Elementary and Middle School teams in the state. Of course none of this could've been done without the continued support from everyone at our school, sponsors and our community. " - Ethan Kelton Sponsors for WMS Archery: Alice-Sidney Oil Co. United Steelworkers CP&P Construction Delek US El Dorado Timber Co. INC Williams Orthodontics Southern Industrial Piling INC. Slingin' Arrows Gerardo Anastacio Sumac Murphy Oil For more information about the 2023 Arkansas NASP State Championships.
https://nasptournaments.org/TournamentDetail.aspx?tid=9875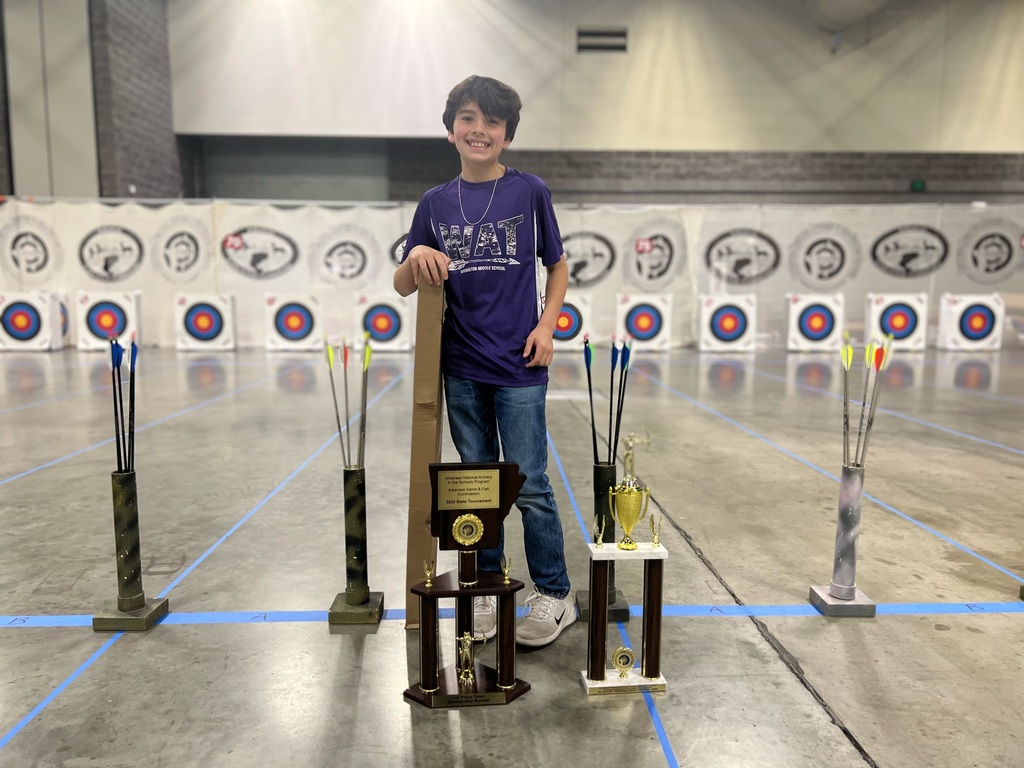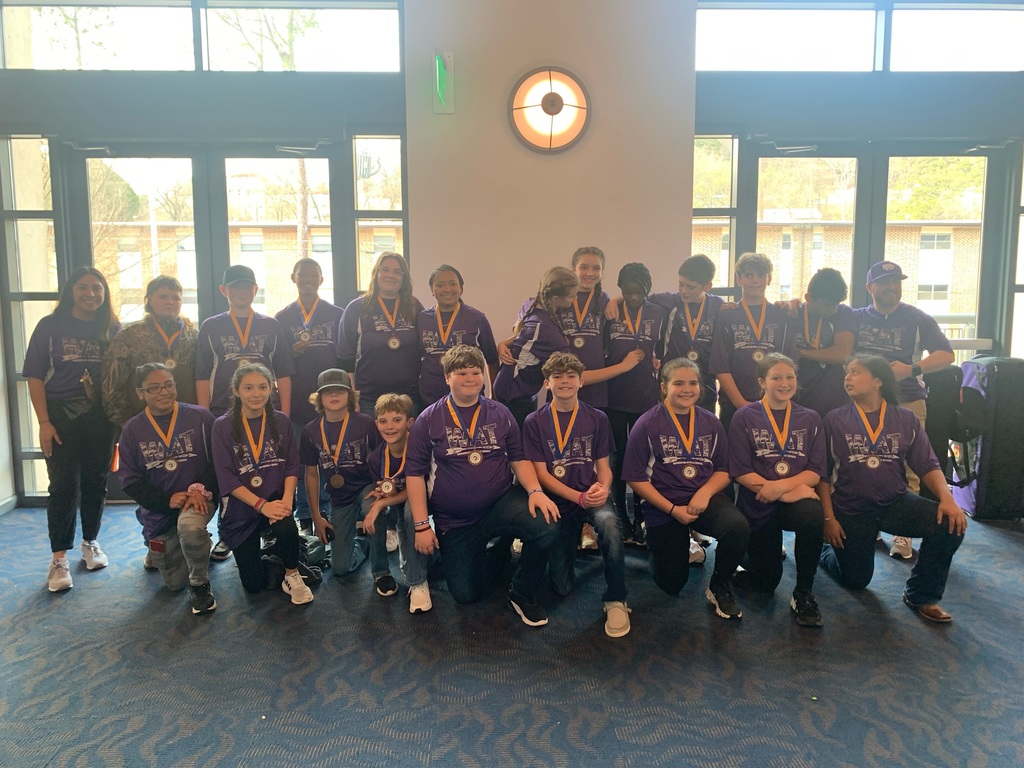 To order your students yearbook follow these steps carefully! Go to
https://order.remembermeyearbooks.com/
Enter your access key: V38QJWY4VH. Enter your students details and choose your quantity. Proceed with checkout and place your order. After placing your order, you will receive an email confirmation.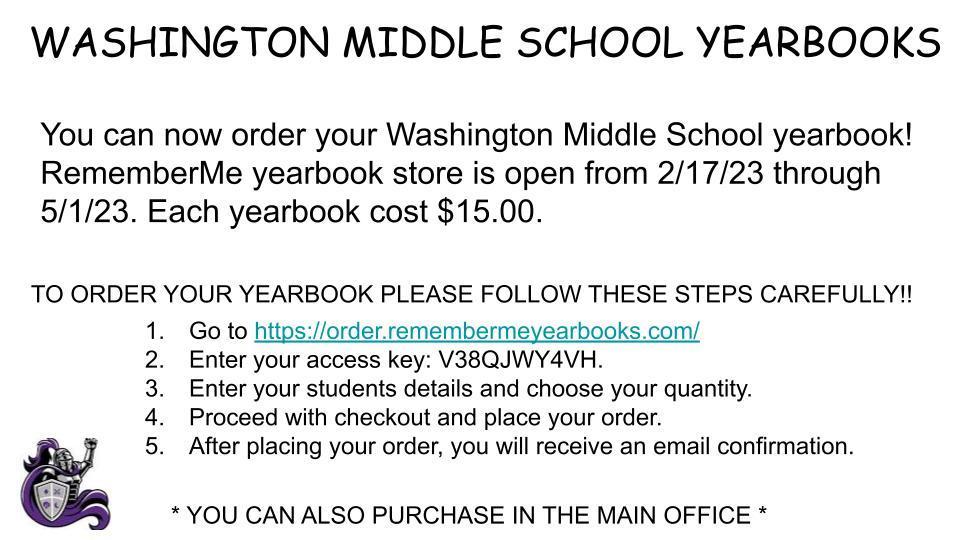 On Saturday February 18th, Washington Middle school's 5th and 6th grade made their way down to Benton, LA to take part in the Cupid Classic. This meet held teams from Texas, Louisiana and us (El Dorado)! The 5th grade team came up short with their first loss of the season with a score of 3009. This placed them in 2nd just behind Benton's own Intermediate School team with a score of 3086. Individual rankings for Elementary are as follows: Zane Walker was the top boy shooter for WMS with a score of 271. This placed him 4th overall for Elementary Boys. Abby Knighton had her highest score of the year shooting a 267. This was the top shot for girls on WMS's Elementary team and placed her 2nd overall for Elementary girls. The 6th grade team increased on their score from Regionals going from a score of 3006 to 3074. Avery Warren lead our team overall with a score of 270. That score placed Avery at 8th for middle school girls. Easton Hicks lead the boys with a personal best 269. That score placed Easton 9th overall for Middle School Boys. "I'd like to say I'm extremely proud of both teams. I know we have been shooting a lot lately and they never seem to take the easy way out. They enjoy going to practice and take pride on their performances. That's all I can ask for. I'd like to brag on two young ladies, Diana Rojo and Anastacia Seymour. These young ladies also hit PRs this weekend. It's good for them to see that hard work pay off. Diana was able to be in the top 12 and I know that meant a lot to her. Now we start preparing for the Arkansas State Tournament on March 3rd." - Coach Ethan Kelton You can find more information about scores on the NASP Tournaments website. Follow the link below. NASP Tournaments nasptournaments.org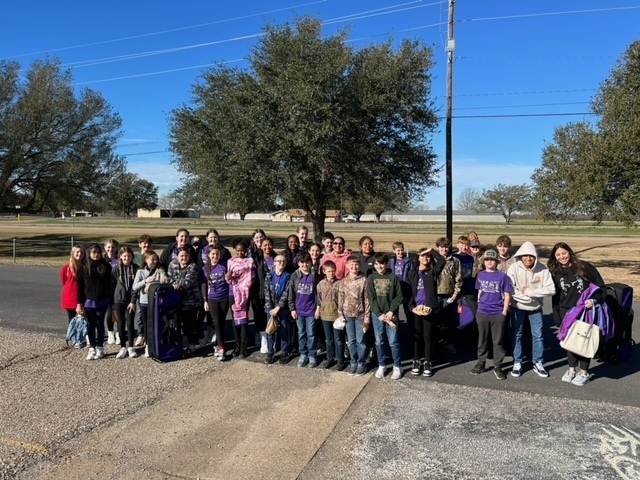 Students in Ms. Braswell's AO class were each given 1 index card and a pair of scissors. Their task was to see if they could step through an index card. She showed all of the kids by the time they left how to successfully do it but these students figured it out on their own.