El Dorado students have a busy week next week with several activities planned. Along with being the last week of the summer meal program, students can participate in academic, athletic, and informative activities.
ACT Bootcamp will take place at EHS Monday through Friday from 8:30am - 12:30pm each day. Students are asked to arrive at 8:15am on Monday to check-in. To pre-register, CLICK HERE TO COMPLETE THE FORM.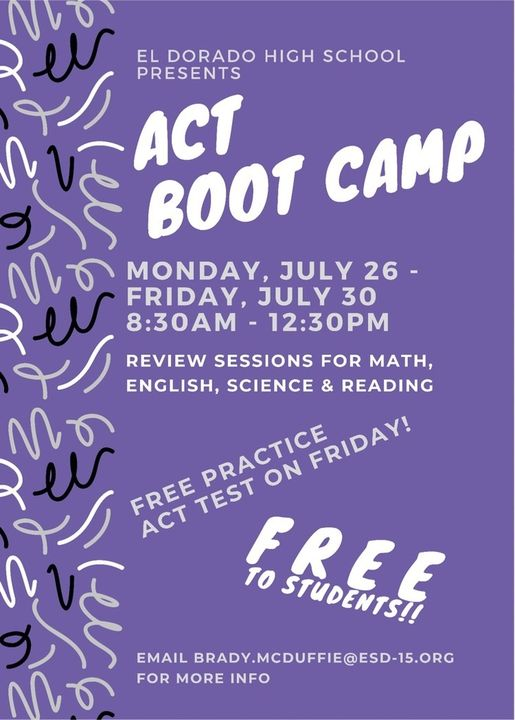 Wildcat Football will host a Kids Camp open to all students in the community entering kindergarten through 6th grade. The camp is Monday and Tuesday from 1pm - 4pm. For more information and to register, CLICK ON THIS LINK.
Students entering ninth grade at EHS are encouraged to attend Freshmen Bootcamp on either Tuesday or Thursday from 12pm - 2pm. Lunch is included. To register, CLICK THIS LINK.