TRANSPORTATION DEPARTMENT
Tim Zylks
Transportation & Student Services Director
(870) 864-5006
tzylks@esd-15.org
DEBRA LUDWIG
Transportation & Maintenance Secretary
(870) 864-5006
dludwig@esd-15.org
(Must be logged in to your school Google account to access)
Please complete the Bus Reservation Form if you need transportation for field trips. Forms should be completed 30 days in advance for out of town trips and 10 days in advance for in town trips. A Student Trip List needs to be turned in to the Transportation Office 48 hours in advance of the trip.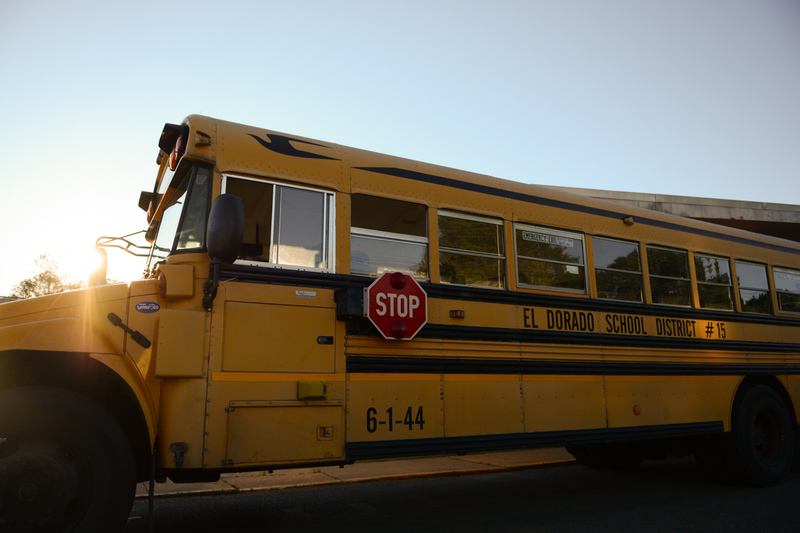 Our Transportation Department provides safe travel to get our students to school and back home each day. Each child who rides a school bus to and from school will need to have a bus slip. Please consult the Bus Procedures for more information on obtaining a bus slip and what students should know about riding the bus. Bus routes are also available for your reference.
Please consult our District Health Handbook for information on transportation services for students with special needs. If you have any issue with student transportation, please contact our Transportation Department at (870) 864-5006.
Be sure to check out these Bus Safety Tips if your child rides the bus each day.
BUS PROCEDURES: HOW TO GET A BUS SLIP
Each child who rides a bus to and from school will need a bus slip. Children are allowed on the bus without a bus slip the first five days of school. The child will get a bus slip from the bus driver. Parents will need to fill out the slip and have the child return it to the bus driver no later than August 24th.
Beginning August 24th children will not be allowed on the bus without a bus slip. Children may only have one bus route and one bus stop.
If a child does not ride the bus the first five days of school a parent will need to go to the child's school beginning August 24th to get a bus slip. Bus slips are not done at the schools until August 24th.
If you have questions about your child's bus route you may call the transportation office beginning August 9th to check on the route number. 870-864-5006 option #1
Click here to see the Bus Routes for 2021-22. Please note that the bus route number will be located on the bus sides, front and back as a white number on a purple background. The route number is not the same as the bus number.