Got the spring break blues? Peak ahead to the 2023-2024 calendar and start planning for next year!
https://5il.co/1qtkb

El Dorado High School Chamber Orchestra earned a 2nd division excellent rating on stage and a 1st division superior rating in sight reading at Region III Concert Assessment in Magnolia on March 14th. They have qualified to compete at the State Concert Assessment in April!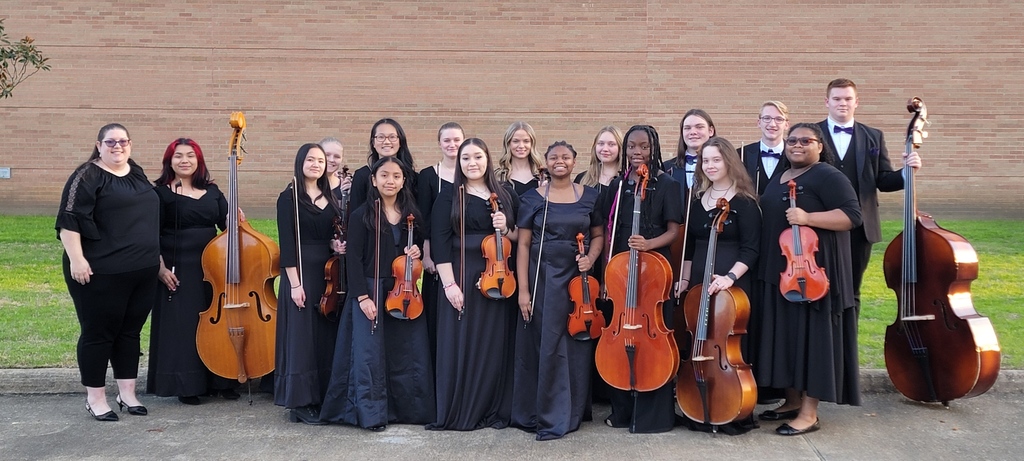 The WOLF Program is up and running at EHS! WOLF is a collaborative program between school districts and Arkansas Rehabilitation Services to provide opportunities for work-based learning. Students at EHS have a coffee cart, and this spring, they have worked with Kim Newman, ESD Director of Food Services, to run the Cat Bites Food Truck once a month. On February 17th, students held the first food truck event at EHS, where they served charcuterie boxes. They also attended an event at the El Dorado Conference Center on March 3rd and were at BJHS last Friday. We are so proud of them! Photo: • In front of the truck: Zach Forrest, Mr. Roy, Jacoby Matthews, Will Colvin, Travarious Johnson, Devin Gusby, Skyler Vincent, Kariah Bass • In the window: Austin Allen, Carmillo Johnson, Jonathan Goodwin Advisors: Kristi Miller and Amber Emery

Students in Mr. Holland's Bear Extension Program at Yocum Elementary recently worked on research and rhetoric, including creating a video where they presented their findings. The class came together for a special viewing of their video with their family and Yocum staff members. To view their video, visit
https://bit.ly/YocumBearsResearchVideo23
. Back Row: Jada Stewart, Leah long, Jonathan Holland, Kemar Boswell, Emory Naqvi Middle: MacKenzie Bridges, Dallin Freeman, Aiden Flowers, Natalia Rios Front: Jojo Nguyen, Lanie Miller, Logan Brown, Francisco Jimenez, Mariah Johnson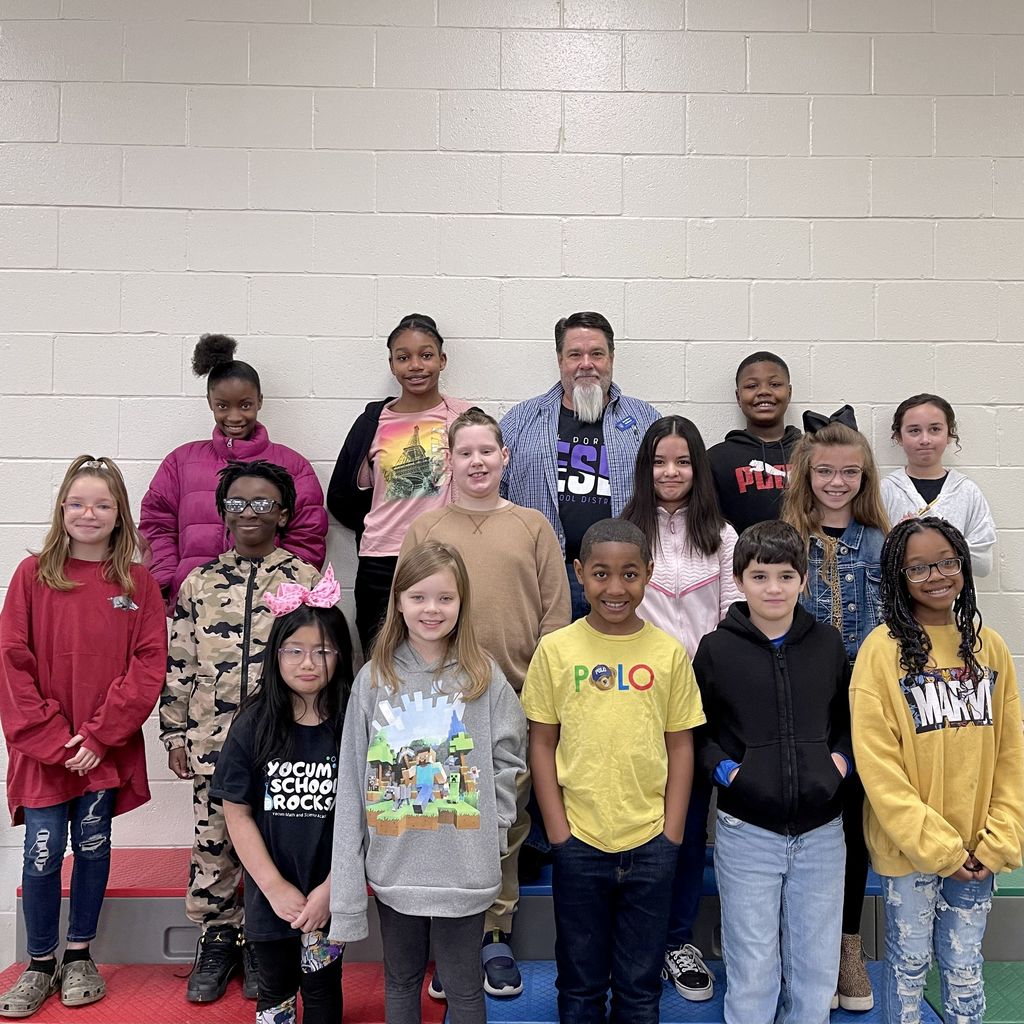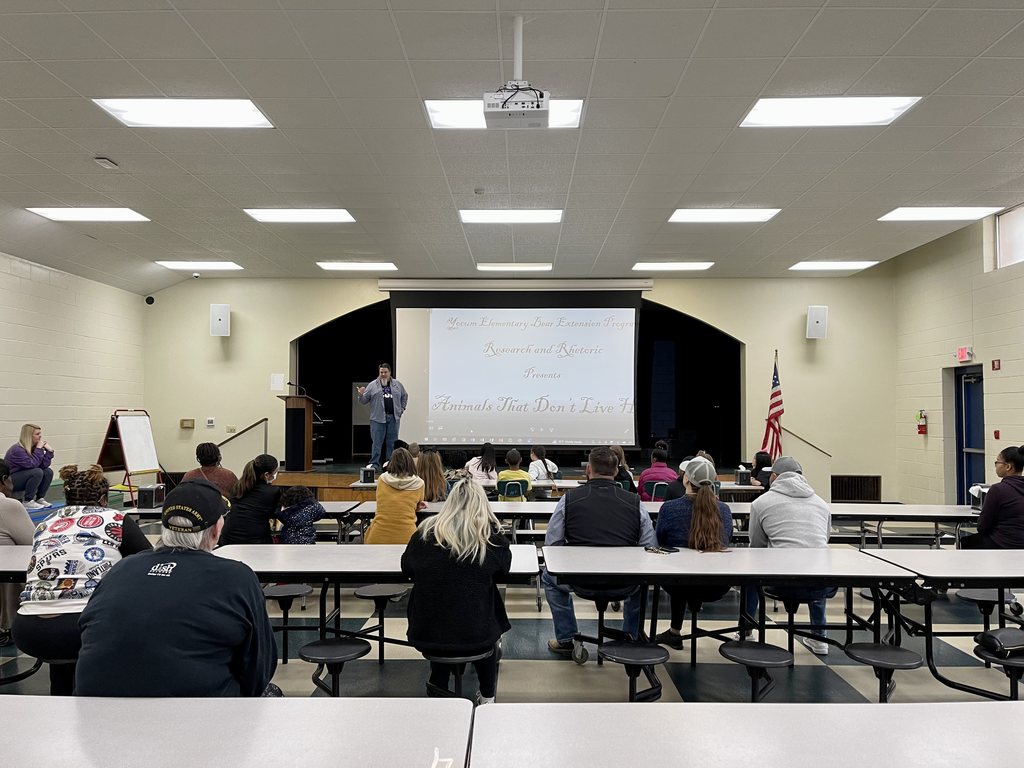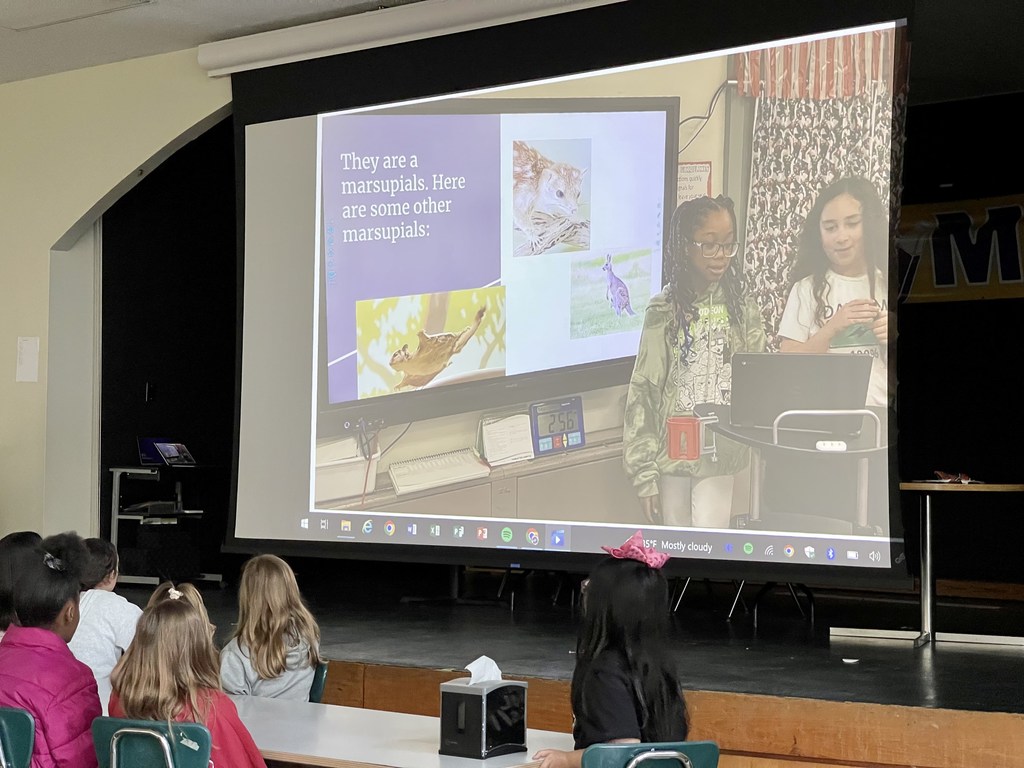 Barton Junior High Advanced String Orchestra earned a 1st division superior rating on stage and a 1st division superior rating in sight reading at the Region III Concert Assessment in Magnolia on March 15th. They are now an Arkansas Sweepstakes Orchestra, which is the highest honor given to a junior high program!

REMINDER: The Salvation Army is providing free sack lunches to school children during spring break this week! For more information, call 870.863.4830.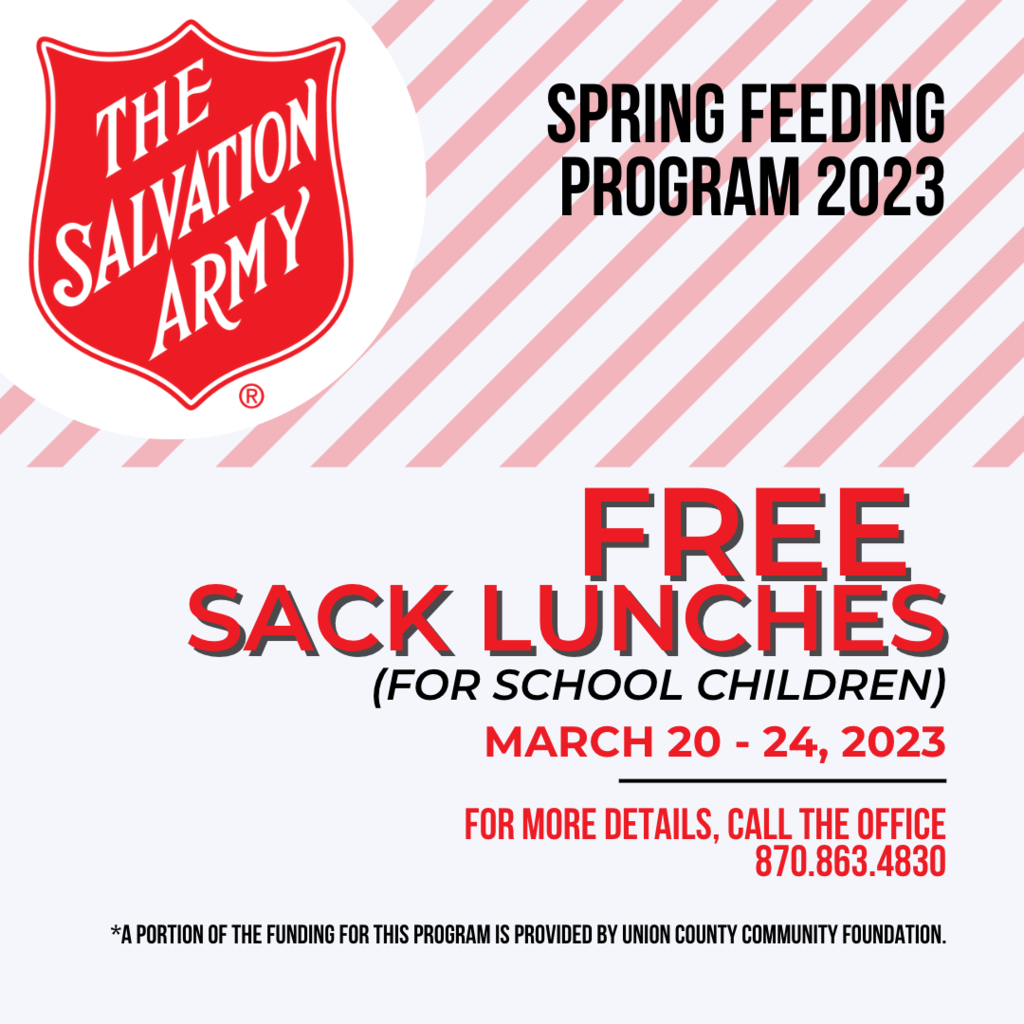 REMINDER: The deadline to complete this survey is TODAY! The El Dorado School District is seeking feedback from various stakeholders who have insight into the effects of family and parent engagement on the success of our students. Feedback will be used to form the district's annual Family and Parent Engagement Plan. The deadline to complete this form is March 17, 2023. El Distrito Escolar de El Dorado está buscando comentarios de varias partes interesadas que tienen una idea de los efectos de la participación de la familia y los padres en el éxito de nuestros estudiantes. Los comentarios se utilizarán para formar el Plan anual de Participación de la Familia y los Padres del distrito. La fecha límite para completar este formulario es el 17 de marzo de 2023.
https://bit.ly/ESDPFESurvey23

Happy St. Patrick's Day! Remember to wear your green AND pick up your kids at 2:25pm for early dismissal this afternoon!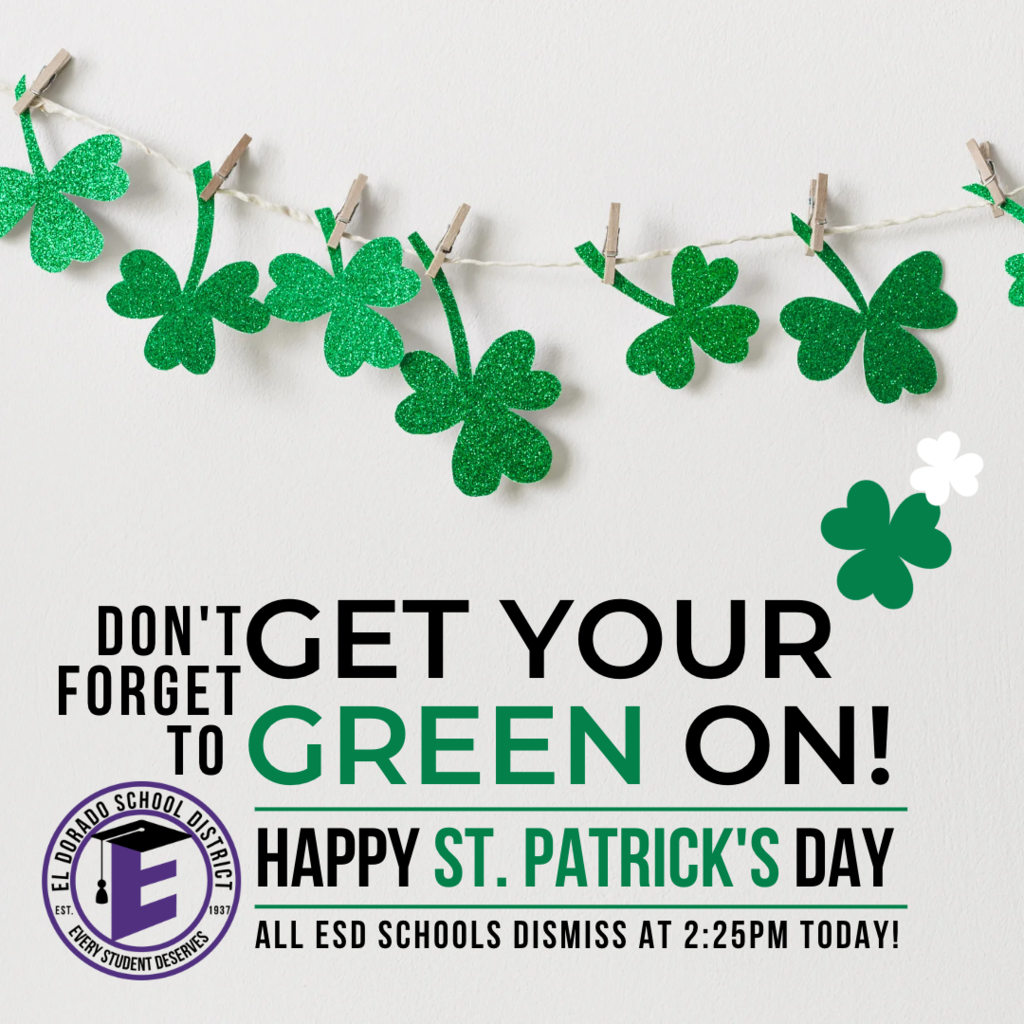 Did you miss the March newsletter this week due to the ESD email glitch? Have no fear! You can still access the newsletter by clicking this link:
https://www.smore.com/pwhke
!

Note: We were made aware of a glitch in the ESD email system Monday afternoon and have been actively working to correct the issue. Currently, esd-15.org emails are back up and able to send and receive messages. If you have tried to reach an ESD employee in the last few days, we ask that you send your email again. We apologize for the inconvenience, and thank you for your understanding!

BJHS Principal Michelle Henry and Assistant Principal Andria Gleghorn visited with WMS 6th graders this morning to discuss what to expect at BJHS next year, including classes, electives, activities, and expectations. Hard to believe, but it's already that time...time to start planning for the 2023-2024 school year! ESD is unique in that we involve our students and parents in the planning of student schedules for grades 5th-11th grade. Those conferences are right after Spring Break, so mark those calendars! CATS Conferences - March 30 Knights Conferences - April 4 Kittens Conferences April 6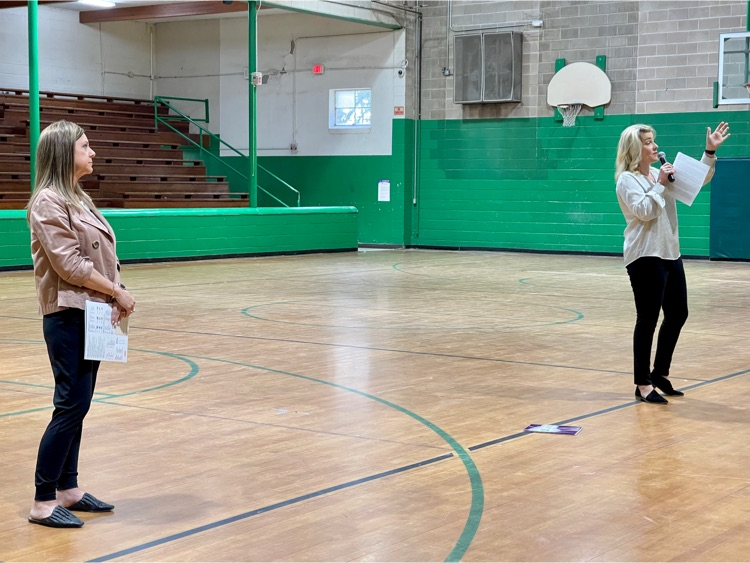 It's almost preschool enrollment time! SCSC Retta Brown PreK begins its open registration on April 14th. For more information, see the flyer or contact them at the numbers below: Alicia Neely | 870.833.0248 Suzanne Reynolds | 870.833.0212 Kinetra Swift | 870.833.0223

Reminder: All ESD schools dismiss at 2:25pm THIS Friday, March 17th!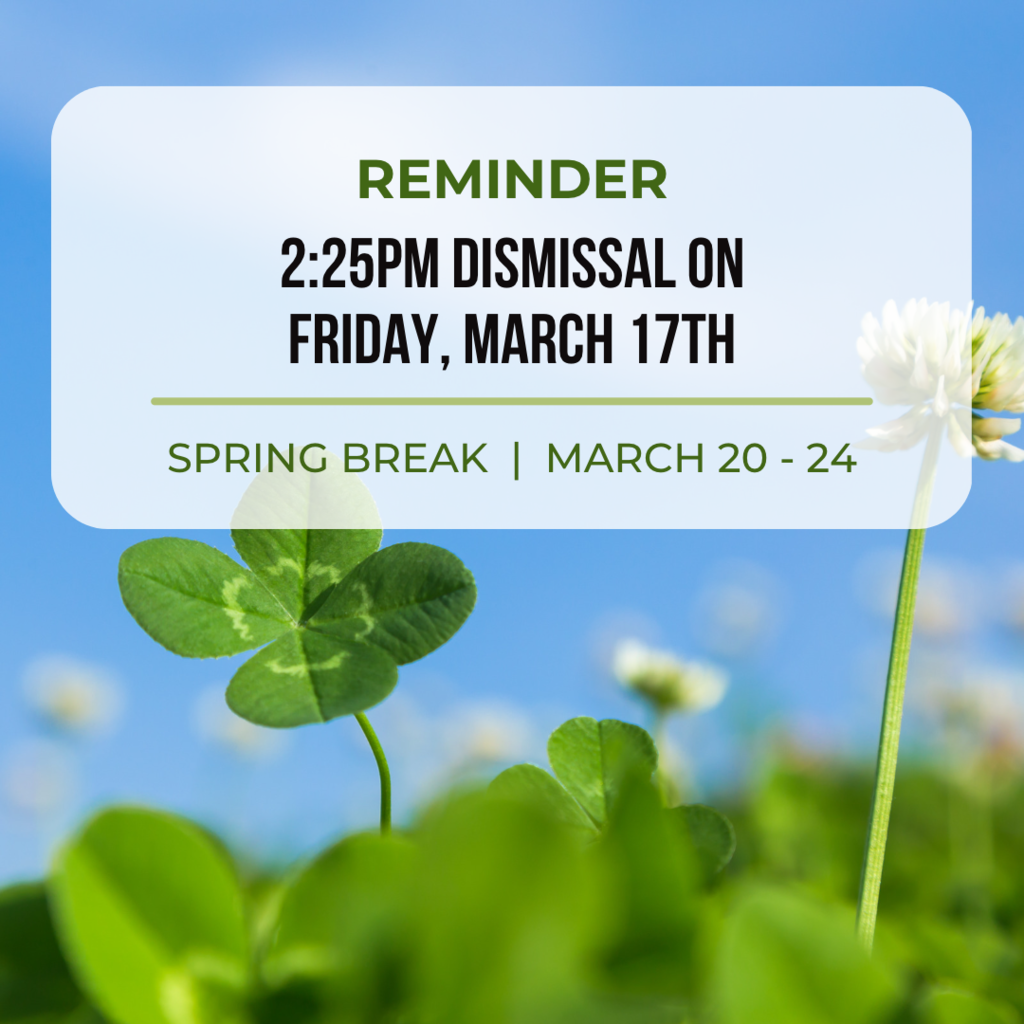 Do you have a child who will turn 5 before August 1, 2023? If so, it's time to prepare for kindergarten registration. To learn more, visit our website today! ¿Tiene un hijo que cumplirá 5 años antes del 1 de agosto de 2023? Si es así, es hora de prepararse para la inscripción al jardín de infantes. Para obtener más información, visite nuestro sitio web hoy!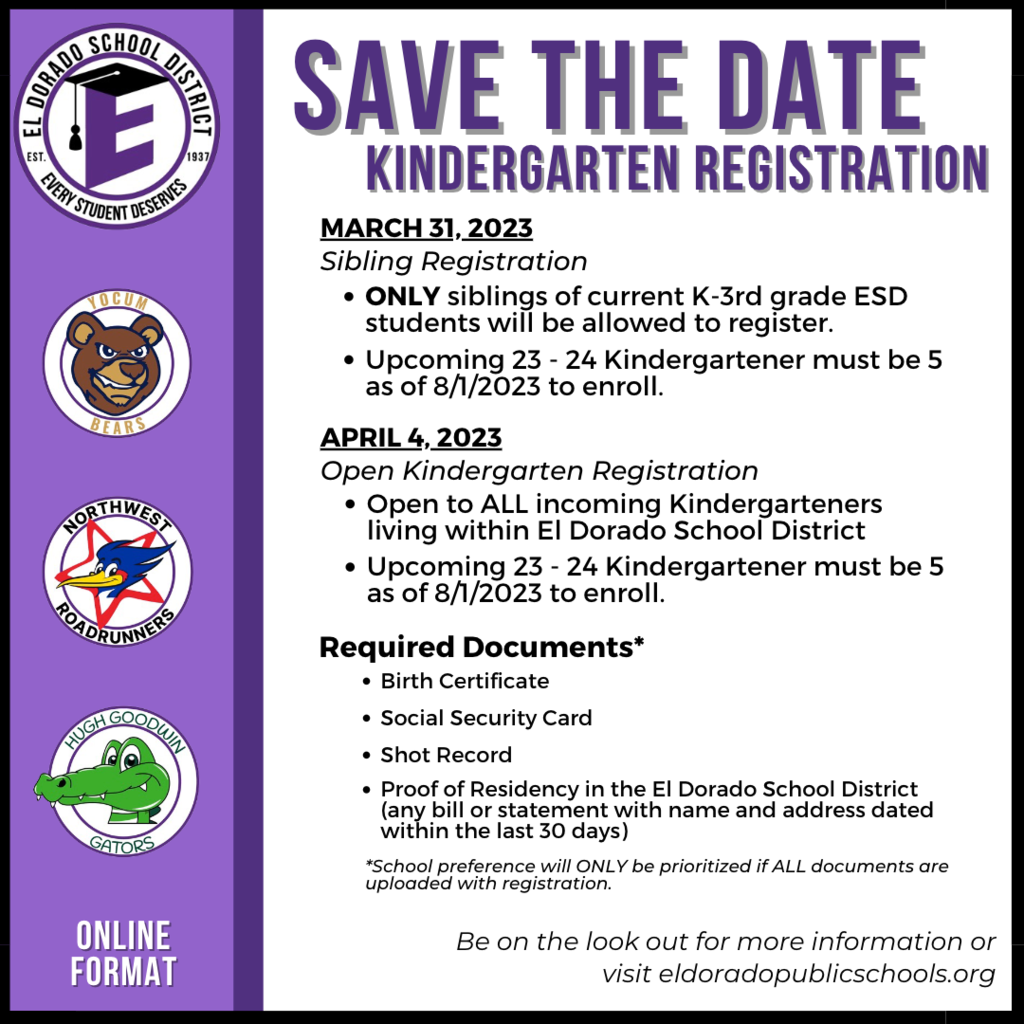 • MEET THE COACH • You're invited to meet Chris Hill, the new Head Football Coach for the El Dorado Wildcats! First Financial Bank (300 East Peach St.) is hosting a Meet & Greet on Monday, March 27th from 3:30pm - 5:30pm. Join us as we welcome Coach Hill to El Dorado!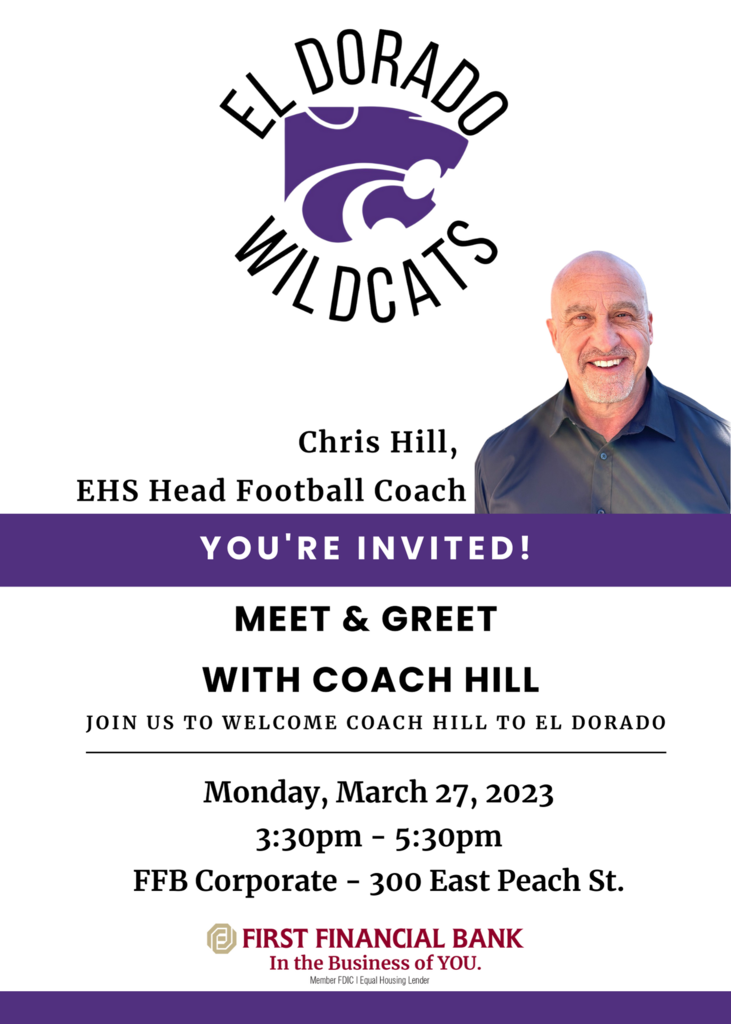 Tonight's Accelerated Reading Lab has been rescheduled for Thursday, March 16th from 4pm - 6pm at Hugh Goodwin Elementary.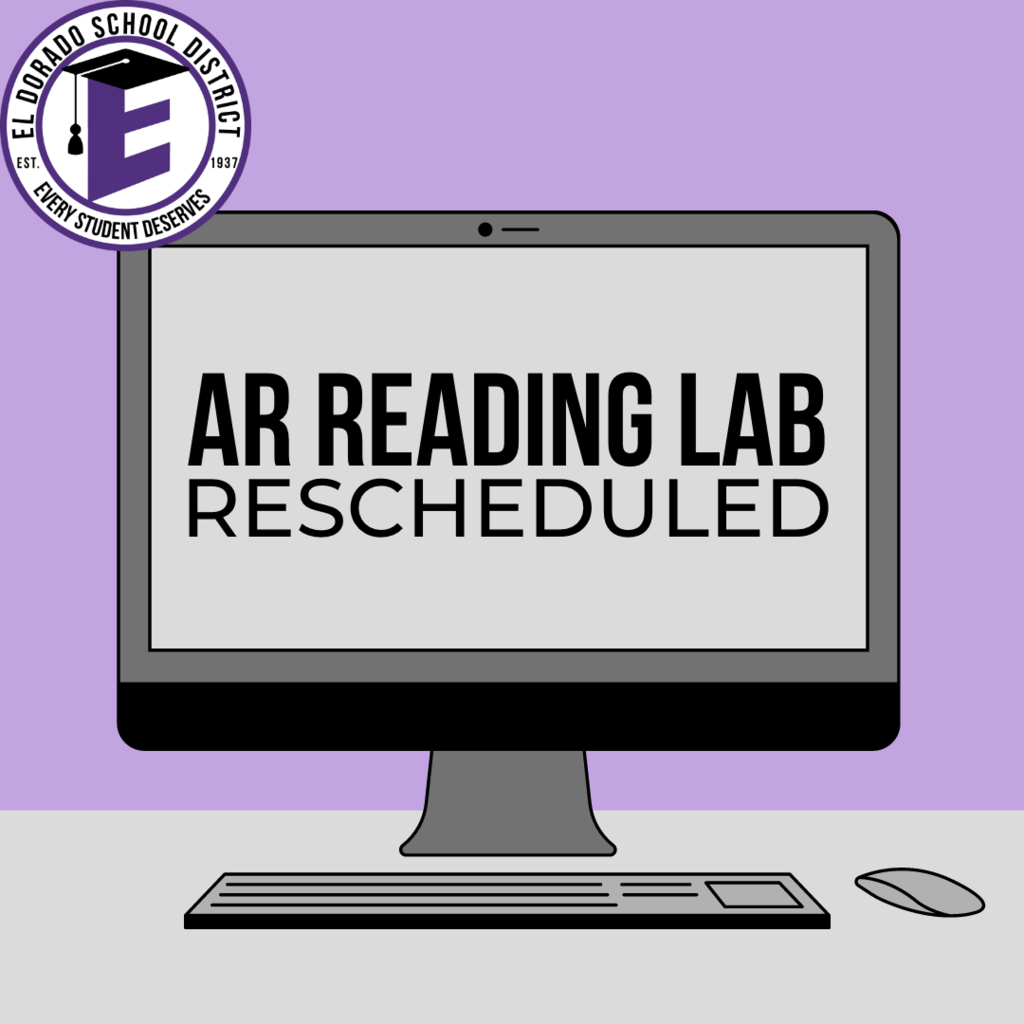 The Salvation Army is offering free sack lunches to school-aged children during SPRING BREAK from March 20th - March 24th! For more information, call 870.863.4830.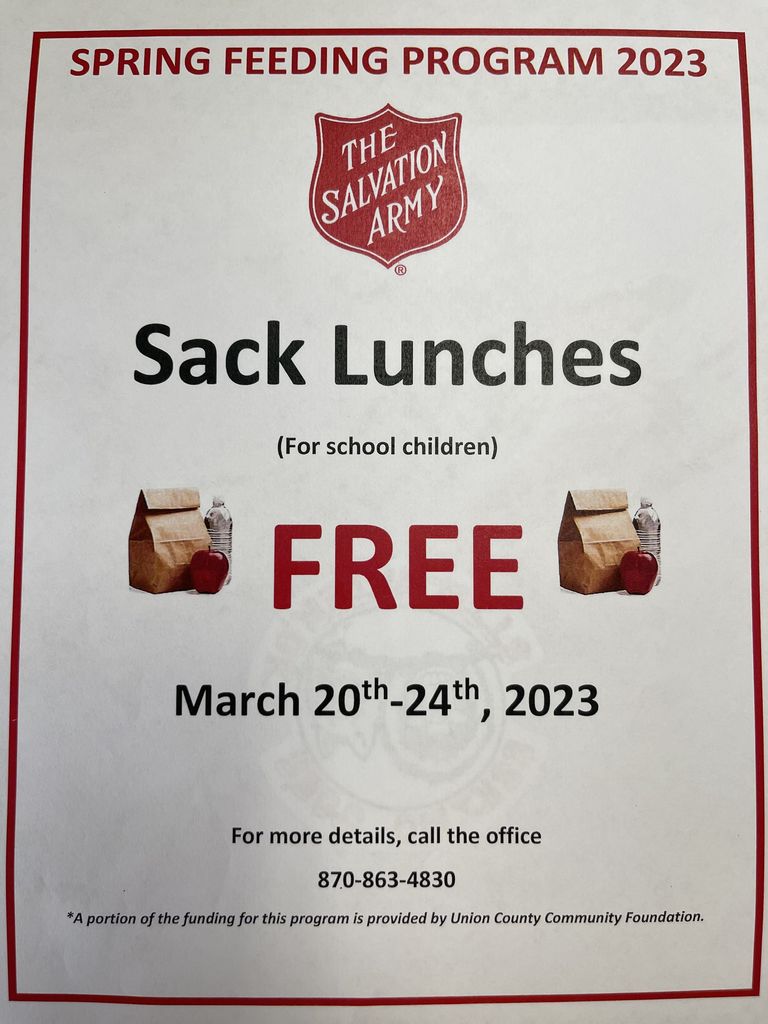 It's time to change those clocks! Remember that we spring forward tonight for Daylight Savings Time!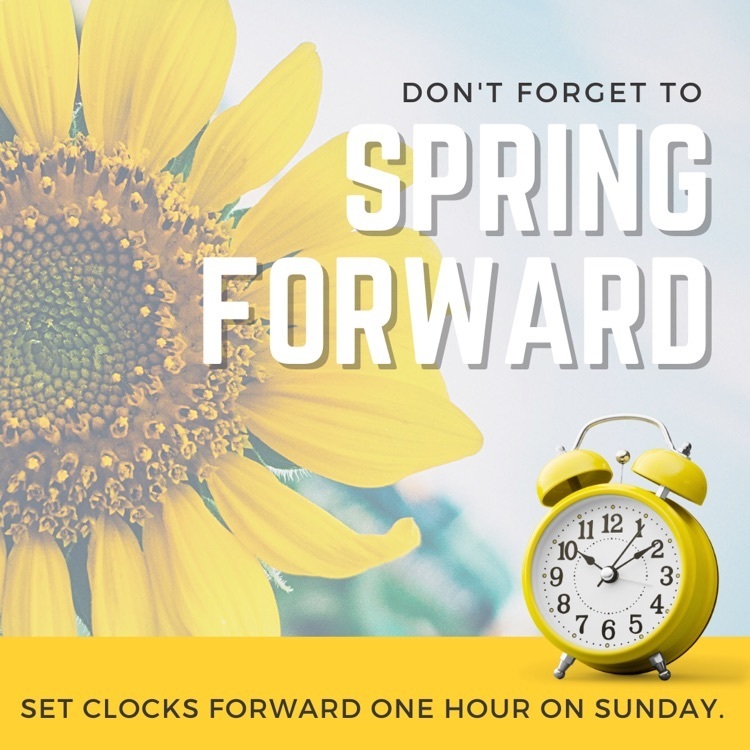 Our final group for #CSEW is our wellness staff! Our occupational, physical, and speech therapists, as well as our Wildcat Wellness Center staff, are committed to providing excellent care for our students and staff. Our therapists work alongside teachers and parents to help students reach their goals. The Wildcat Wellness Center provides a variety of services for our community. ESD is appreciative of them all! No matter what the position, each person plays an important role in our district! We are thankful for all our Classified School Employees*! #CSEW #EveryStudentDeserves *While every attempt was made to photograph all classified employees, some were not available or chose not to participate. Whether or not they are photographed, we are grateful for their dedication and commitment to ESD!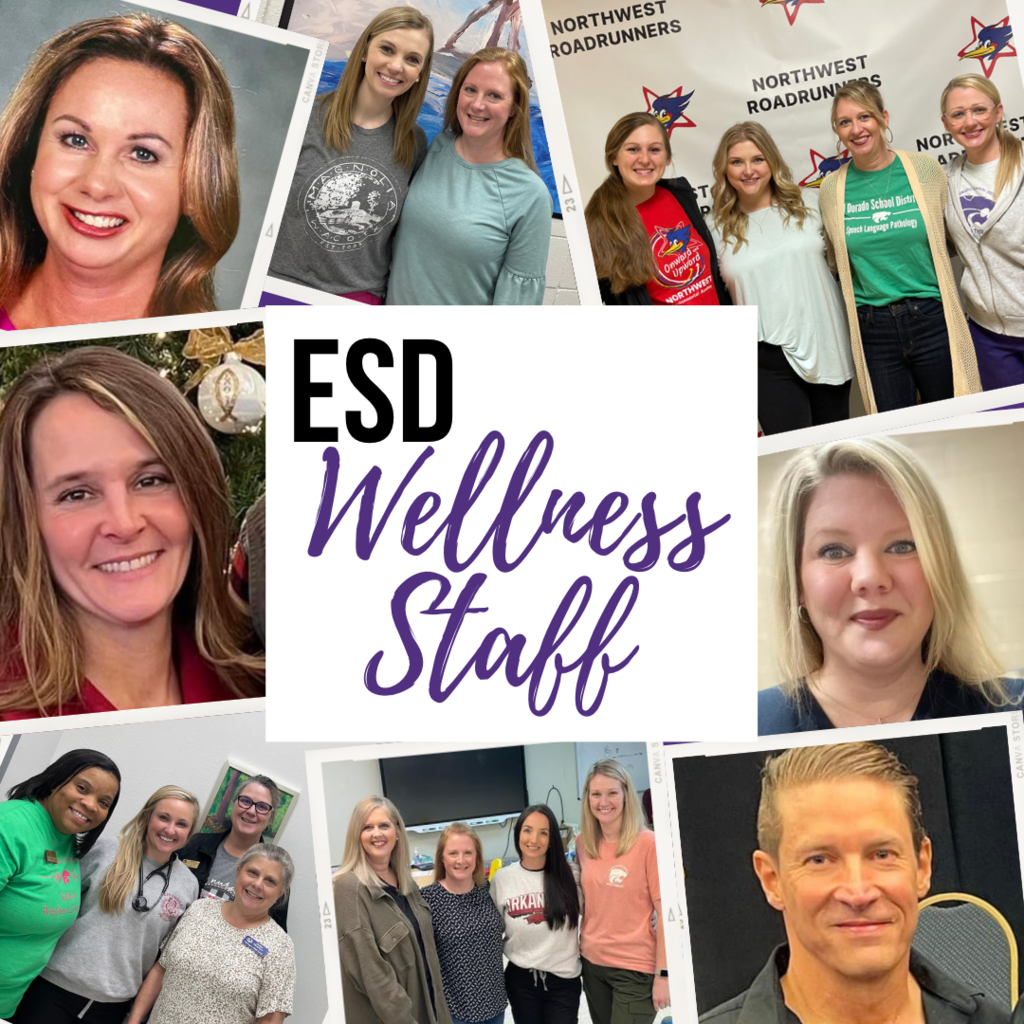 Our custodians work each day to keep our schools welcoming, safe, and clean! Their work is often in the background, but if it wasn't for them, our schools would not run as smoothly as they do. Thank you to each of our custodians for their dedication to keeping our schools in the best shape possible! #CSEW #EveryStudentDeserves