Stop by Old City Park today from 10am-12pm to visit the Cat Bites Food Truck! Grab and go bags are available.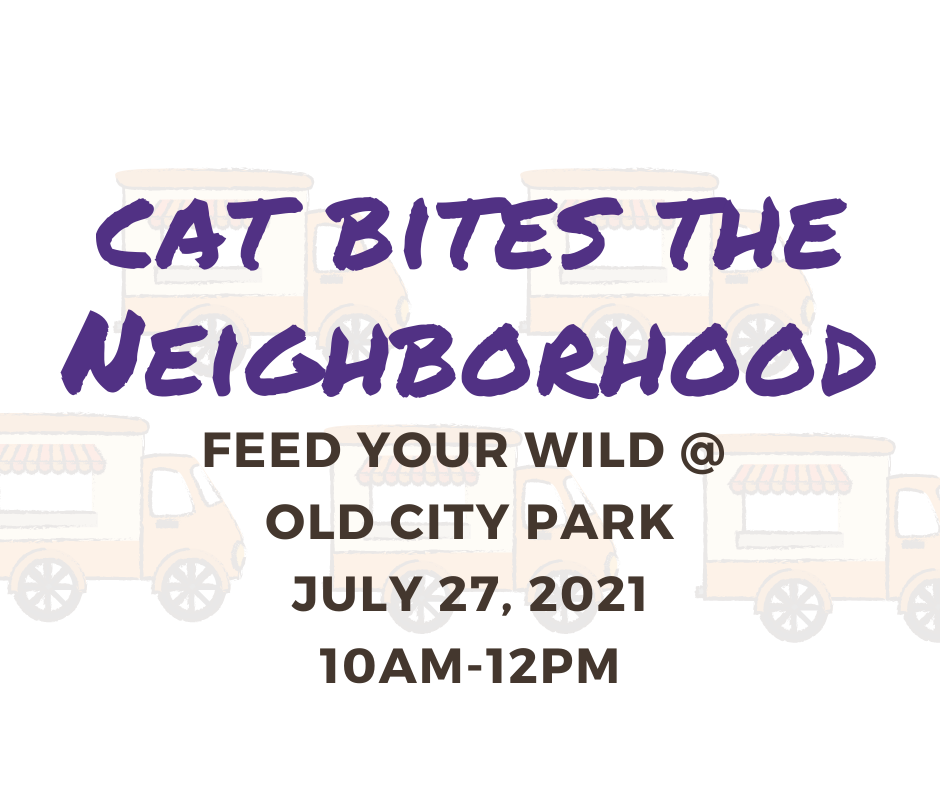 The El Dorado Athletic Department has free pallets to give away. They can be picked up on the visitor's side of the stadium Tuesday, July 27 or Thursday, July 29 from 8am-4pm.

This is the last week of our free summer meal program. The food truck will be at Old City Park on Tuesday from 10am-12pm and Hillsboro Townhouse Apartments on Thursday from 10am-12pm.
ESD is accepting applications for the Wildcat Online Academy for the upcoming school year for student entering kindergarten through 4th grade. The deadline to apply has been extended to August 1st. For more information, visit
www.eldoradopublicschools.org
.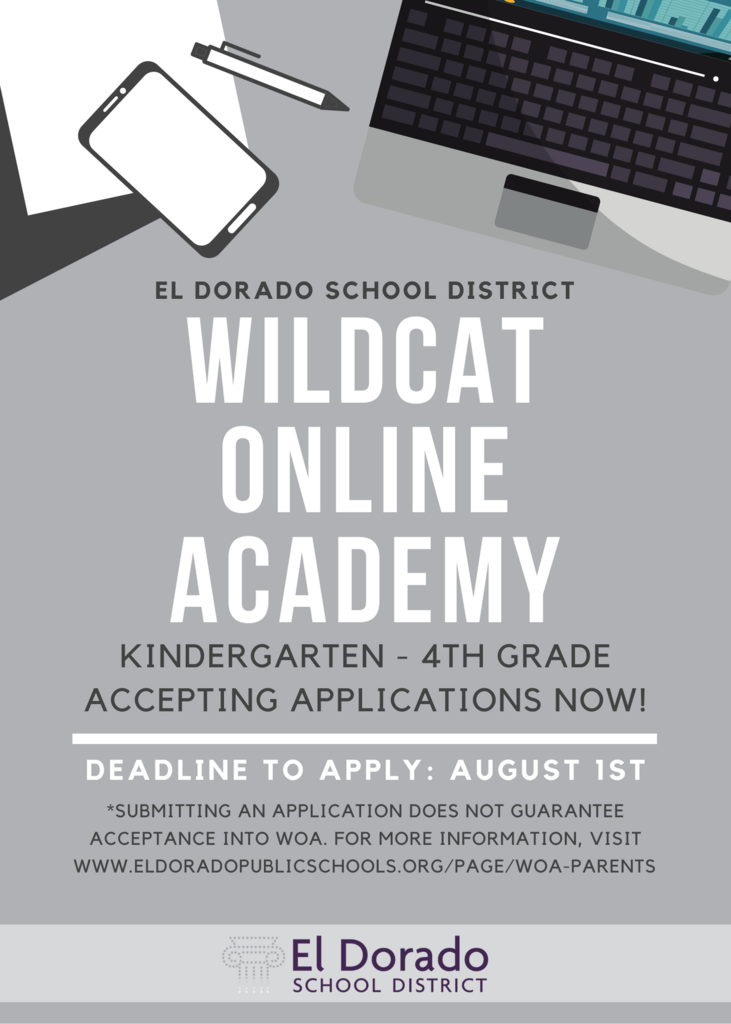 School supplies will be provided free to students in grades K-4 again this school year. The supplies will be given to teachers to distribute to students as they are needed in the classroom.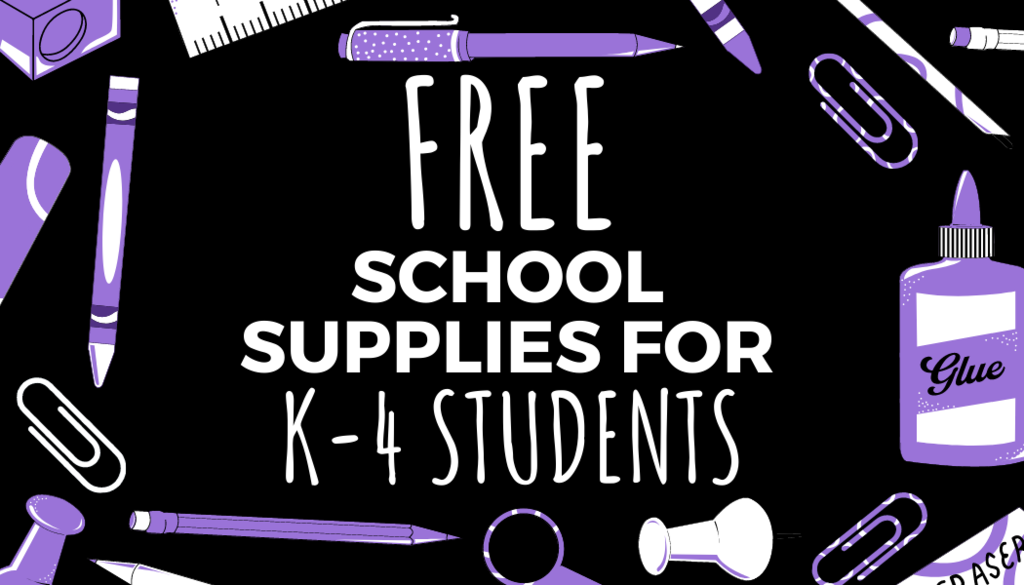 Feed your wild at Mellor Park today from 10am-12pm! Grab and go bags are available. If you miss the food truck, you can also pick up grab and go bags in the Westside neighborhood behind Chick-A-Dilly from 11:30-12:30pm.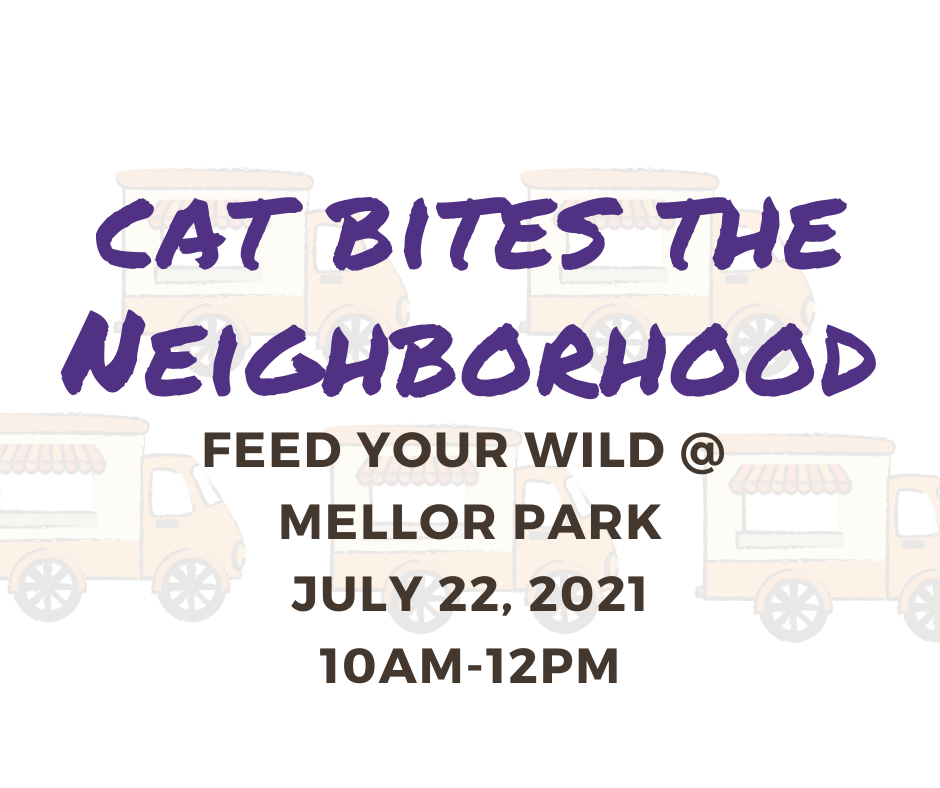 EHS is hosting a FREE ACT Boot Camp for students next week, Monday, July 26 - Friday, July 30, from 8:30am -12:30pm. On Friday, students will take a practice ACT test! Contact Mrs. McDuffie if you have questions at
Brady.McDuffie@esd-15.org
.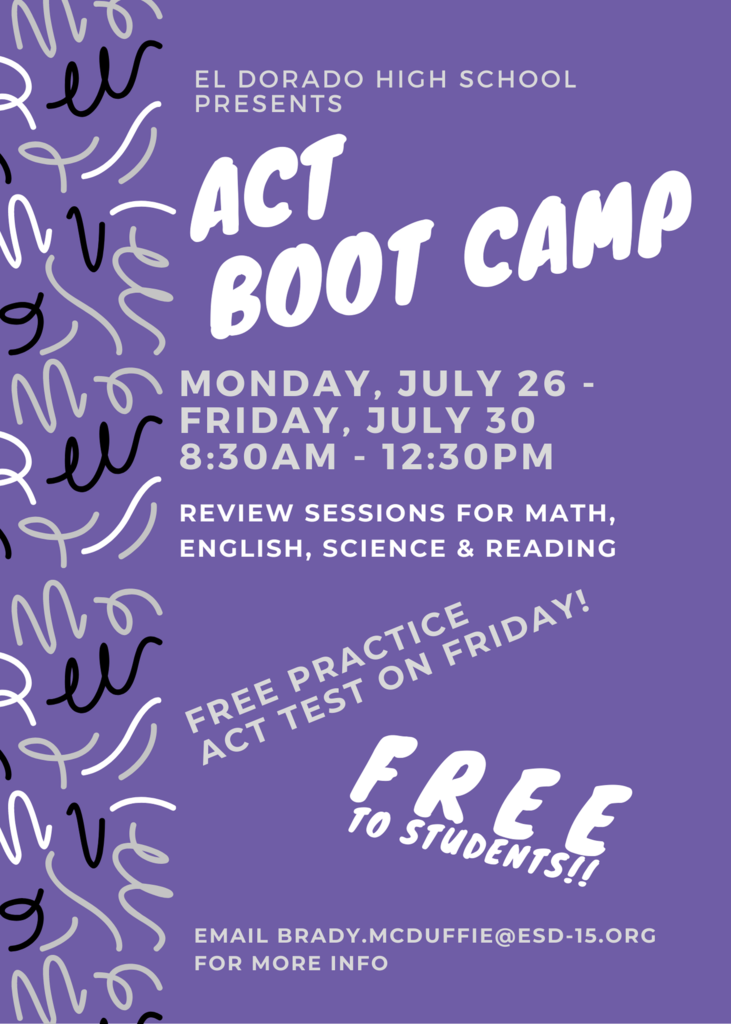 A printable copy of the 2021-2022 school calendar can be found on our website under the Parents tab and under the Students tab. Visit
www.eldoradopublicschools.org
to print your copy today.
The Cat Bites food truck is traveling to Crown Ridge Apartments/Country Club Terrace today from 10am-12pm. Grab and Go bags will be available.
Freshmen students, if you haven't signed up for the Freshmen Boot Camp at EHS, please do so as soon as possible. All incoming freshmen are encouraged to attend.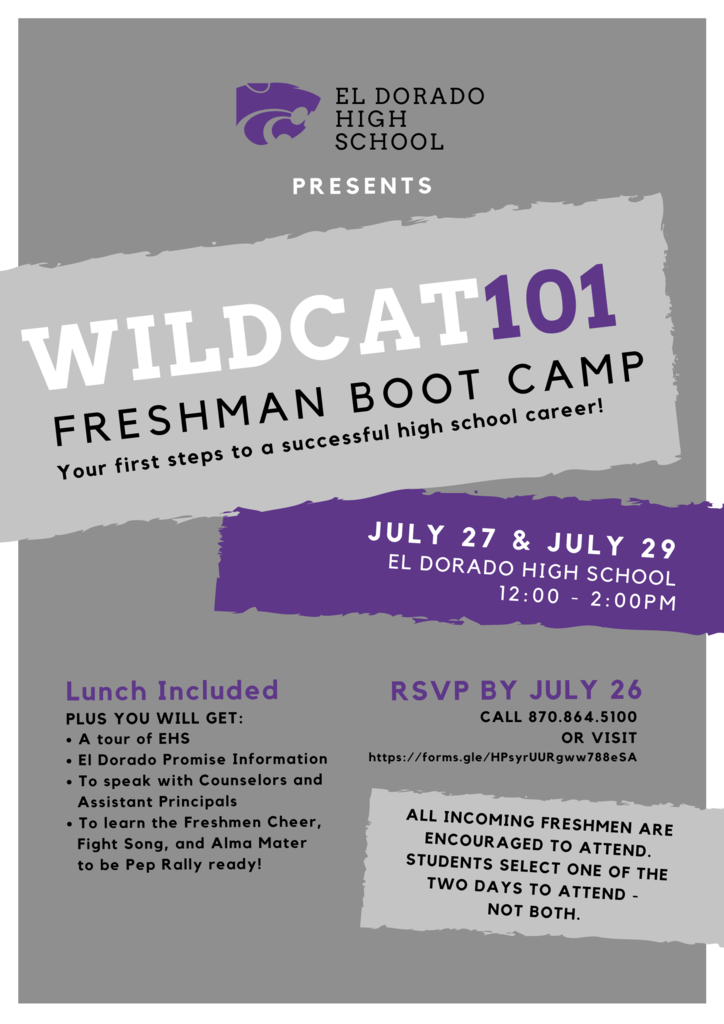 The EHS Book Club meets next Tuesday at the MAD Amp. All EHS students are welcome.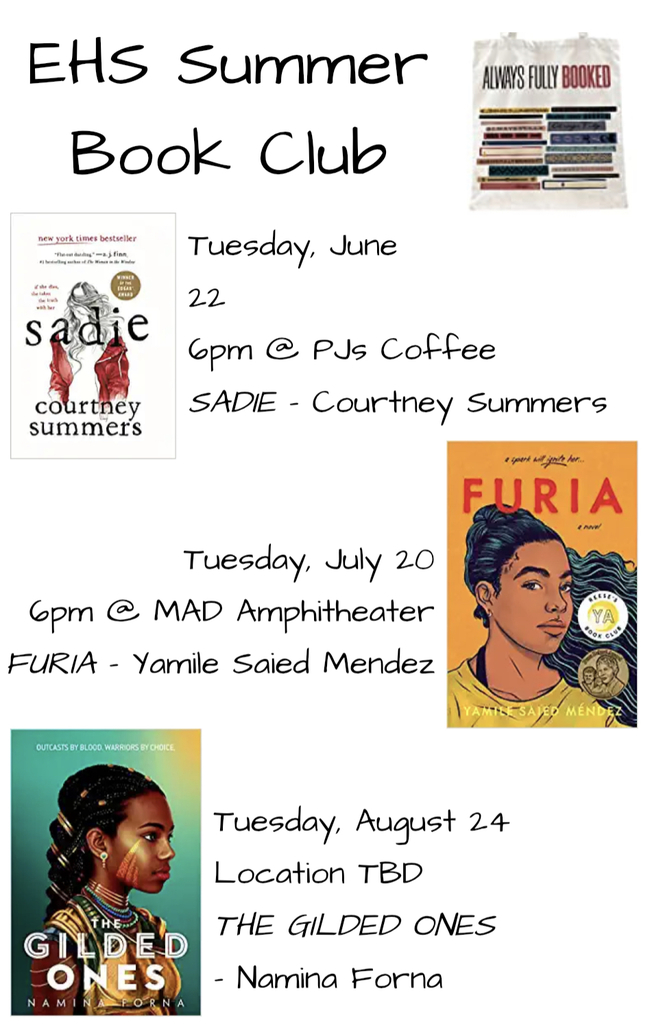 The Cat Bites food truck is traveling to the Wildwood Mobile Home Park today from 10am-12pm. Grab and go bags are available.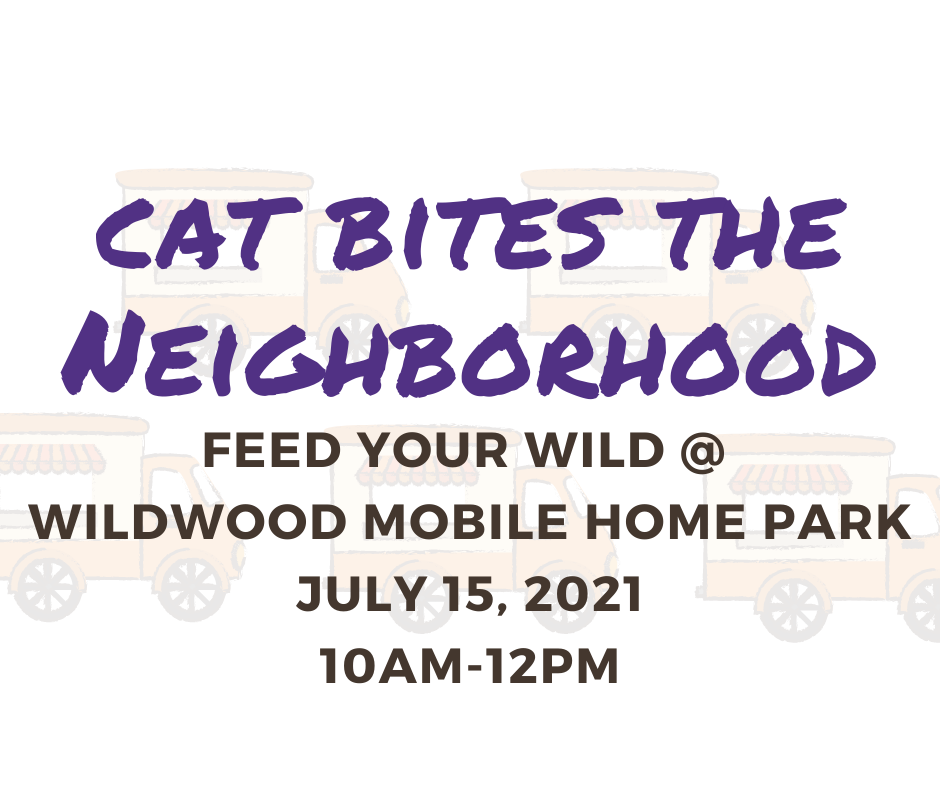 Today is the LAST day to stop by HG and get your AR summer reading completed for grades 1st - 4th! The lab is open from 3pm-6pm!
The Cat Bites food truck is headed to Starlight Baptist Church (1406 Detroit Street) today. You can stop by from 10am - 12pm.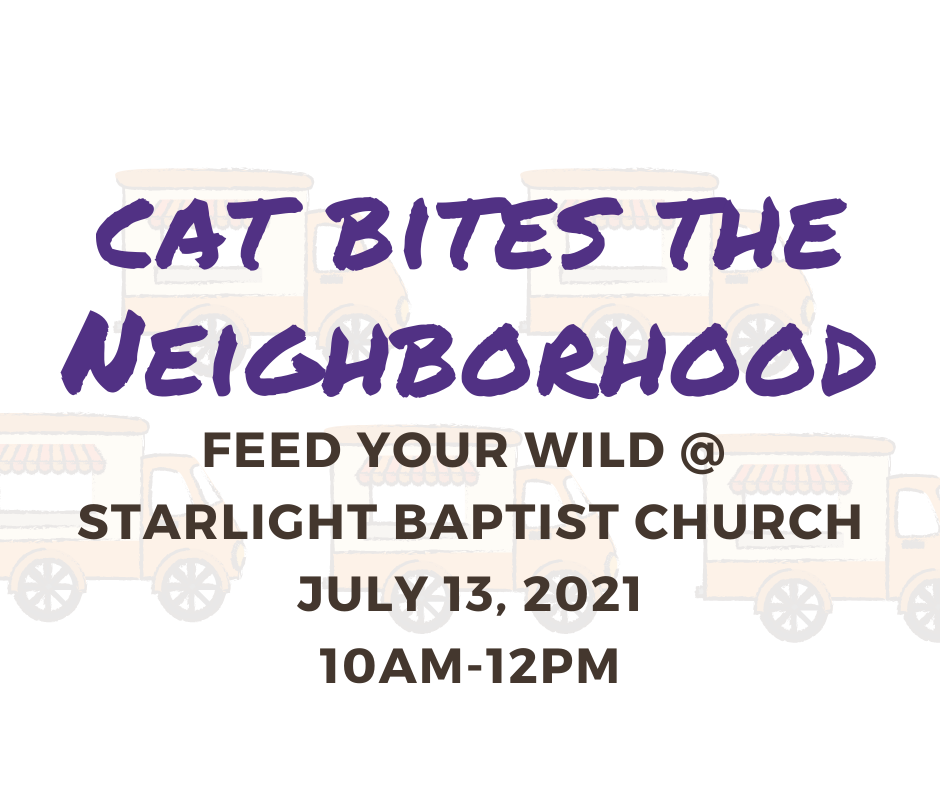 Tonight's board meeting will be held at Central Office. The meeting begins at 6pm.
UAMS is hosting a second mobile vaccination clinic on Thursday, July 15th from 10am-2pm at New Olive Branch Baptist Church. The vaccine is free and open to anyone age 12 and up. For more information, call 501-526-2211.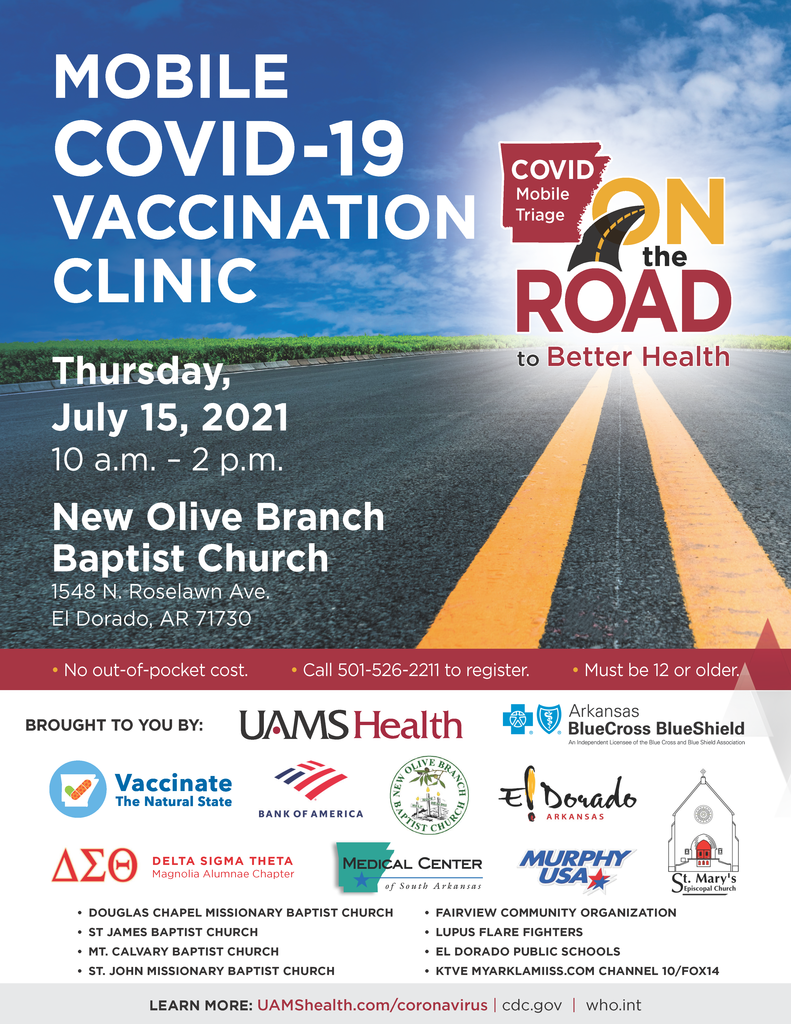 The monthly meeting of the El Dorado School Board will begin at 6pm this evening. Meetings are held at the TAC House and are open to the public.
The El Dorado Football Team is hosting the 12th Annual Wildcat Scramble on August 6th at the El Dorado Golf & Country Club. Thank you to Ideal Construction Company for being the title sponsor for the event.
Students will follow a new school schedule beginning August 17th. School will begin at 7:55am and end at 3:25pm. On Wednesdays, students will dismiss at 2:25pm in order for each individual school to conduct Professional Learning Communities (PLCs). All ESD schools will follow this schedule.
Check out the new Grab & Go locations that will be available Monday-Thursday until July 29th!