Emily Manning, a special education teacher at Barton Junior High School, graduated from Southern Arkansas University with a Bachelor's in General Studies. She went on to pursue her Master's of Arts in Teaching in Special Education at Henderson State University. Ms. Manning currently co-teaches in both 7th and 8th-grade math classes at BJHS. Ms. Manning was destined to be a Mulerider. Her dad played baseball for SAU, and from a young age, she knew she wanted to attend his alma mater. When her time came, she received a golf scholarship solidifying her dream of being a Mulerider. Although Ms. Manning always knew she wanted to attend SAU and thoroughly enjoyed being on the golf team, the friendships she found during her time in Magnolia are what made her college experience so special. "I met my best friend in a math for teachers' class. I may have aggressively encouraged her to be my friend, and 16 years later we are still rocking it! She is now my boss!" Thank you, Ms. Manning, for sharing about SAU! If you are interested in learning more about Southern Arkansas University, visit
https://web.saumag.edu/
.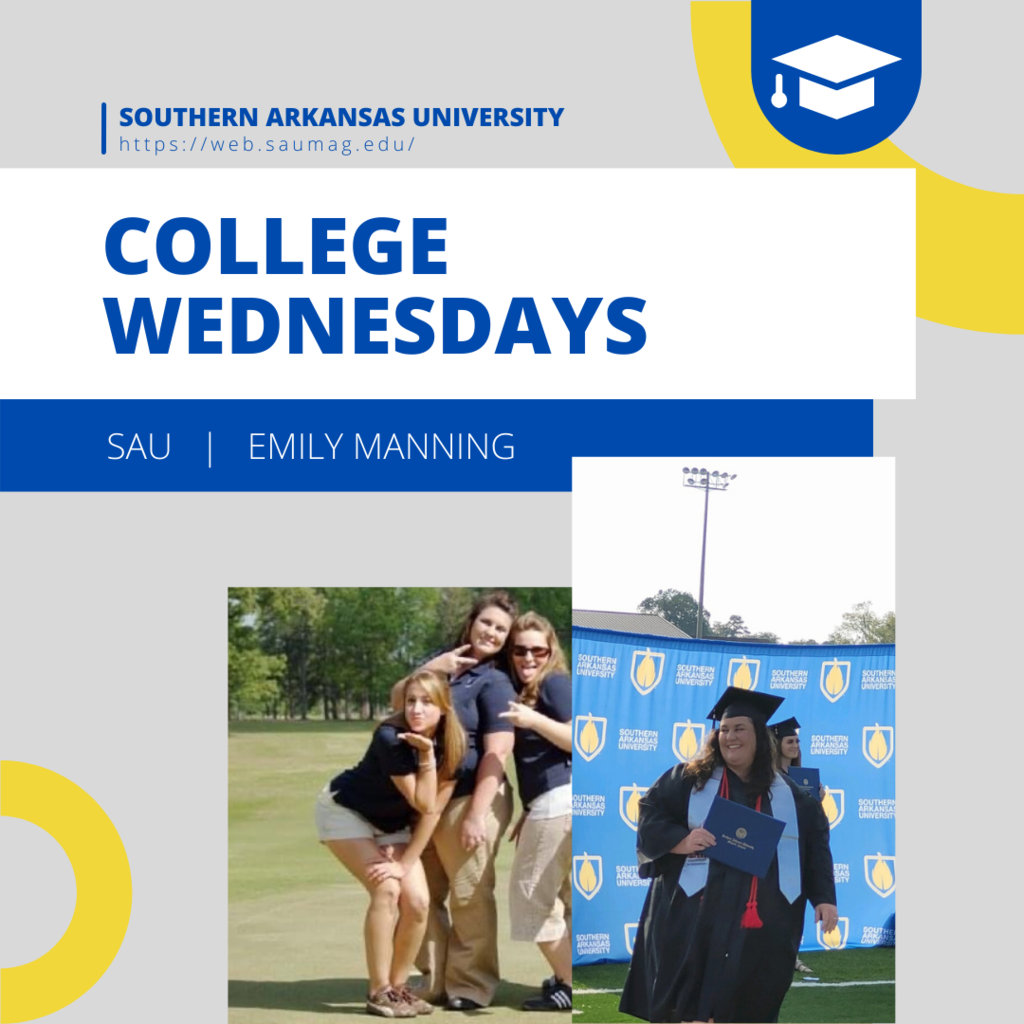 Join Stop the Violence for a JUNETEENTH Celebration June 17-19, 2022. For more information, questions, or concerns, please contact Willie McGhee at 870.314.1441 or Shemekia Morgan at 870.918.0640.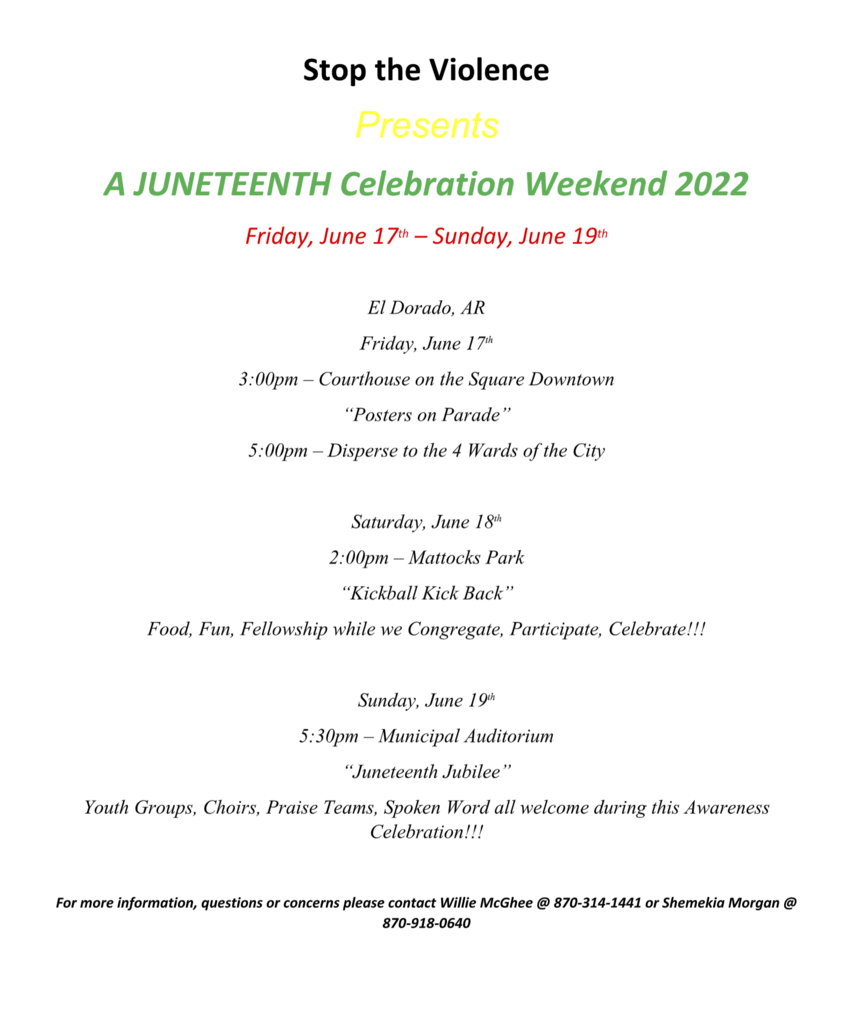 The El Dorado School District is bringing back the Summer Meal Program starting next week! Children under 18 eat free! For more information, see the attached flyer!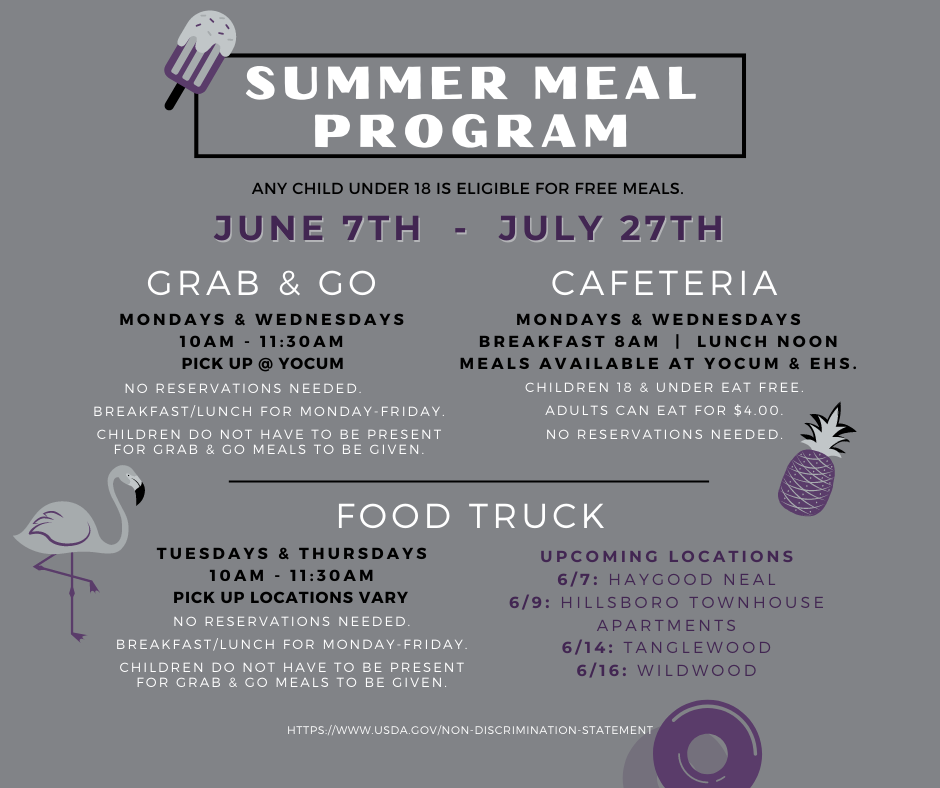 Summer begins at 1:30pm! All schools have early dismissal today!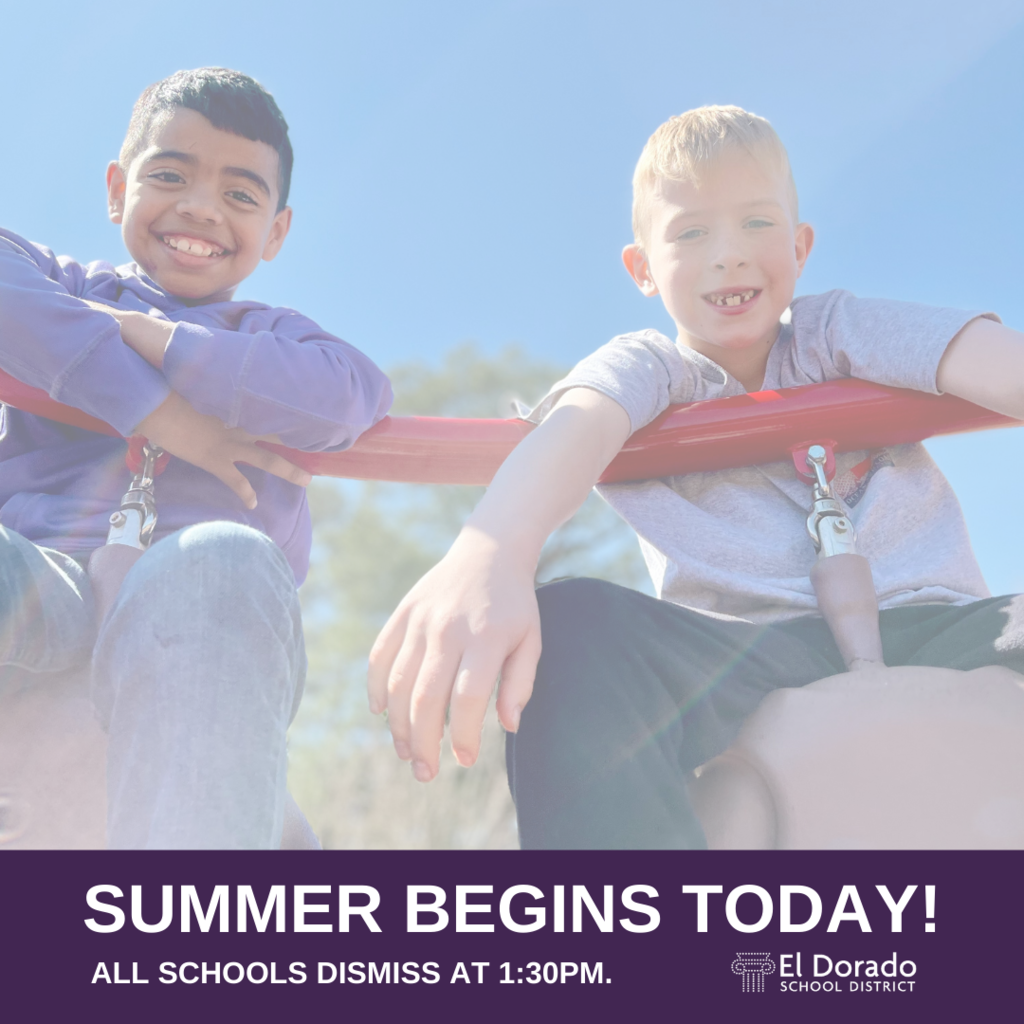 Today, we celebrate Northwest Elementary teacher Julie Baker and the positive impact she makes each day! As a special education teacher in a self-contained classroom, Mrs. Baker has had the opportunity to work closely with students and their families. A parent of one of her students said, "Mrs. Baker is truly like no other. I know that when I send my son to her classroom that he will be loved and cared for while also being pushed to meet his personal goals. She is always willing to find time to talk with me and others members of my son's team to find ways to best reach and educate him. Mrs. Baker truly cares about her students well being beyond the classroom setting as well. She is always checking in if my son has to be out for something or has doctor appointments. She celebrates his successes with us and is a support when life delivers challenges. In picturing my son's school career, I could only dream that we would find a teacher as loving and kind as Mrs. Baker. We will be forever thankful for her." Thank you, Mrs. Baker, for going above and beyond for your students and their families! If you'd like to nominate a staff member, visit bit.ly/ESDWildcatImpact.
Tomorrow is the LAST day of school! Don't forget: 1:30 dismissal!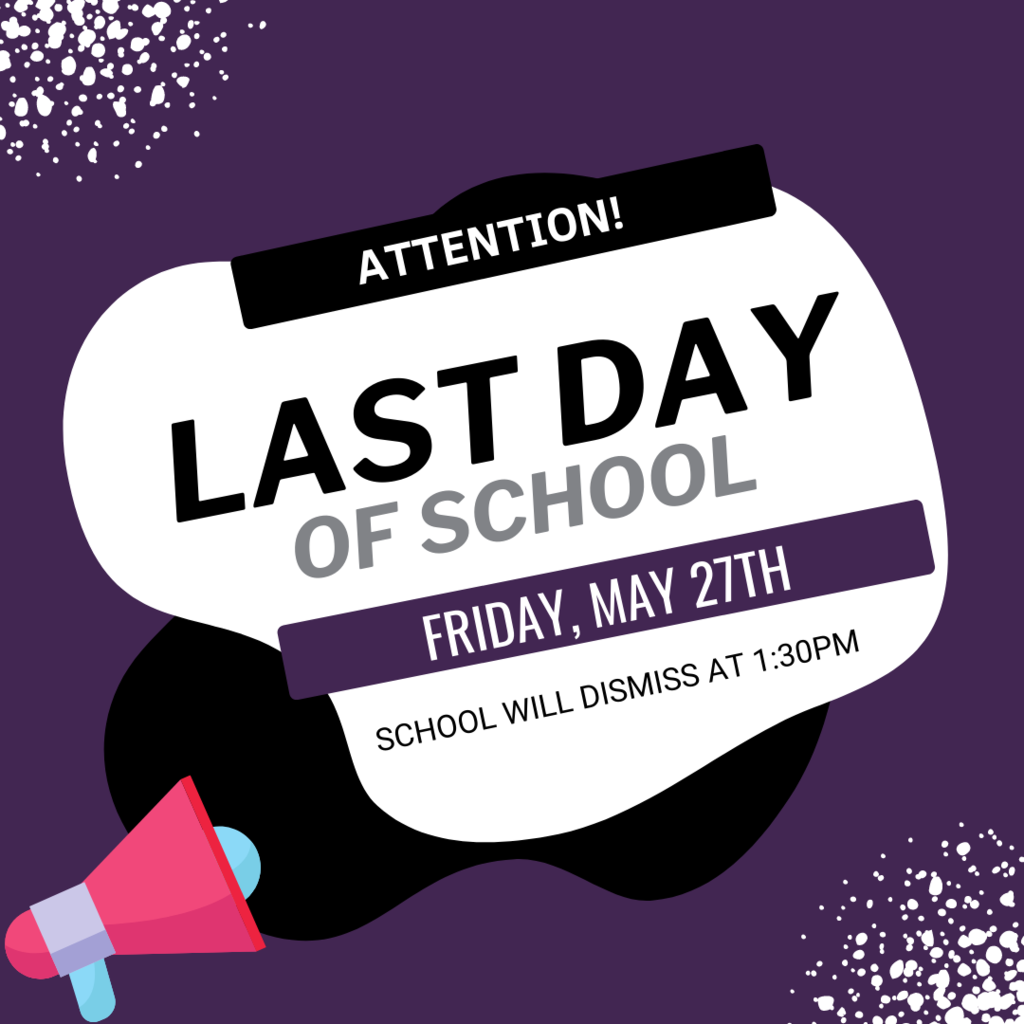 Breanna McKnight, Barton Jr. High School teacher, graduated from Louisiana Tech University with a Bachelor of Science and Minors in Chemistry and Psychology. She currently teaches 8th grade science. What attracted her to LA Tech was the unique way they do their semesters. "I loved the idea of the quarter system. If you took the maximum amount of hours or got approved to take a few extra hours, you could easily graduate early. I ended up switching majors my Junior year of college and still graduated a quarter early (in March instead of May). I was also lucky enough to graduate in the last in-person commencement before the first wave of Covid shut down the country!" Ms. McKnight also loved the diversity, size, and location of LA Tech. " I was lucky enough to meet people from India, Serbia, Philippines, South Africa, Australia, and I had several professors from other countries as well. The size of LA Tech was big enough to find something new everyday, but small enough that I wouldn't get lost. The location was also just far enough from home that I felt somewhat independent but also close enough that I could come home whenever I wanted. LA TECH WAS AWESOME!!" Thank you, Ms. McKnight, for sharing about LA Tech! If you are interested in learning more about Louisiana Tech University, visit
https://www.latech.edu/
.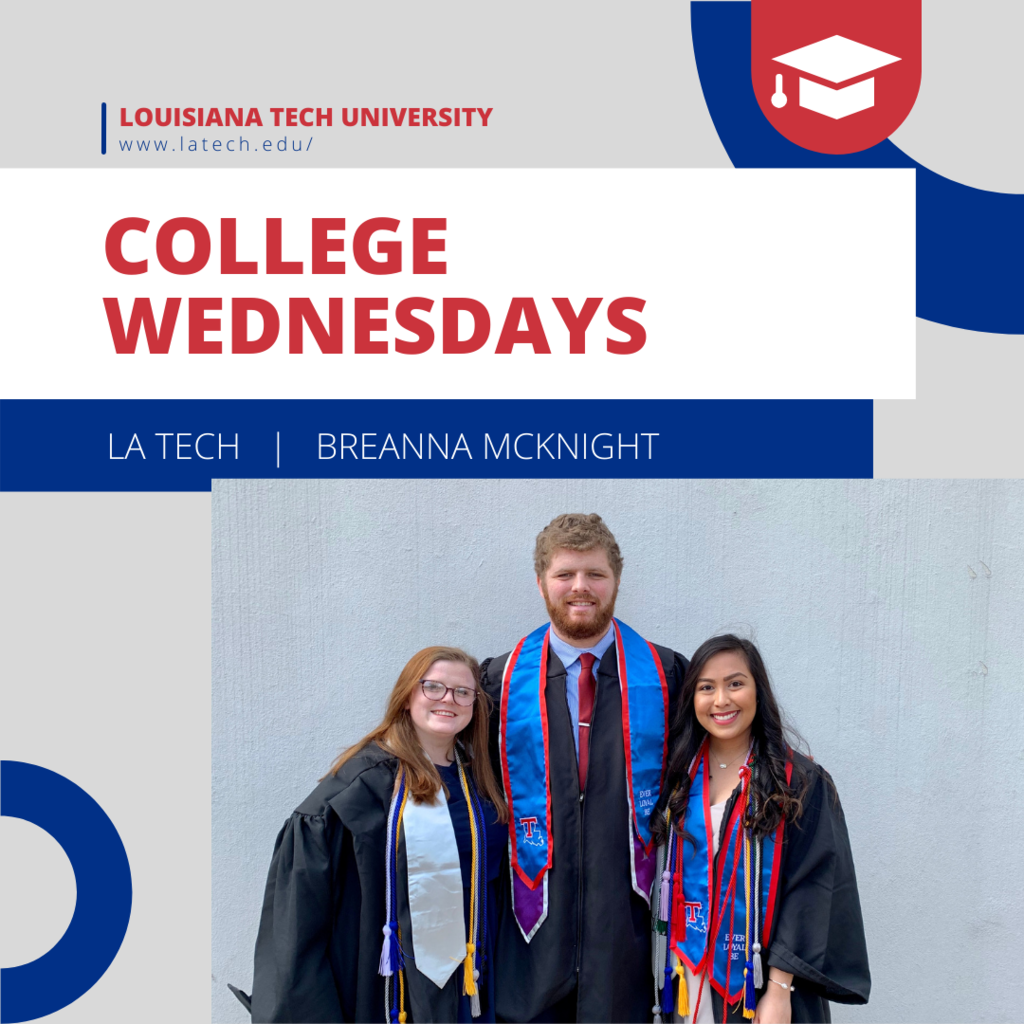 The EHS Mini Cheer Camp is filling up quickly! To sign up, click here bit.ly/MiniCheerCamp22.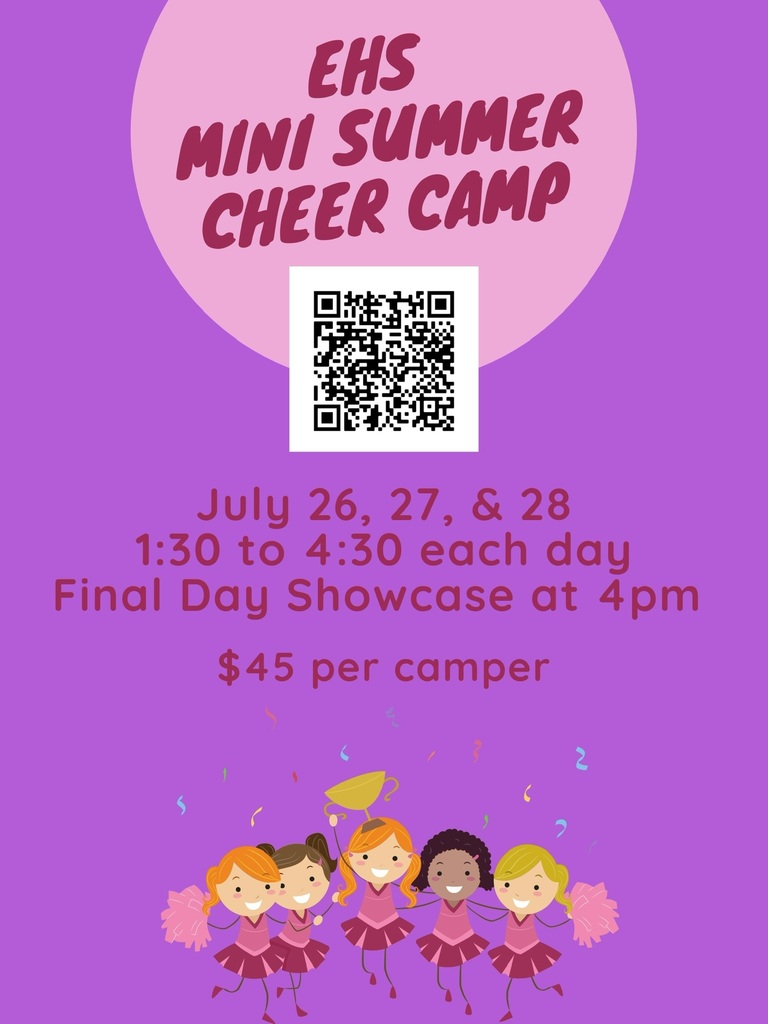 There will be an informational meeting for those interested in running Cross Country next year for WMS students on Wednesday, May 25th at 8am. BJHS and EHS students who need information can contact Coach Koonce via email at
john.koonce@esd-15.org
.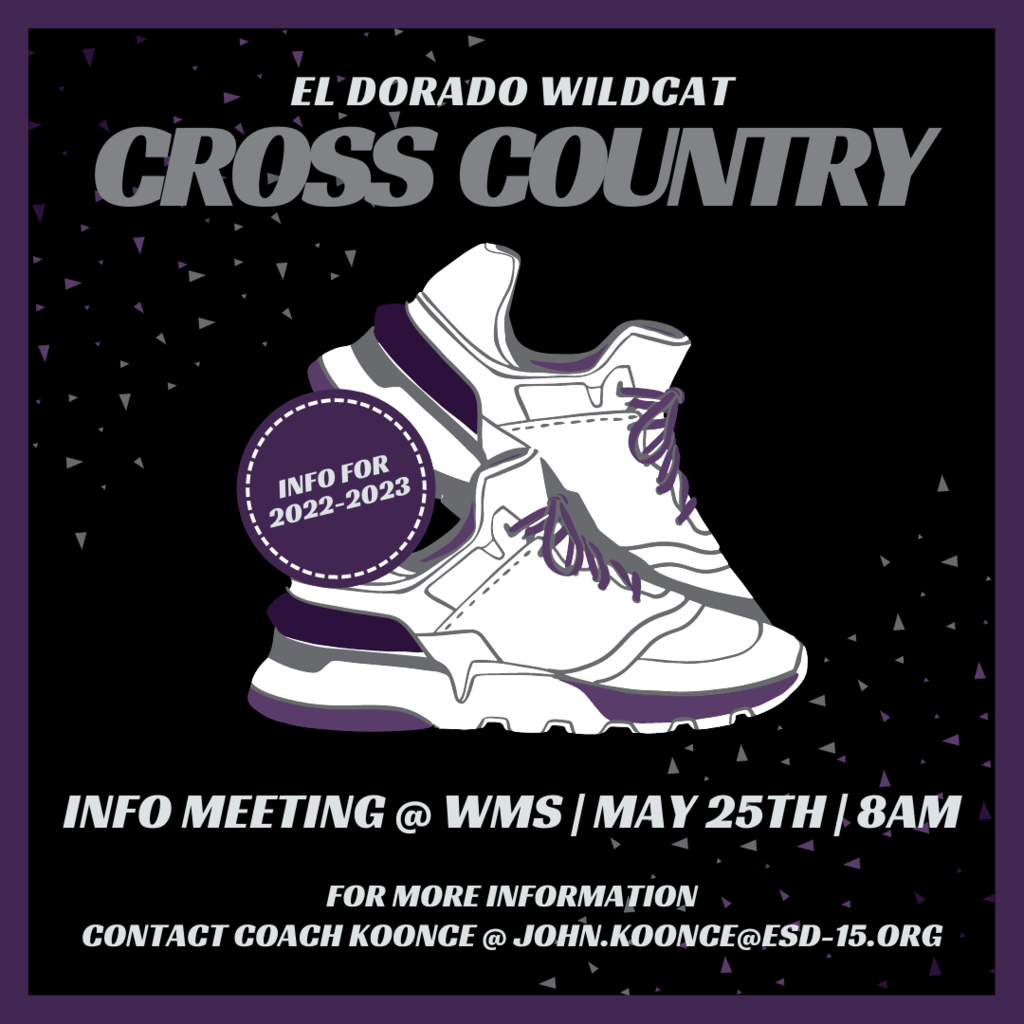 Just one more week until summer officially begins! Remember, school dismisses at 1:30pm on Friday, May 27th!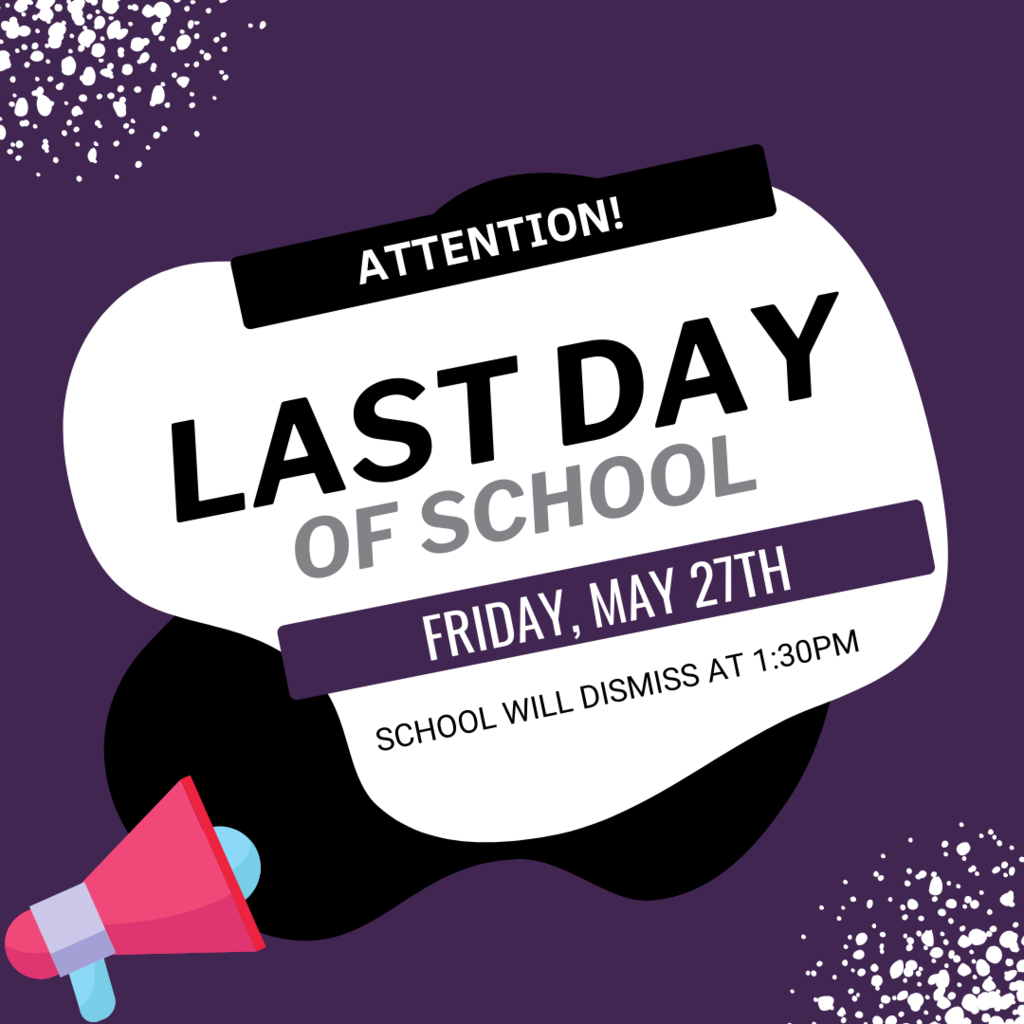 Today, we celebrate Yocum Primary teacher Alie Shepherd and the positive impact she makes each day! A former parent said, "She is the sweetest person I've met, and her patience with my son was AWESOME. She always had something good to say about his work and behavior. Recognition is everything. She tells me, "he needs help in an area," and I'm on it. Then, she recognizes it. Thanks, Mrs. Shepherd." Another caregiver echoed the sentiment, "Mrs. Shepherd not only recognizes the hard work of her students, but she also takes the time to acknowledge the time and effort it takes to raise them. As they say, it takes a village, and ESD is blessed to have her as part of theirs." Thank you, Mrs. Shepherd, for everything you do for your students and their support system! If you'd like to nominate a staff member, visit bit.ly/ESDWildcatImpact.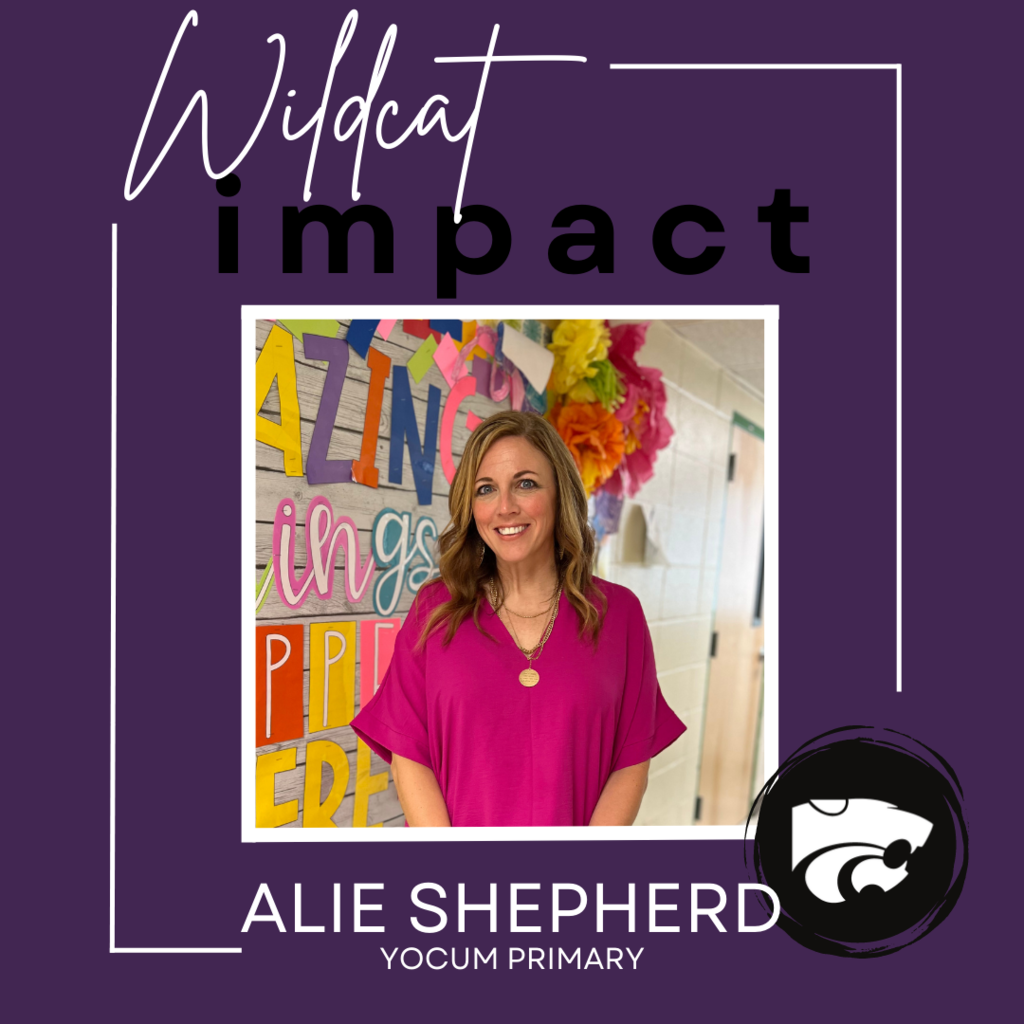 Shanice Easter, FACS teacher at El Dorado High School, graduated from Southern Arkansas University with both a Bachelor's and Master's degree. Ms. Easter chose SAU because of the hometown feel and the campus size. "I love how there are smaller class sizes and how professors know you by name." This is part of what made her time at SAU so special–being able to build relationships with her professors and know that whatever support she needed, she would find it within her department. Thank you, Ms. Easter, for sharing about SAU! If you are interested in learning more about Southern Arkansas University, visit
https://web.saumag.edu/
.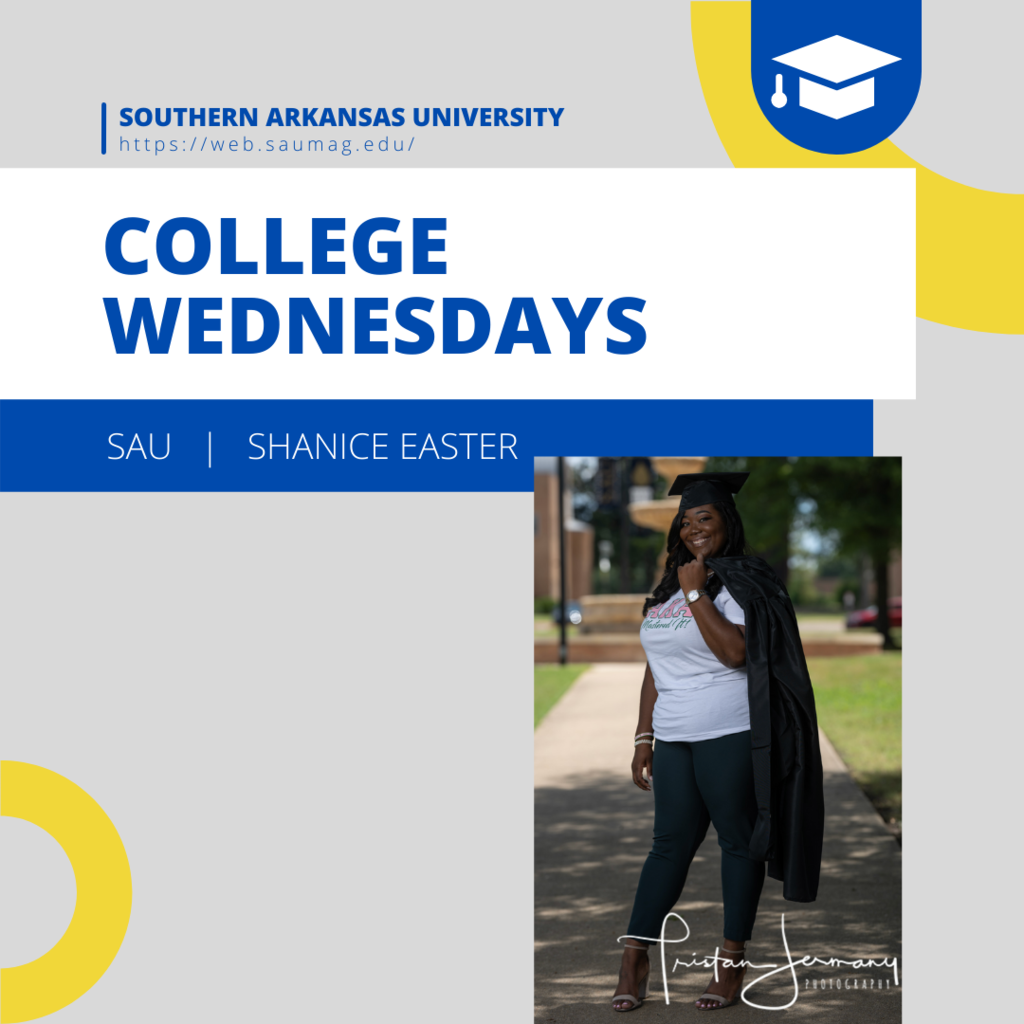 Interested in swimming competitively? The SouthArkansas Sharknados AAU Swim Team at HealthWorks is forming now! For more information, email
swimsharknadosdobbo@gmail.com
.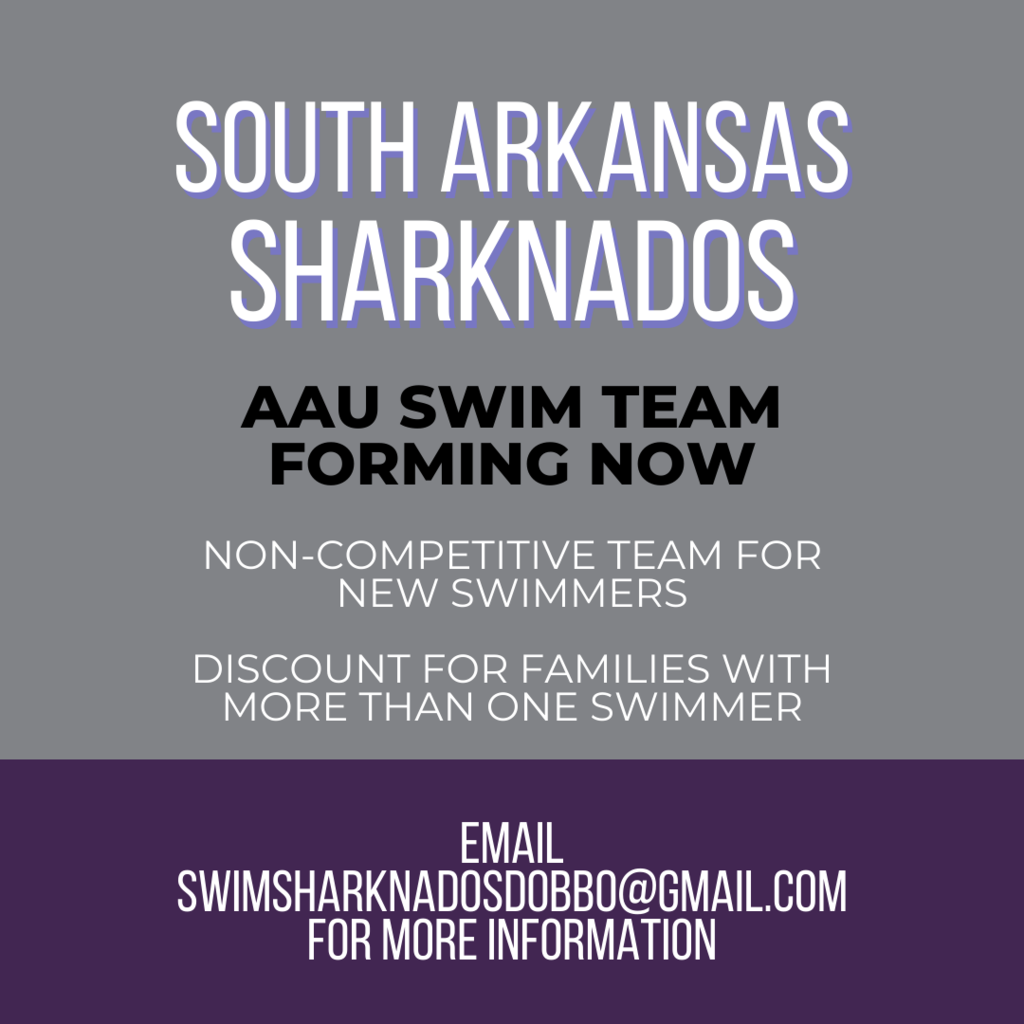 Mark your calendars! EHS Football is hosting a FREE Kids' Camp on July 26-27! To sign up, visit bit.ly/EHSFballCamp22.
Graduation will be held at Memorial Stadium and begin promptly at 8pm. The gates will open at 7pm. When the home side reaches capacity, guests will be directed to the visitors' entrance. Guests must use the sidewalk to reach the visitors' side. The track will be closed to the public. All are welcome to attend. In the event you cannot attend, the graduation ceremony will be live-streamed via the ESD YouTube channel and NFHS. The stream will not begin until 7:45pm. To view online, visit
https://www.youtube.com/watch?v=n5MNrpTfH_o
. To watch via NFHS, you will need to create an account, but payment info will not be added. The link is
https://www.nfhsnetwork.com/events/el-dorado-high-school-el-dorado-ar/evt7a54d79714
. Congratulations, Class of 2022!
EHS Track will be selling water for $1 at graduation tonight! Stay cool and help them raise money to purchase championship rings! Cash only!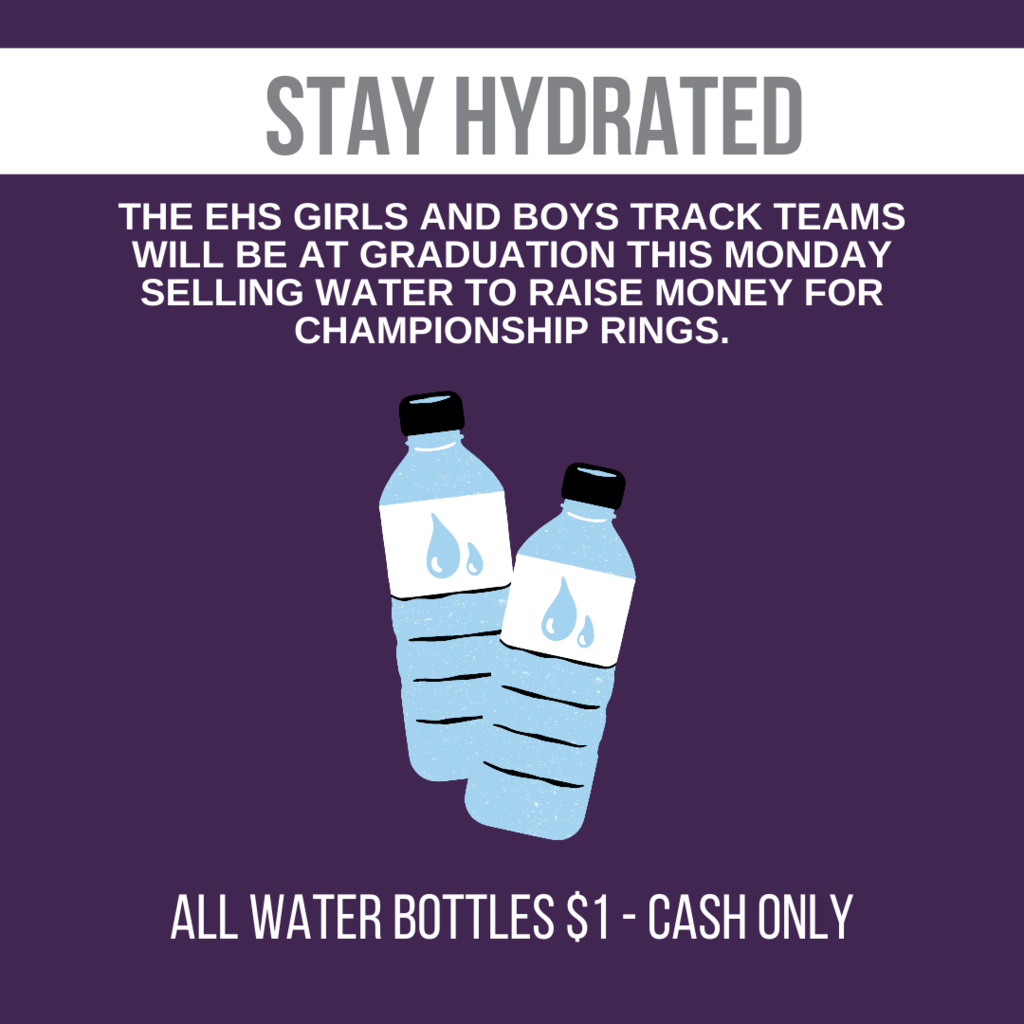 The last day of school for the 2021-22 school year is May 27th. School will dismiss at 1:30pm that afternoon. Let the summer countdown begin!!
The Lady Cats advance to round 2 of the playoffs! They are set to play Greenbrier at 2pm at Memorial Stadium this afternoon. Let's Go Cats!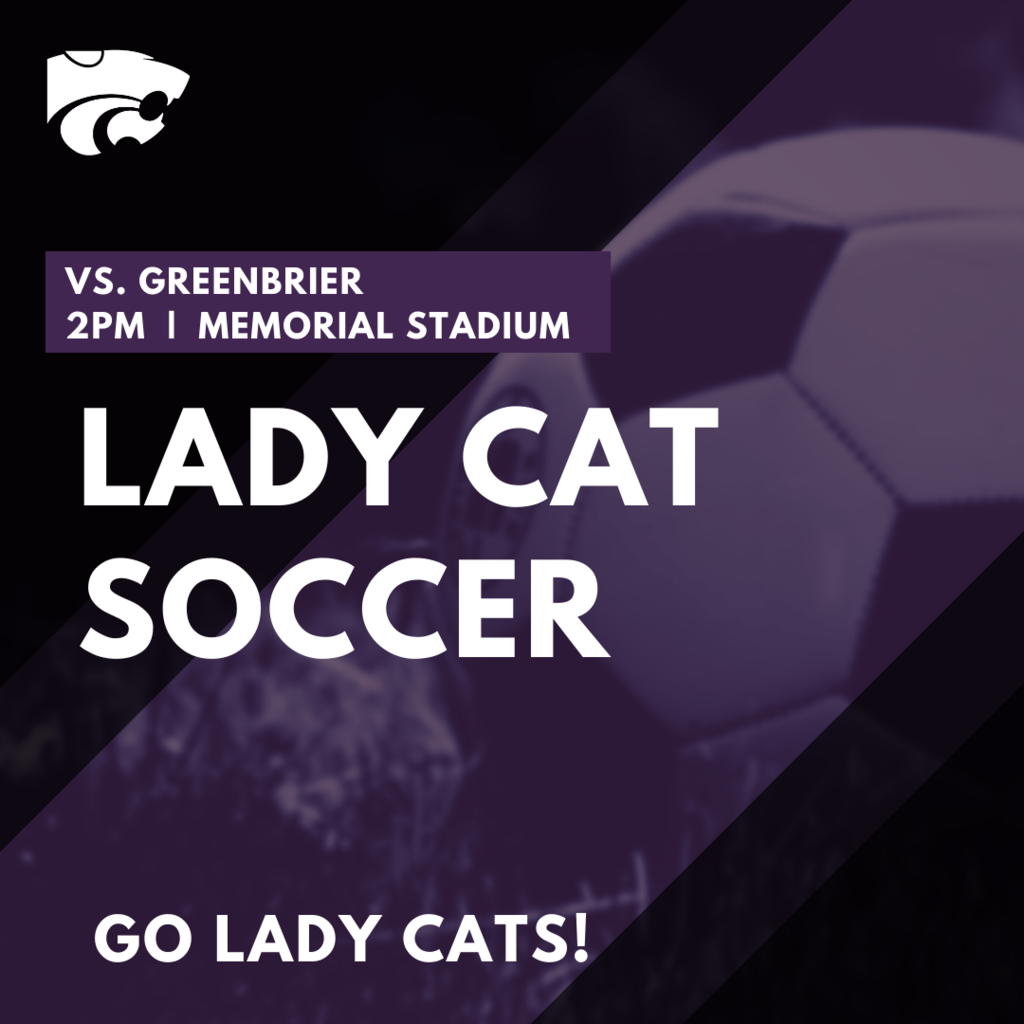 The EHS Basketball Teams are hosting a camp for students entering Kindergarten through 6th grade. Another round of forms will be sent home next week, so be on the look out! For more information, coach Coach Curtis (
ashlee.curtis@esd-15.org
) or Coach Porter (
jimmy.porter@esd-15.org
).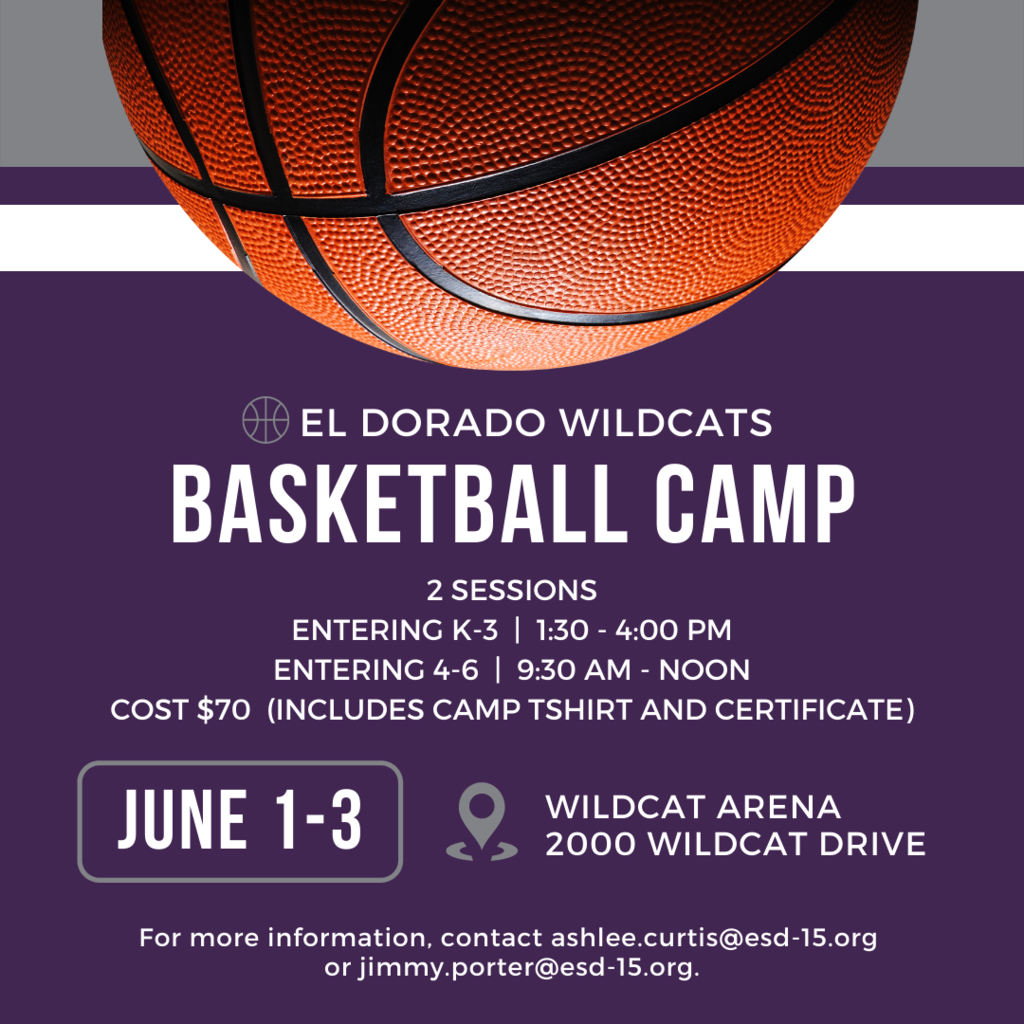 Today, we celebrate El Dorado High School teacher Penny Owens and the positive impact she makes each day! Graduating senior Anslee Smith said, "From the day I walked into my 6th period class in 10th grade, I knew that Ms. Owens would be my favorite. Her smile, passion, and strive to make an impact in her classroom was definitely shown. She was someone who has compassion for someone who may have been struggling. Someone that would help when your day was not going the best. Someone that would overall help you in and out of the classroom. I'm very thankful for the connection, friendship, and bond that I've created with Ms. Owens. As a senior, I still continue to wave and even stop by to talk to her when I walk down the hallways. The bond shared with her even when she is no longer my teacher is something I cherish the most. Thank you to one of the best and memorable teachers, Ms. Owens. I love you!" Thank you, Ms. Owens, for everything you do for our students! If you'd like to nominate a staff member, visit bit.ly/ESDWildcatImpact.