SHERRY HILL
Principal
JOHN JAMESON
Vice Principal, Grade 12
SHARONDA BROOKS
Dean of Students, Grades 9 and 10
ASHLEE CURTIS
Assistant Principal, Grade 10
ASHLIE ODOM
Assistant Principal, Grades 9 and 10
GENI SMITH
Assistant Principal, Grade 11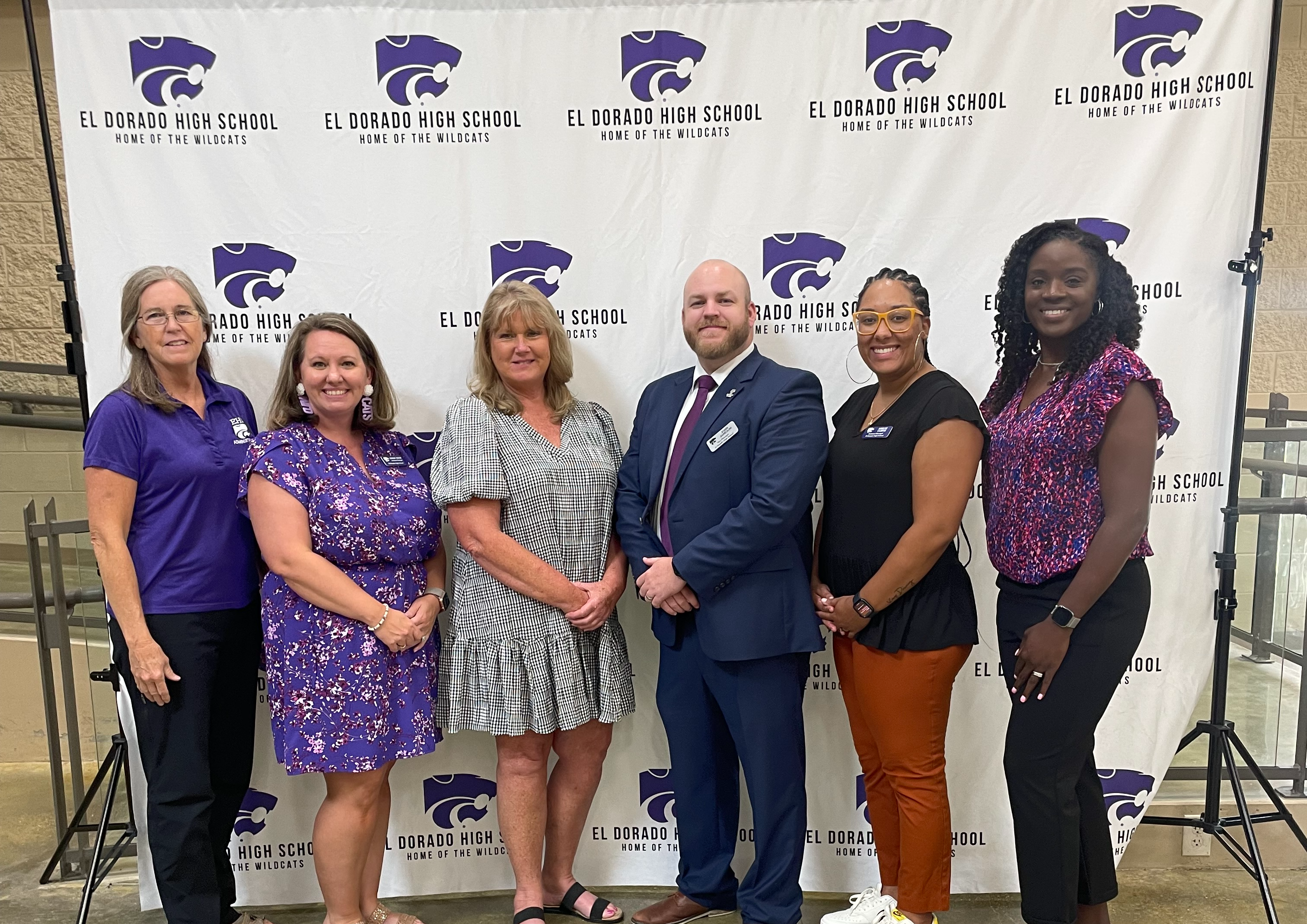 On behalf of the Administration, Faculty, and Staff, we welcome you to El Dorado High School, the Promising Choice. We hope that this website will enable you to access important information easily. We are looking forward to a successful and productive school year.
Sherry Hill,
EHS Principal
El Dorado High School commits to engaging all students in successful academic achievement in a safe learning environment through the use of diverse resources, partnerships with families and community stakeholders, and opportunities for positive character-building in order to be college and career ready.
The vision of El Dorado High School is to be a dynamic, progressive, and collaborative learning community where every student demonstrates a sense of ownership, spirit, and pride in the school and community, while acquiring the skills, attitudes, and knowledge to be successful problem solvers, reflective thinkers, and caring citizens.