PAT JOHNSON
Visual Art I
Visual Art II
3-D Studio Art
AP Studio Art
KATIE HARWELL
Art Appreciation
Visual Art I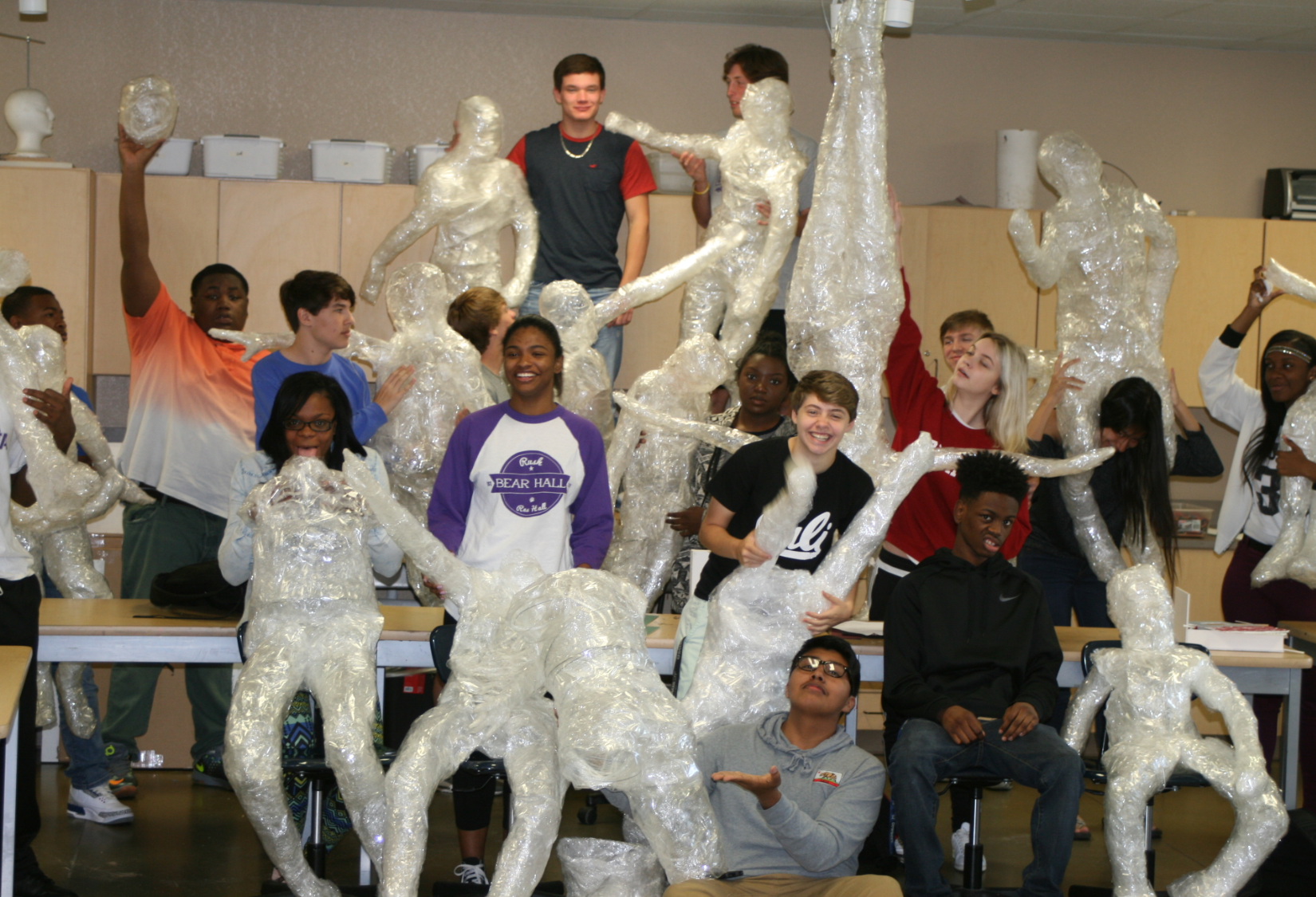 VISUAL ART I / II / III
Studio art classes that are based on the Elements and Principles of Art. Each year art students are expected to grow in their understanding and development of art through projects, critique and creation of new ideas. There is a $20 art fee for these classes.
ART APPRECIATION
Designed to meet the one-semester Fine Art requirement for graduation. Students learn about art with much less hands-on studio work. No art fee required.
3-D STUDIO
Students create sculptural works for one semester. A variety of sculptural mediums will be studied. There is a $20 art fee.
AP STUDIO ART
There are three portfolios that are rotated through. Drawing, 2-D Design and 3-D Design. There is no prerequisite, but a strong drawing background is important for success. Student work is graded as a college level freshmen. There is a $50 art fee. Students will create approximately 40 original works.